Inquisitors,
You might wonder what the future holds for the power level system, character leveling, itemization, and class sub-specializations, and since these are very crucial mechanics of the game, we have great plans for them.
Finalizing and sorting out these features is a huge undertaking, but it is also one of our most important goals for the summer.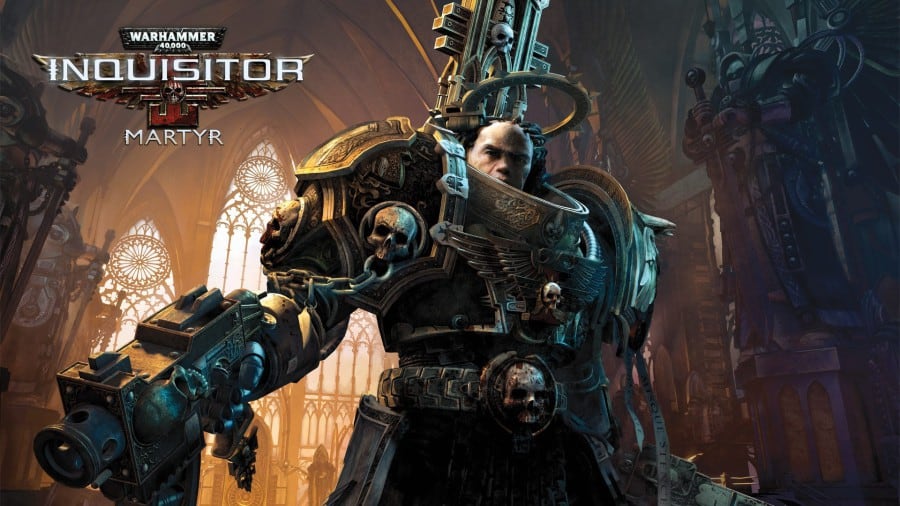 First of all, thanks for all the feedback, even this post wouldn't have came to life if it weren't for you guys.
So, when's the big stuff coming? The next two content patches will deliver the next couple milestones, hopefully during early autumn, the game will have the finalized elements of these features and our job will "only" to balance them.
Let's see what's to come:

BACKGROUND SPECIALIZATIONS
Currently, if you choose a class, you get to choose the sub-spec, or background spec of the class, e.g. Heavy Crusader, Melee Assassin, and so on. Sadly though, right now the only difference between these sub-specs is the starting gear. Our vision for this is an entirely different starting specialization for each class.
How we want to accomplish this is by controlling the portion of the skill tree available right away for fresh characters. There will be 18 inclusions in the starting skill tree, allowing us for creating various starting skill-sets for different sub-specializations. On top of this, each background will control the ability points, starting equipment, and more importantly, sub-specs will define the way how new equipment will be unlocked during the course of leveling.

LEVELING AND LOOT
This of course means a "slight" redesign and rebalance of the current leveling and loot system, and we are sure that it will be really exciting, providing a much better gameplay experience.
First and foremost, the loot distribution at the end of missions right now is quite mundane and we don't feel that it is rewarding enough in its current form. Loot is a very important part of an ARPG, most players sink in quite a few hours just to improve a few stats on an item, and we want the feeling when you finally get that new Artificer item with perfect rolls to be memorable.
Therefore, there will be a new, more informative loot window at the end of missions, showing players the exact source of the loot during/after the mission.

SEAMLESS LOADING
The new loot window will go hand-in-hand with a new technical improvement, which is seamless loading. Currently in its testing phase, the Seamless Loading will effectively eliminate all the static loading screens within the game, buffering game content while players are actively interacting with the game - collecting loot at the end of missions, for example.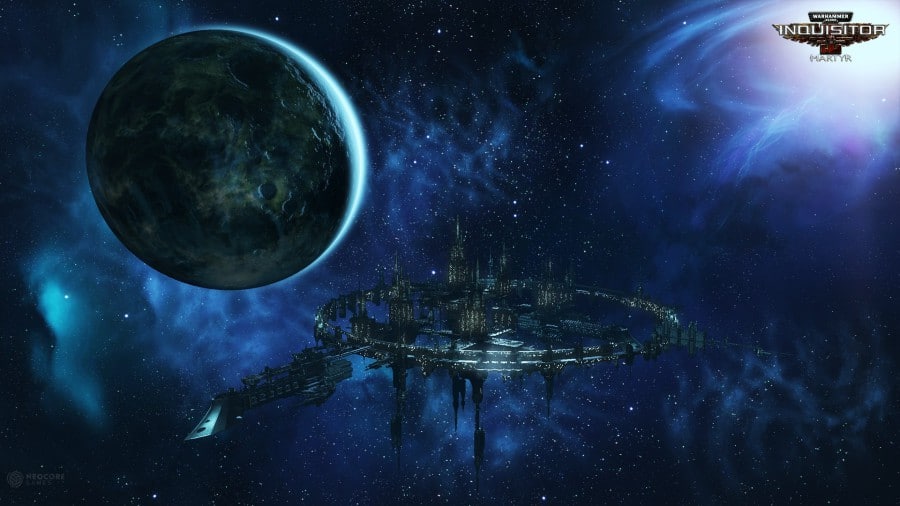 TUTORIALS
This game is big. Throwing fledgling Inquisitors into the Caligari Sector without proper training is something that is only possible in such early stages of the Founding. The first few chapters of the campaign will be proper tutorials, showing newcomers around in the game world, and introducing them to the tactics they'll need to survive against the hordes of heretics. These will be completed around fall, and this somewhat hinders our efforts to balance character leveling a bit - we need these chapters done in order to dial in the XP and difficulty settings for character levels.

ITEMIZATION
The enchant system for items is being completed as I am writing this - currently we have a few dozen item enchants (unique item attributes/properties) in the game, we are pumping that up to over a hundred at the moment. Of course, the unique items with their specific enchants are on their way too. These items will introduce a new item rarity that only the worthy can obtain. Praise the Emperor!
We will also tweak the base values and existing enchants, so that various different item categories will have more important roles within the game. Enchants of Rare (Green) and Artificer (Purple) items are basically interchangeable right now - this will change soon. Artificer items will be able to receive more powerful enchants easier, and the base damage/damage reduction values will also be tweaked in the close future.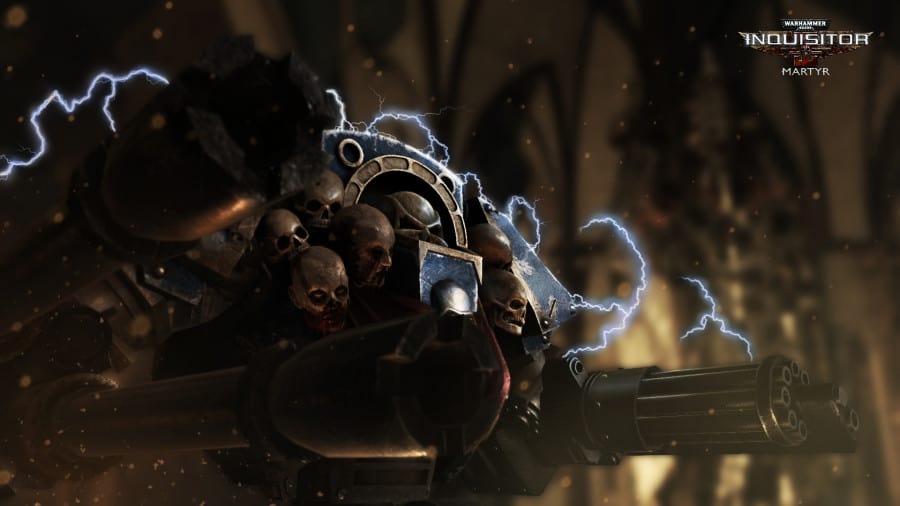 POWER LEVELS AND TIERS
Power levels are closely related to in-game difficulty and itemization. Currently a single power level lasts very long. Our vision for an average player is to gain a new pover level every 4-5 days, so we will improve on the current situation. Gathering and finalizing "end-gears" is not the goal of a power level in our minds, and while it may have seemed like it, power levels do not hold a great challenge at the moment, oh no - there is more to come.
Basically, Power Levels are an indicator of item level strength within the current Tier:
In the future, Power Levels will be attained more rapidly, and there will be a lot of them, so Power levels will only change the base attack/defense values of items.
This is a compromise that we had to make. We tried dozens of methods to find a way to improve every stat of an item with power leveling, but it just did not click as the base values got inflated way too much. With such a complex power level system, PvP would be nigh impossible without a bunch of special rulesets, not to mention that we would have to synchronize monster levels to the player's power level (similar to most ARPGs) - but losing the constant challenge factor and the joy of exploration in the process. From here, hopefully you can understand why we scrapped the power levels' greater influence on itemization.
What will truly shed a new light on itemization and make gathering gear a really fun and rewarding adventure is, besides the rapid gain of power levels, is the TIER gameplay. The game will be divided into large chunks of difficulties - subsectors. Every subsector will represent a player Tier. One Tier will include 10-20 power levels to gain. Arriving at the end of a tier will mean maxing out the current content and gathering "end-game" gear - until you arrive at the next tier, the next subsector, of course.
This is where the new item rarity,currently named Relics, will come into play, with more powerful, unique enchants, special skill combinations - and badass looks. Relics will be basically the best-in-slot items for the tier, allowing players to max out the content available for them in that subsector (endless missions, for example), and pass through to the next Tier, opening up a new Subsector.
Gaining access to a new Tier will mean a jump in the base values and an increase in specific enchants of items, and of course it will mean access to new items: new patterns, new skins (Customizable equipment will be a big deal in this game), and new Relics. The start of a new Tier means the start of a new farming period as well.
Of course a tier doesn't only mean a couple new items, skins and an increase in stats. Players will gain access to new solar systems, new enemy types, which means new storylines will come into play - and the whole thing will be tied into the Season system as well.

In a nutshell, this is how the future of the game is laid out - only the most basic layers of this are visible for you right now, but in the very near future, we will switch gears and implementing new content will be our primary goal in the next couple months. Some of these elements will see the light of day in July, and in August the new Rebel faction will be introduced. In September however, our plan is to implement the base form of everything above, excluding Tier transitions.
For the Emperor!
This post was modified
6 years 84 days ago
by
Tender