Greetings, Hunters!
We're proud to announce that next week Van Helsing and his charming, but deadly ghost companion Lady Katarina will begin their incredible adventures in Borgovia – on the PlayStation 4!
If you're unfamiliar with our esteemed Van Helsing, don't worry, we'll bring you up to speed in no time. Our protagonist is the son of the legendary monster hunter first introduced to the world in Bram Stoker's magnificent Gothic novel "Dracula", although in our alternative, steampunkish 19th-century Europe young Van Helsing grew up to became a monster hunter as well. Times have changed though, and new monstrosities roam the wilderness and the soot-stained city streets – monstrosities created by Weird Science, who are threatening the existence of all the traditional monsters hiding in the ancient, mysterious kingdom of Borgovia on the eastern rim of the continent.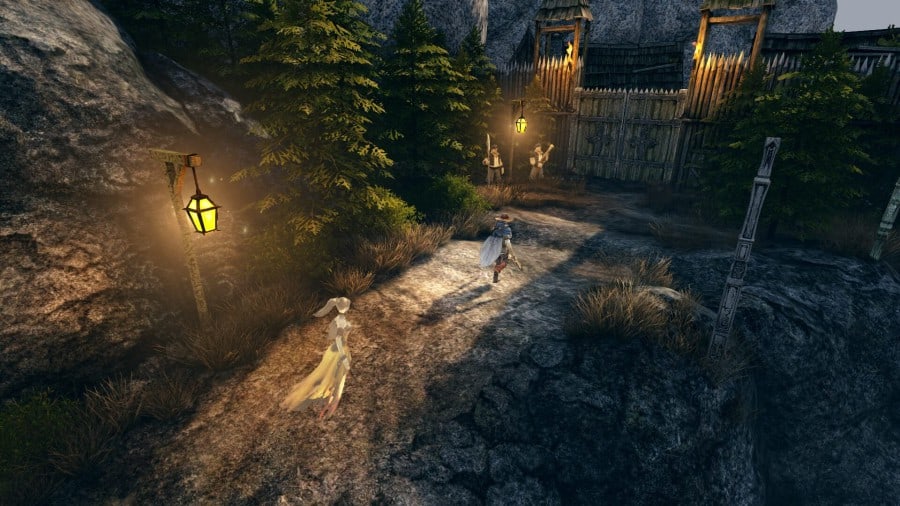 When these desperate creatures decide to ask for help from the son of their old nemesis, it's up to Van Helsing to stop the madness that Professor Fulmigati brought upon the land.
He looks like a serious fellow, but don't be alarmed: his unlikely companion, the ethereal Lady Katarina will lighten up the mood with a witty remark or two, not to mention that she can tear apart anyone in her corporeal form, should they interrupt her while she's busy making sarcastic remarks. Well, that might not lighten up the mood after all, but you get the point.
This is an intense Action-RPG with a fast-paced combat, bordering on gruesome and hilarious: the worldbuilding creates a dark and foreboding setting while the dialogue is light. There are tons of Easter eggs and pop-cultural references making fun even of the game's own genre tropes, but never in a way that it undermines the arc of the story and the characters.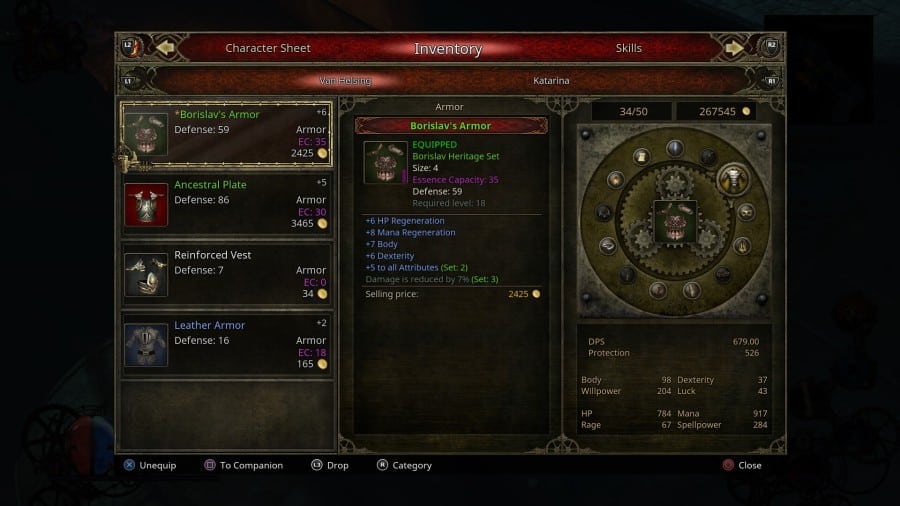 You'll explore the dangers of the wilderness and the city while fighting numerous monsters inspired by classic and modern weird fiction, a blend of Steampunk, Gothic and Noir. You'll be collecting better and better equipment, managing your hideout, and you must eventually confront the (Probably) Most Esteemed Mad Scientist of the Borgovian Royal Society, Professor Fulmigati himself – all this you can do alone or playing with your friends!
Ever since its conception it has been our dream to make this game a multiplatform title, and what a long journey it was for a small studio like us! We at NeocoreGames are absolutely in love with Sony's consoles, so we made sure the game makes use of the DualShock 4 unique features and has a fair trophy set (with a Platinum Trophy).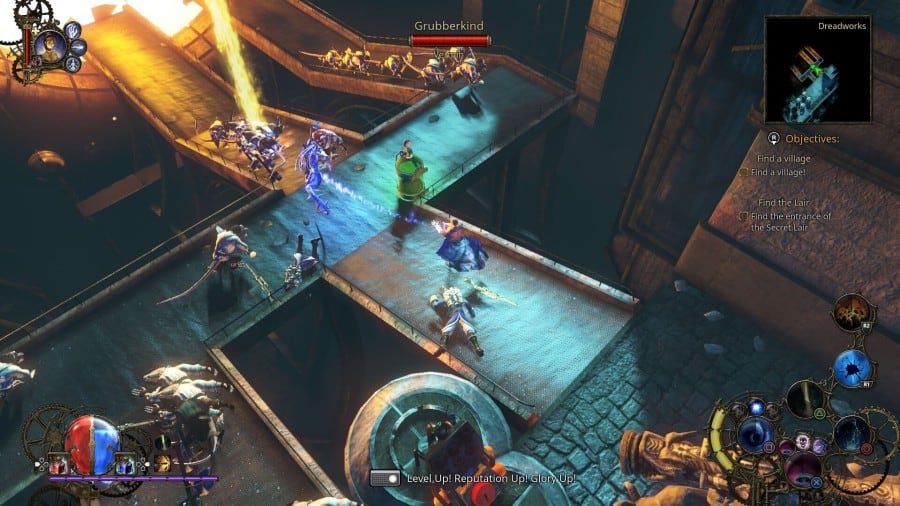 The game runs at 60 fps on a standard PlayStation 4 console with a 1080p resolution, however on the PlayStation 4 Pro you'll be able to switch between three modes: a native 4k resolution with 30 fps, 1620p at 60 fps or 1080p at 60 fps.
We decided to release the game here with its Extended Edition that includes all DLCs, so PlayStation 4 players will be able to play as all three characters immediately! This is the definitive version of the game, so if you're a newcomer, this is a nice way to start the series. A series? Yes, this is just the beginning – we're planning to release the whole trilogy on the PS4 in the future!
So, until next week, prepare yourself for the hunt!
NA Release: February 28th
EU Release: March 1st
This post was modified
6 years 282 days ago
by
Jim Fox