Inquisitors!
You can now pre-order Warhammer 40,000: Inquisitor – Martyr for the PlayStation 4 and the Xbox One. These will be available in retail editions, so check your favorite stores as well. Nonetheless, click here:
Before examining the different editions, just a quick disclaimer: we'd like to confirm that beside English, Inquisitor – Martyr will support the following languages for subtitles and UI at launch: German, French, Russian, Spanish, Portuguese, Japanese, Korean, Italian, Polish, Hungarian.
The game also supports enhanced modes on the PlayStation 4 Pro and the Xbox One X!
And now for the goodies!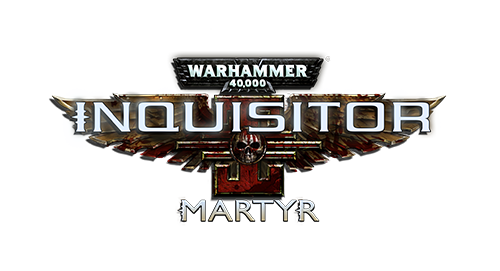 STANDARD EDITION:
Retail box
Pre-order bonus mission: The Charybdis Outpost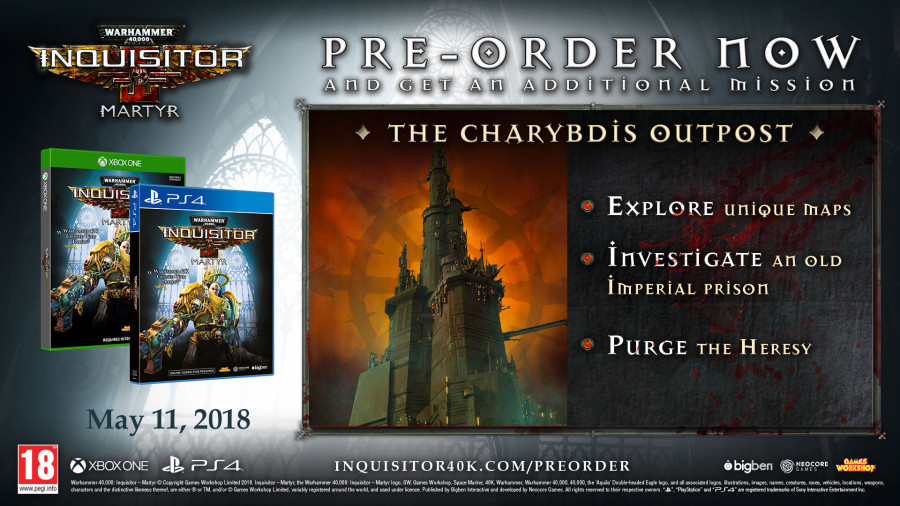 DELUXE EDITION:
Surround yourself with the dust of your enemies' crushed skulls (emote)
A skull trail animation for the Inquisitor
Decorate your hub with two statues
The soundtrack of the game (PS4 only)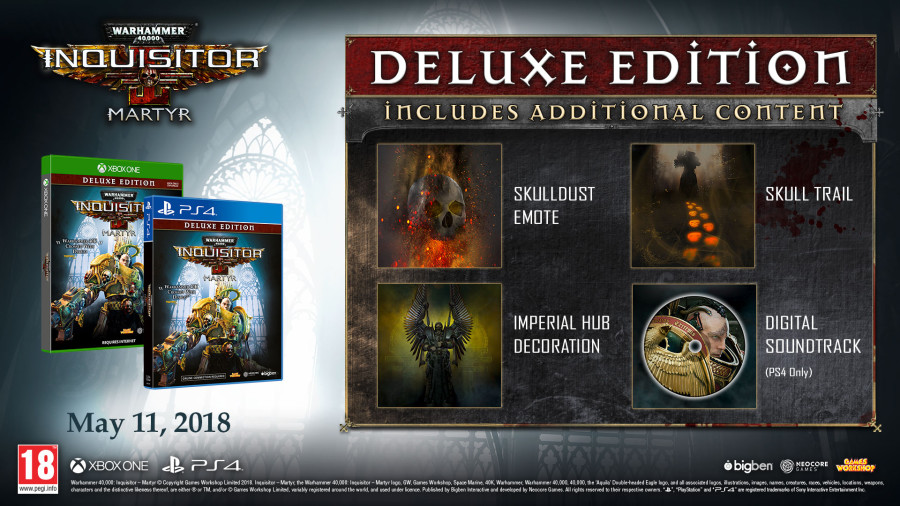 IMPERIUM EDITION:
A beautiful steelbook edition, ornamented with skulls
All the content from the Deluxe Edition
Season Pass (including several future DLCs adding new maps, pets, enemies)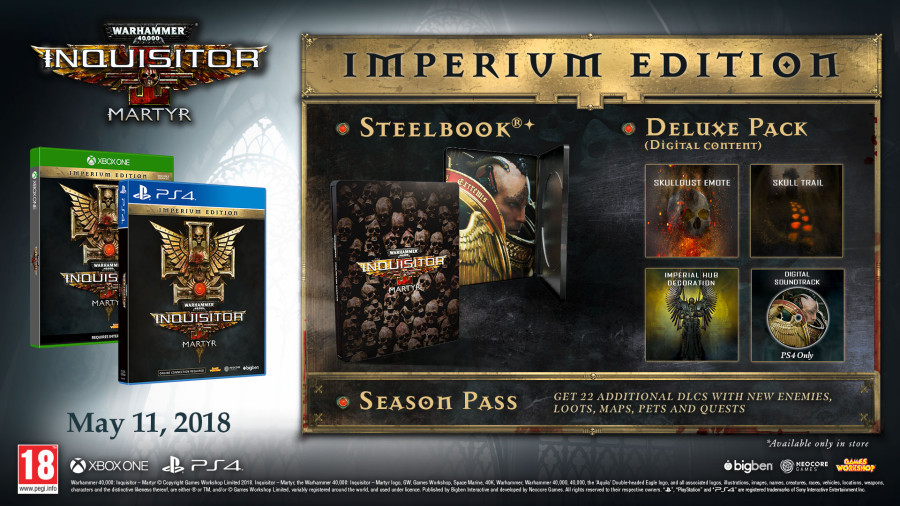 Warhammer 40,000: Inquisitor – Martyr is coming to PC, PS4 and Xbox One on May 11, 2018. Stay tuned for more information!
This post was edited
5 years 214 days ago
by
Tender