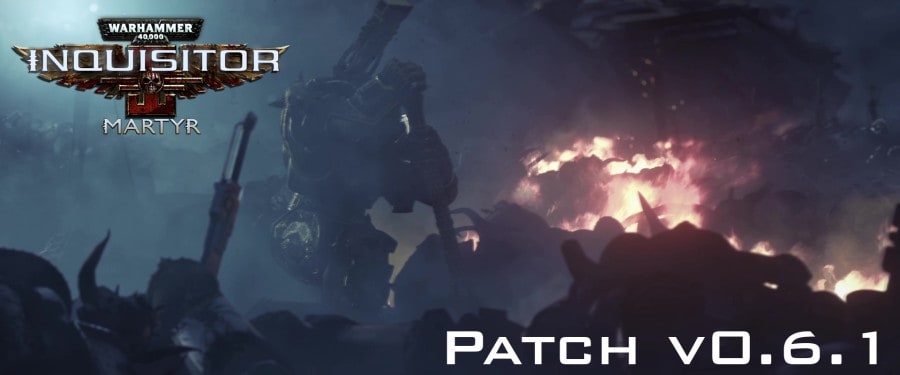 Updates to W40K: Inquisitor - Martyr have been released. The updates will be applied automatically when your Steam client (in on-line mode) is restarted. It is also recommended to delete any launch parameters you previously had (you can re-add them if they help again, but it is safer to assume everything works best without them). Please also note that the backend server might take up to 30 minutes to transfer to the newest update, during which time login will not be possible.
New Feature
Players can now hide the chat via a button in the bottom left corner of the chat.
Fixed Bugs
Fixed numerous crashes
Fixed an error where players got stuck reconnecting for a Co-op mission
Fixed an issue where players could not sell items to the Vendor properly
Fixed a visual bug with the Stealth field
Artificer Gear's selling Fate cost got fixed
Fixed a bug that caused players to have infinite magazine capacity
Fixed some missing tutorials and tooltips
Fixed a bug with the target marker on the Hub and the Starmap. Now it is only visible during fights.
Fixed the Instant lvl 10 Cabal bug
Refined the looks of the loading bar
More updates will follow - thanks for your support and patience.
This post was edited
6 years 94 days ago
by
Megapull