Inquisitors!
Ever since the first day of the Founding we received numerous feedback about the alpha build of Warhammer 40,000: Inquisitor - Martyr. Since then, the game has expanded significantly, more and more features were added or altered according to your experiences with them.
Now, as the next overhaul of all the mechanics, performance and gameplay, let us introduce the next milestone.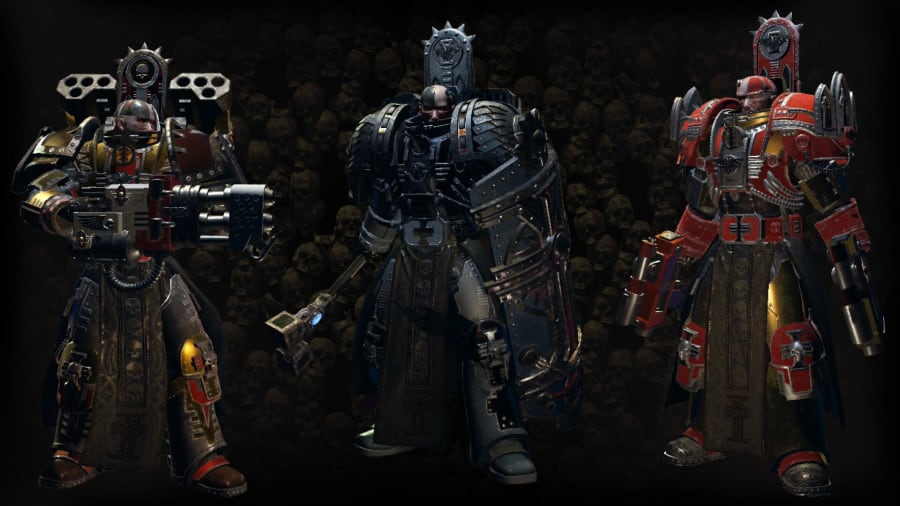 We call it Alpha 2.0.
This means that this is the most polished version of the current Alpha build, and includes numerous improvements starting with version 0.4.0 (read the full changelog here), such as:
Better performance
The introduction of the Tier system with the first Tier end content
Enhanced and more useful GUI panels
Rebalanced missions and monsters
Rebalanced skills for both current classes
Class-specific perks and passive skills for the Assassin Inquisitor
Revised render pipeline, improved lightning, more props, improved graphics quality
More level scripts on missions
New Investigation modules
Usable mixed weapon sets
New two-handed weapons for the Assassin Inquisitor
And more to come in the near future.
Your feedback will be valuable in the next iterations as well, so try the newest version out and tell us what you think!
This post was modified
6 years 136 days ago
by
Morzan