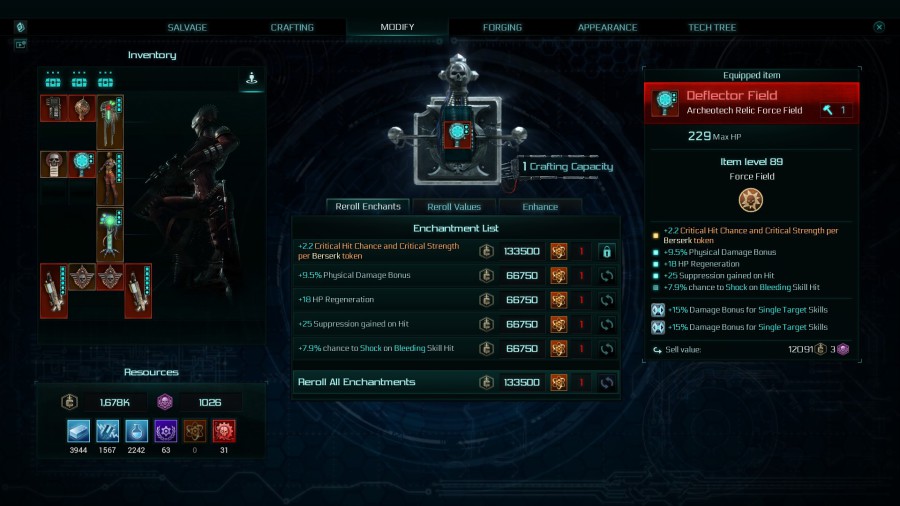 Hi i have a slight Problem with Crafting this Particular Item. When i reroll all Enchantments The First Slot is allways Physical Damage with different Percent. If i reroll this Slot it changes from a Major to a Minor Slot. So again i have to reroll all changes from a Minor to Major Slot but still with Physical Damage. I rerolled All Enchantments 6 Times in a row every time the same result. The First Major Slot gets a Physical Damage Bonus. Loging out, restarting the Game didnt help.
I was happy to find this Relic enchant and now i wasted so many Resources to get my Heat Damage.
Can you pls have a look at that.
Thanks Daxlow
Edit: The game again changed the first Slot from a major to a minor. It seems i have to stay away from crafting Archaotech Relics for now.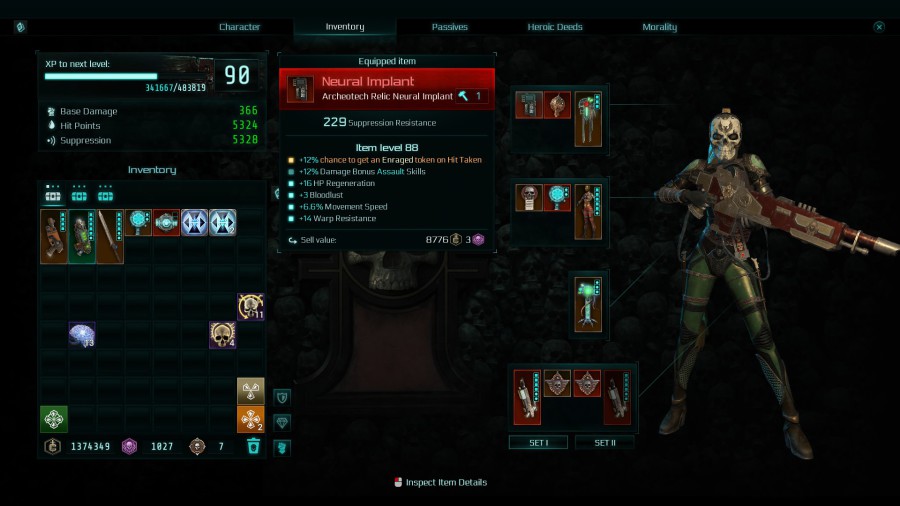 I made some pictures to show you the Progress.
Original Item Reroll Physical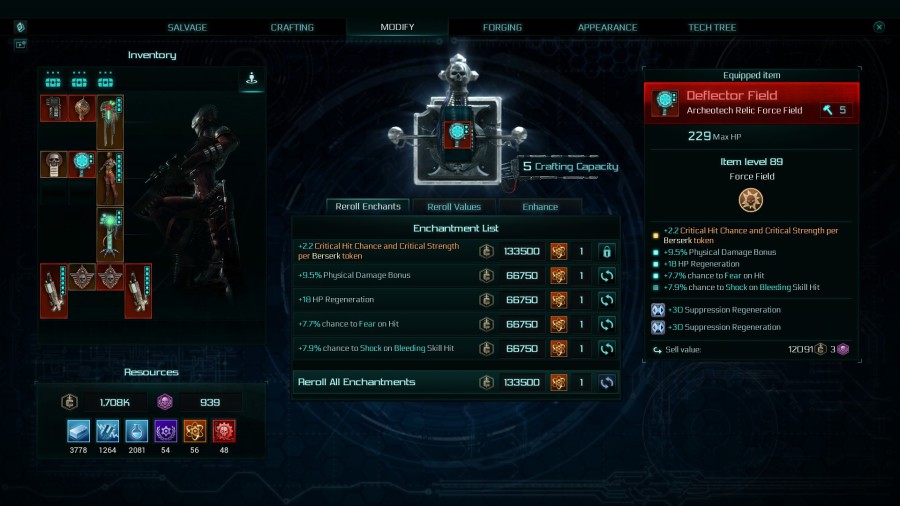 Change to minor slot after 2 reroll atempts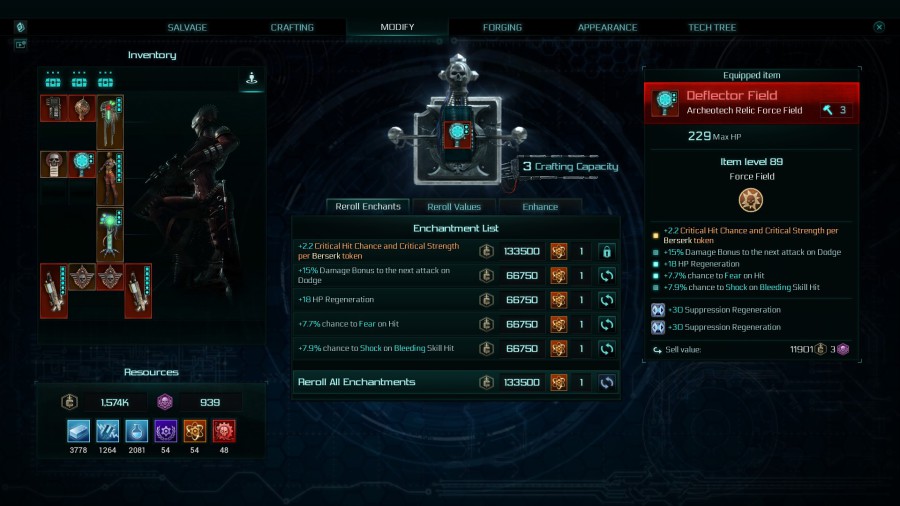 Reroll everything 1st slot Phys Damage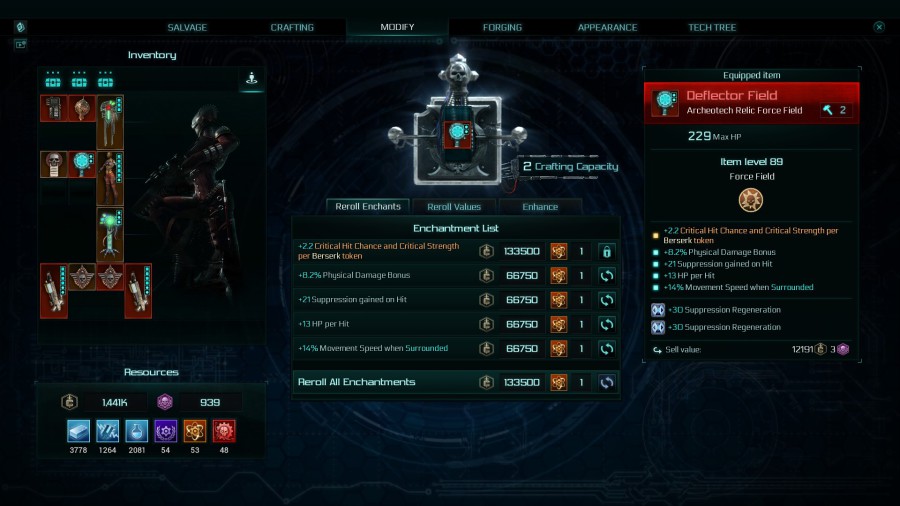 Minor slot after 2 rerolls atempts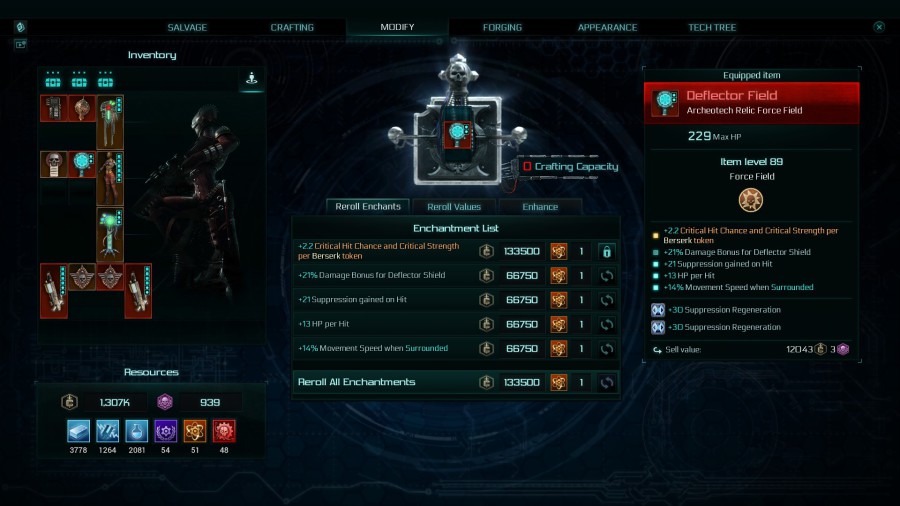 Reroll everything 1st slot Phys Damage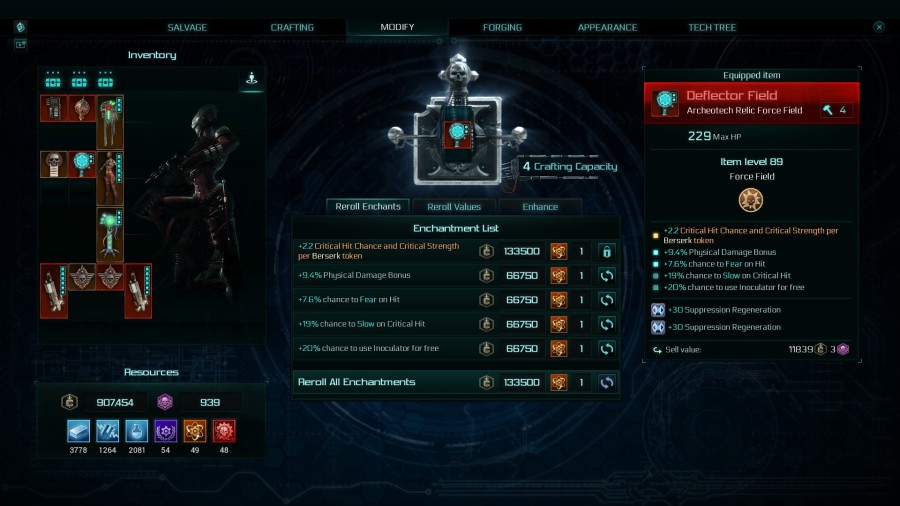 Minor Slot after 1 reroll atempt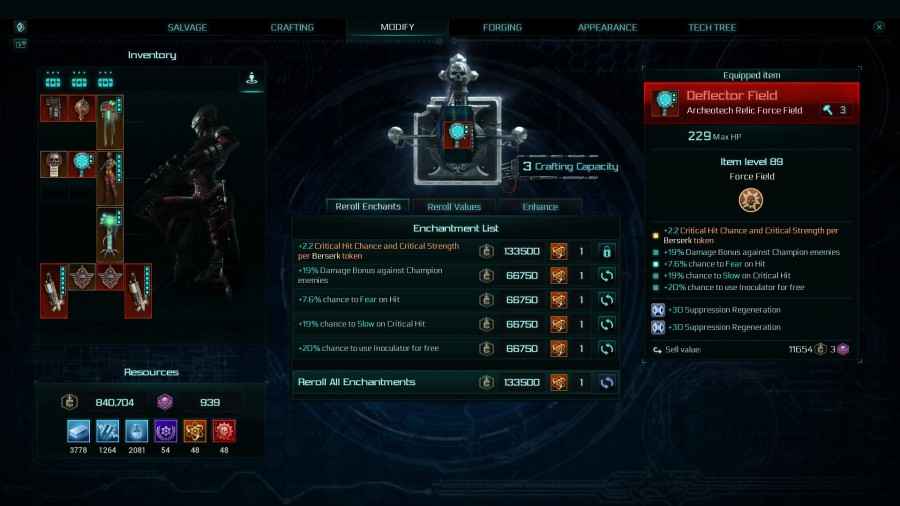 Reroll everything 1st slot Phys Damage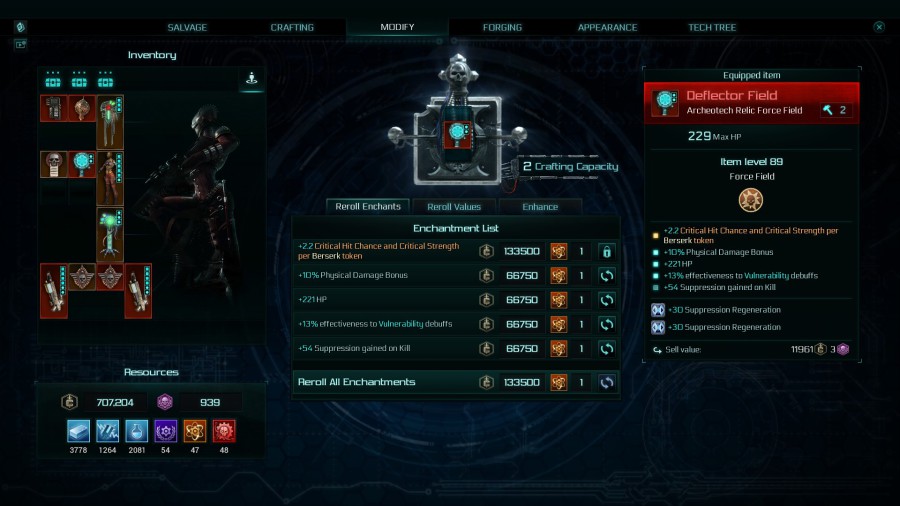 Minor Slot after 1 reroll atempt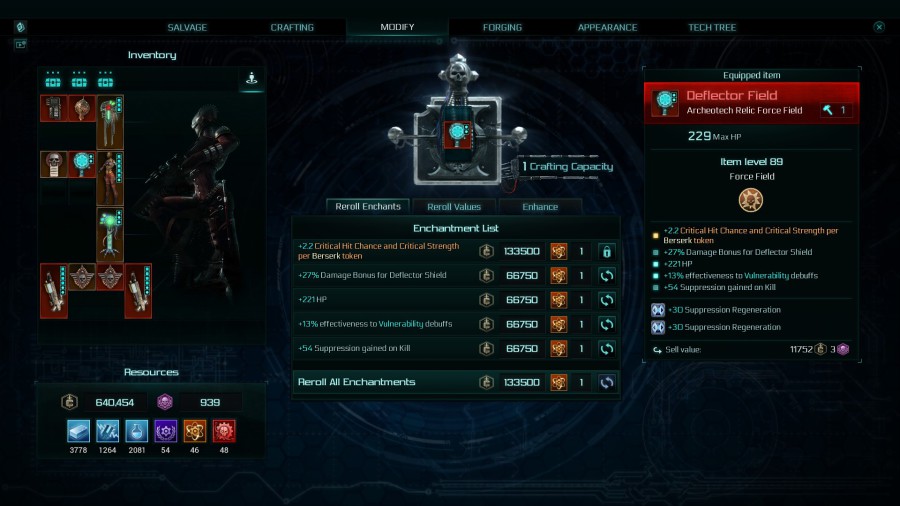 Reroll everything 1st Slot Physical Damage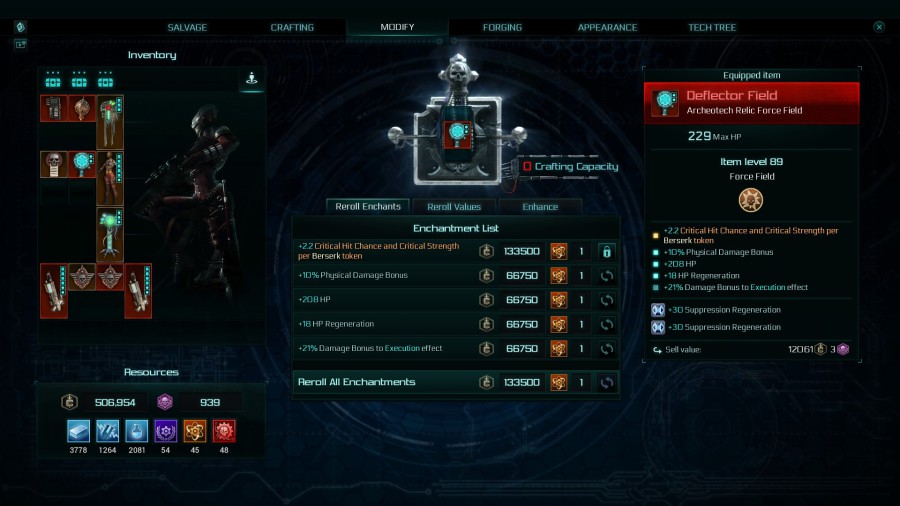 This post was edited
16 days ago
by
Daxlow