So i felt the need to update my cabal info, upon setting the new text it has resulted in the game not recognising the cabal any longer.
The cabal still shows for me (unsure if it shows for others) but it's now lvl 1 (it was lvl 2) and no info is shown just the "Loading" text. Also the cabal screen locks the game up forcing myself and all other cabal members who view the cabal screen to have to alt f4.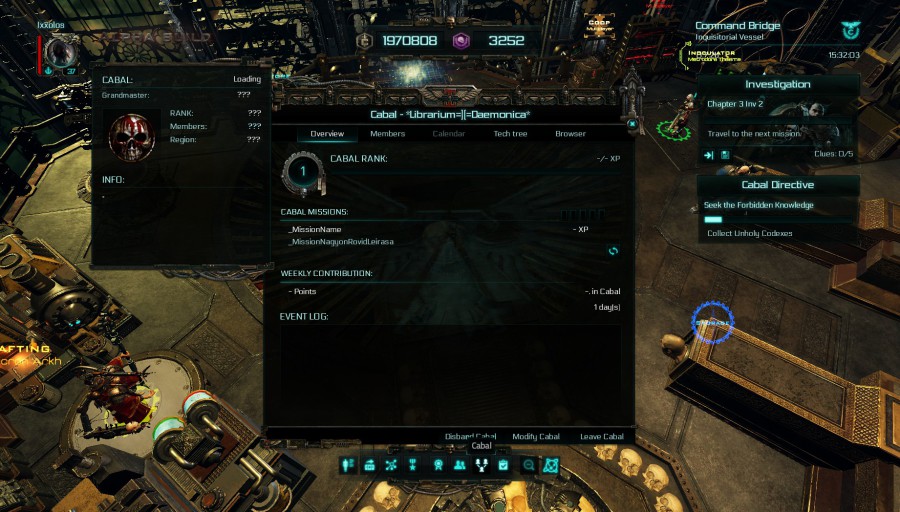 I suspect the weekly reset could resolve the issue.
Weekly reset did not fix this issue, so now all cabal members are unable to collect the weekly cabal rewards.
This post was edited
5 years 302 days ago
by
Ixxolos