Inquisitors!
We would like to thank you for the overwhelming feedback about the Warzone. Today's update expands this mode with an unlockable boss, the Nemesis, and the Munitorum shop where you can purchase Warzone Relics. These will give a meaningful way to spend your hard earned Favours you collected during your battles.


New Warzone Boss: Nemesis
Spend your Favor to summon the Nemesis boss to gain access to powerful loot. The Nemesis is a powerful Chaos Knight, so prepare for an intense, tough battle!

The Nemesis is a Boss creature so not only the fight will challenge even the most seasoned Inquisitors, but it gives an opportunity to loot special Warzone items.
You can fight the Nemesis as soon as you beat Battle 10 on Stage 1 of the Warzone. The Nemesis fight will show up on the same map: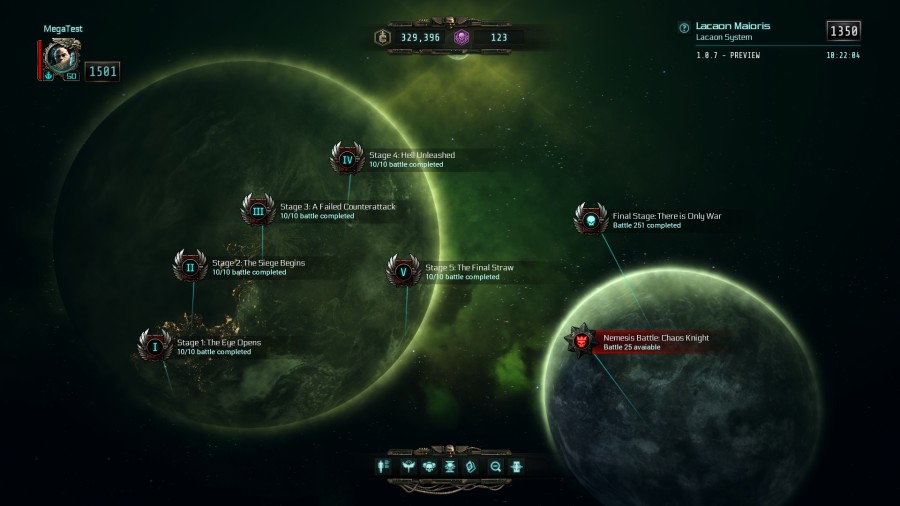 Shop and New Items
You can now access a shop on the Warzone tab, here you can buy Relic items, as well as so-called Warzone Relics. These items are usable outside of the Warzone as well.
Look for the "Munitorum" tab on the Nemesis battle screen near the Start button to access this store.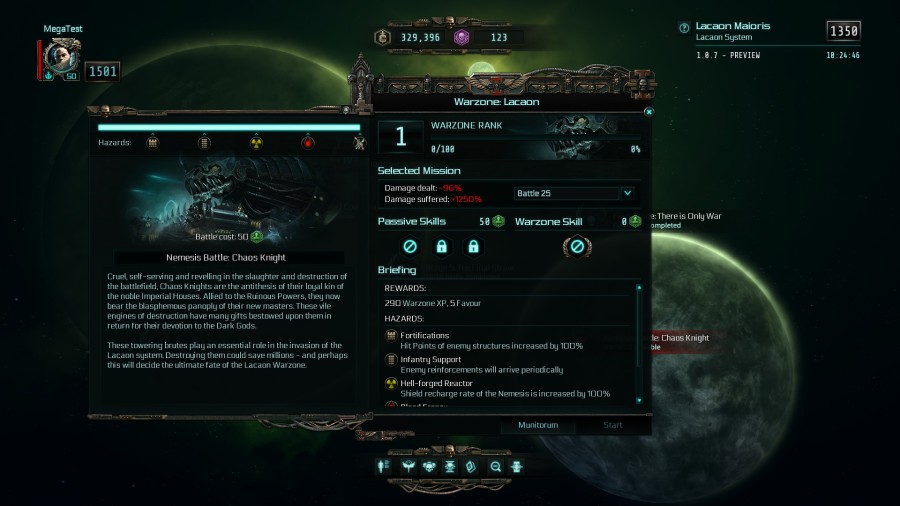 New implants
Combat Membrane (Main Implant)
Necroscopic Bionics (Main Implant)
Immortalis (Main Implant)
Exitus Orb (Eye Implant)
Executioner's Orb (Eye Implant)
Wasting Eye (Eye Implant)
Neuro Impulsor (Neural Implant)
Cranial Nerve Booster (Neural Implant)
Neural Prod (Neural Implant)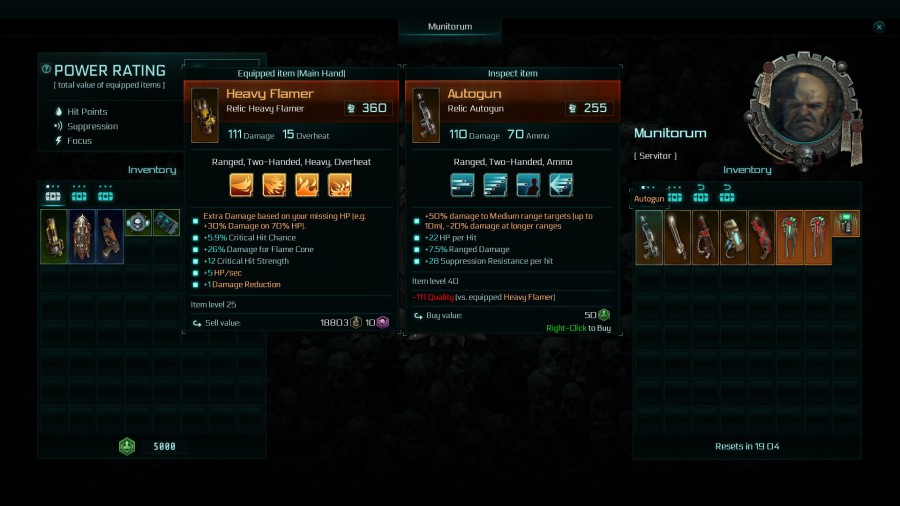 Other new items
Seal of Carnage (Purity Seal)
Dictum of Purity (Purity Seal)
Inferno Seal (Purity Seal)
Macro-steroid Feeder (Inoculator)
Magna-flux (Inoculator)
Immuno Booster (Inoculator)
Expurgator (Signum)
Mortifex (Signum)
Shield of Faith (Signum)
This update also contains balance changes and fixes based on the community's feedback. Read the full patch log here!
Server maintenance starts at 4pm CET today (July 20), and approximately at 5pm CET, the update will be available.
As always, let us know what you think about the new additions! There's more to come, including a brand new roadmap exploring our next development milestones.
The Emperor Protects!
This post was modified
5 years 137 days ago
by
Megapull