Inquisitors!
After last weekend's event in Warhammer 40,000: Inquisitor - Martyr, the second, concluding part of "Burden" is now available on our Media tab, as promised. You'll find every previous ebooks in The Caligari Archivum there as well.
Now we have two longer stories (which amounts to 6 free ebooks!) available, more to come in the future!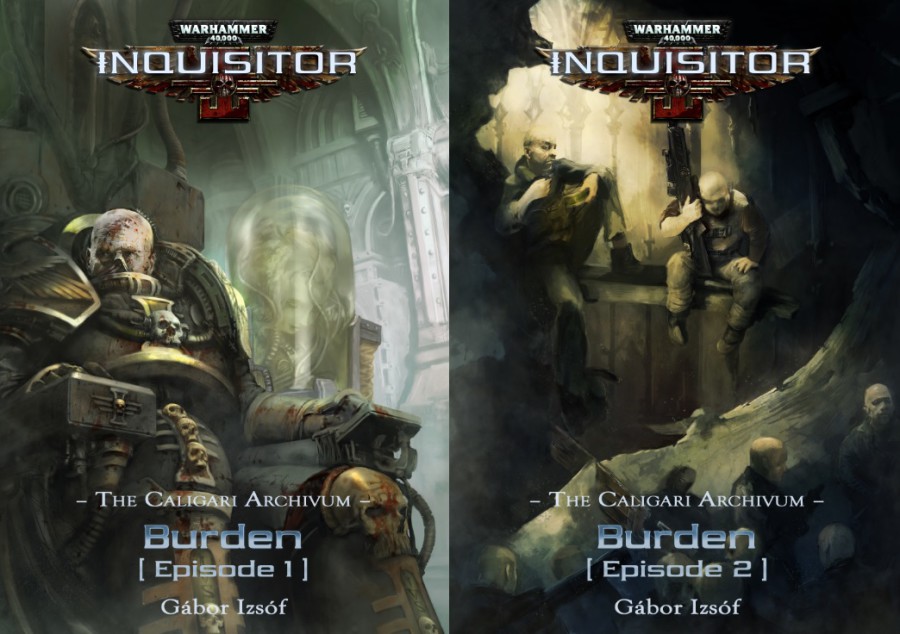 Synopsis:
"Burden" by Gábor Izsóf is a novella in two parts, a murderous tale of an Ordo Hereticus Inquisitor obsessed with recovering forbidden knowledge from his past. Spanning over different timelines and visiting some of the darkest reaches of the Caligari Sector, the story grants a sobering glimpse of what it takes to survive in the grimdark universe of Warhammer 40,000.
Let us know what you think!