So I didn't notice this until it was mentioned on a build video. But why is this bug/feature not documented anywhere?
Some archeotech relics have base abilities that are better than normal and they are identified with a different coloured ability. See this arc blade: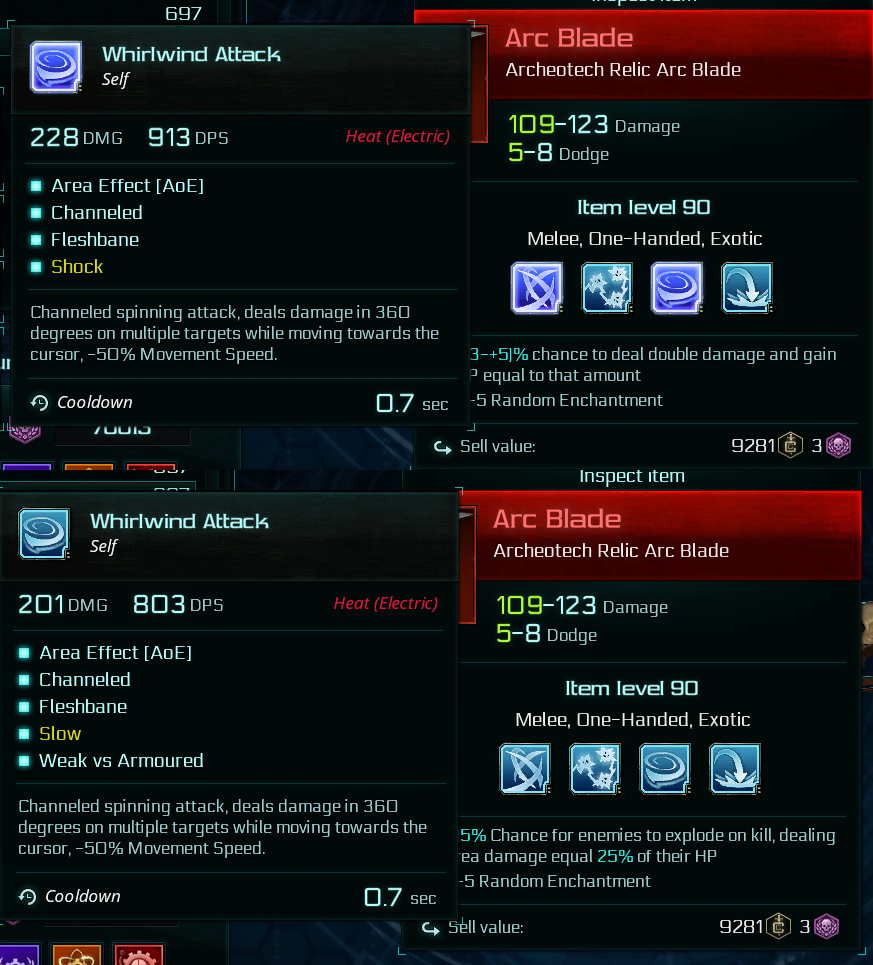 The damage is higher and the "weak vs armour" is removed.
It would have been nice to know this is a thing that can drop.