Ordo missions are unavailable - today right after reset, available missions are at -6, without me doing anything.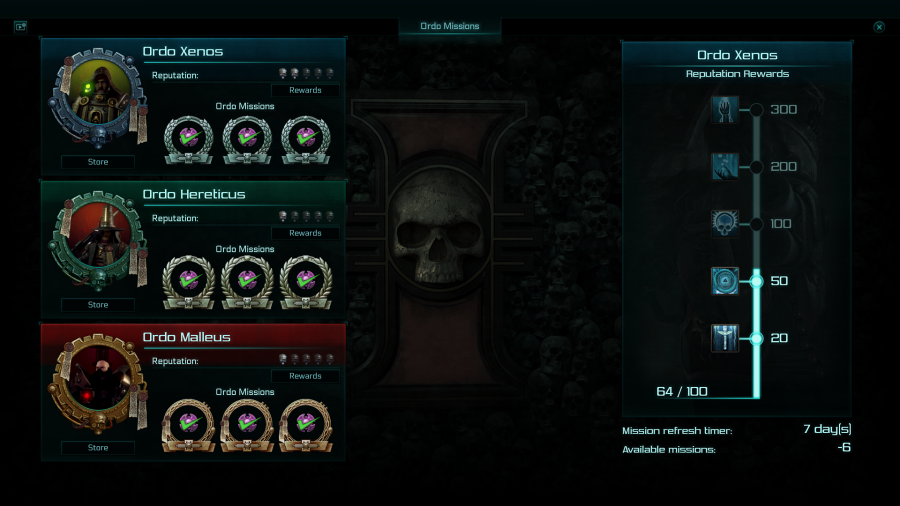 Inoculator can't be recharged during missions. After looting a med crate, the recharge drops on the ground, I pick it up - nothing happens, the number of available charges remains the same.
Textures flickering; items, debris, machinery, etc. constantly pop in and out during missions (which makes it super annoying during a fight when you get stuck in geometry due to this). (NV driver 442.19; present also with previous driver versions)
Parts of rescued mobs remain stuck at their original location, making it impossible to finish a rescue mission.
And so many more - it almost feels like a Bethesda game...