I posted a few weeks ago about issues I have with Shard combines not working. Since then I've kept playing around, and I've discovered that it seems some SINGLE shards are bugged - at least in my inventory.
Here is my "Ultimate Workaround"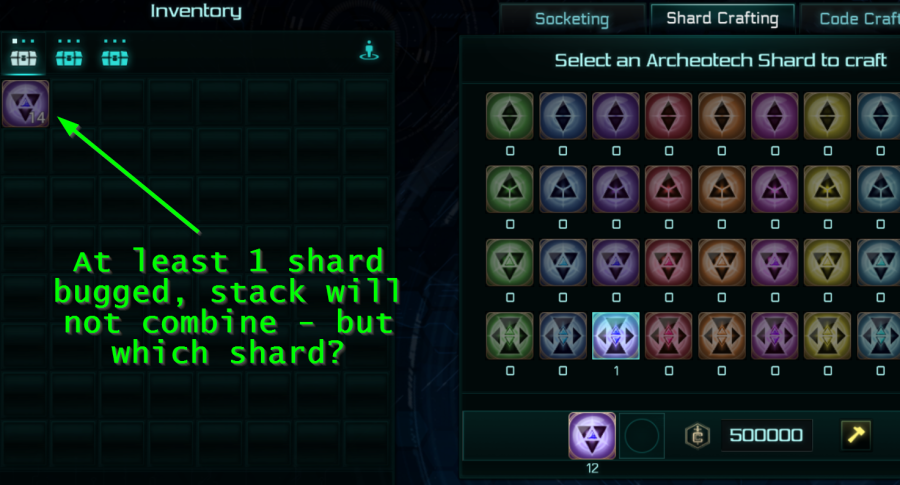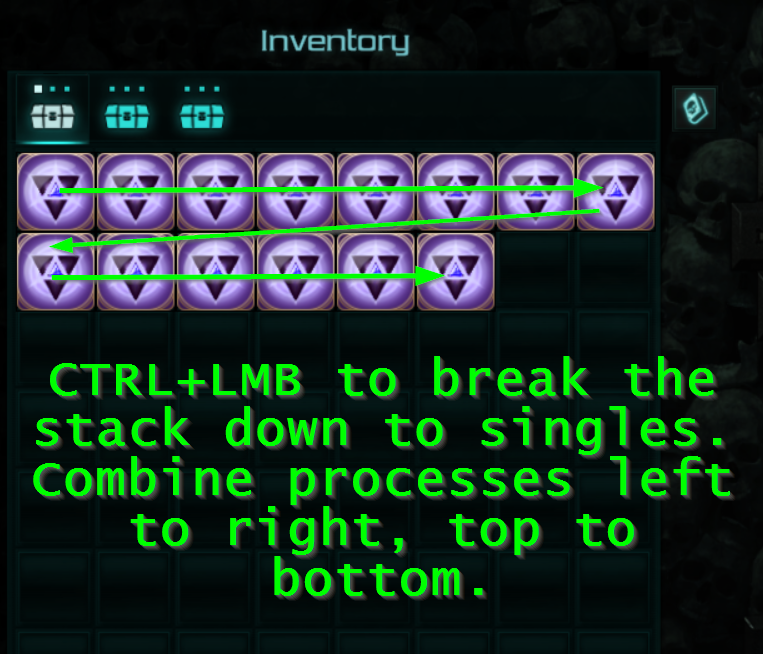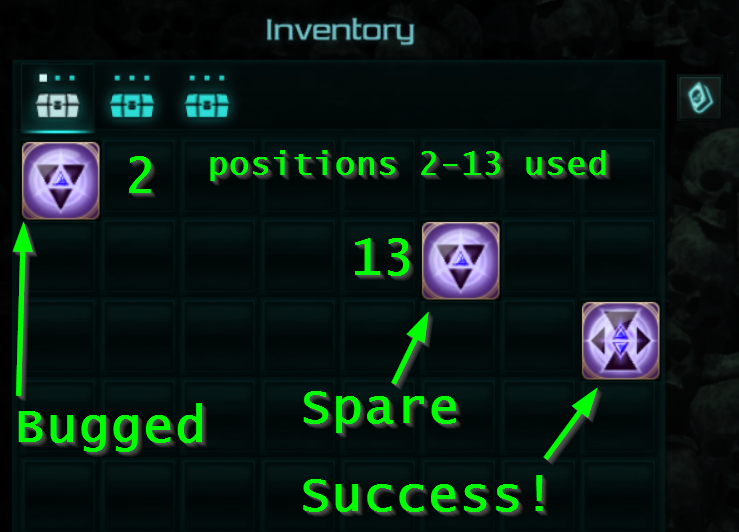 Then I sell the bugged shard to Ragna & put the spare & new back in the Vault.
I have tried hanging on to the bugged shard, keeping track of it as a single in the vault - acquire more shards & try a combine with it again. The exact same shard comes up bugged again no matter its inventory position.
Note that you must have at least +1 shard over the combine cost to be able to identify a bugged shard.
This post was edited
285 days ago
by
Potpie