Bugs have been experienced on PC, individually, as well as successively.
1. I cannot access my Ordo Missions. When I open their menu, counter is refresh to x days still available, but the number of missions indicated -6 value, while all missions are ticked and unavailable:
2. Since I cannot access my missions, I turn my luck to doing a bit of barter via the 3 stores. Unfortunately, those are bugged; after few seconds in idle state, i am not allowed to click close, but I am sent back to the command bridge: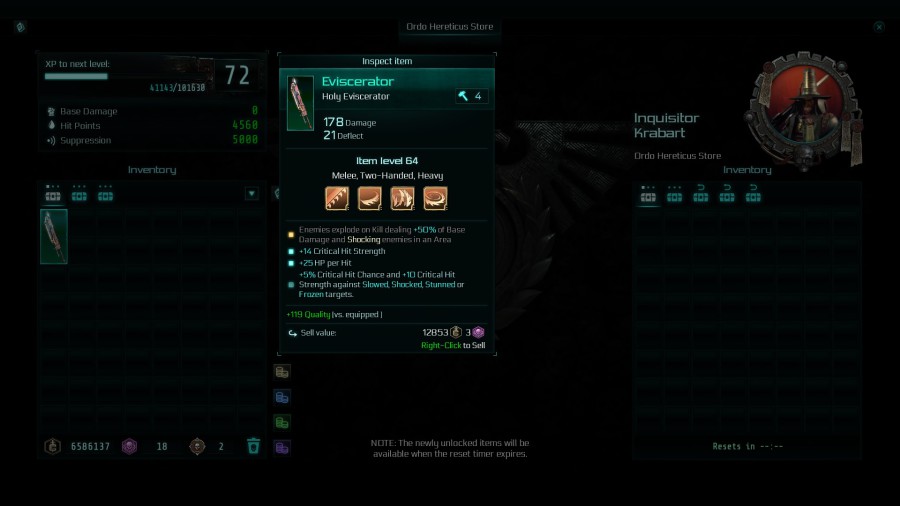 3. So I decide to go into my storage. Unfortunately it is not available. Not only I cannot close the storage, but I am forced to wait long seconds before being back onto the command bridge: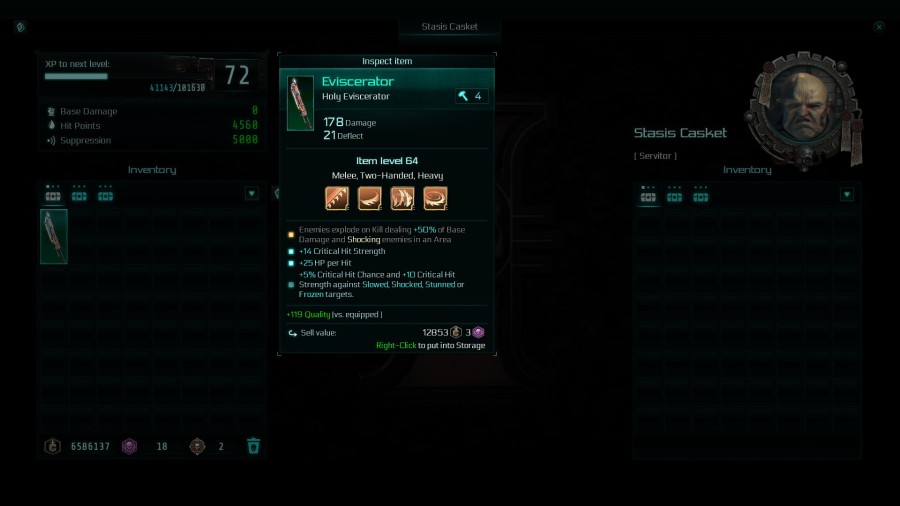 For 2 and 3, the screenshots provided do deliberately include the roll over an item from my character inventory - to show the 'grey/unavailable' layer preventing from closing or any other action.