Knights,
It's time for our next update! We don't really want to spoil everything, but as we're getting the next Early Access patch (and the full release as well) ready, we can still talk about a bunch of new additions and changes.
First and foremost, after talking to many of you about curses and injuries, we've decided to redesign the Enchanted Tower. Instead of dealing with various curses, this building will now be focusing on Artifacts with some cool and exciting upgrades. This means curses might be fully removed too, or have their roles reduced significantly - not that they played a big part in the game at this stage anyway. We're still in Early Access, so things can change of course.
The eagle-eyed of you might already have noticed in our latest dev diary video that a new item type appeared. We're adding Essences: these powerful, rare, not sellable items will grant your Heroes permanent bonuses. Essences can only be used once, and the maximum amount a character can receive is five. You'll be able to get your hands on them through tough hidden challenges, so make sure to keep an eye out for the most mysterious corners of Avalon. These challenges will be added to secret locations across story missions and during the Endgame. The Journal will also be extended with a new section to keep tracking the number of Essences you have gathered (also shown in the previous video).
Based on your feedback, we're tweaking Very Hard mode right now, and it will most likely be nerfed a bit. If you're a hardcore player, don't worry: it will still remain pretty challenging, but as things stand now, Campfires will heal 50% of your Heroes' HP and Armour instead of 25%.
IVORY DEFENDER COSMETIC SKIN AND A NEW WEBSITE
We've also redesigned our website, and launched a newsletter with it too. Those who sign up to it, will receive an exclusive IVORY DEFENDER skin for Sir Mordred upon the full release.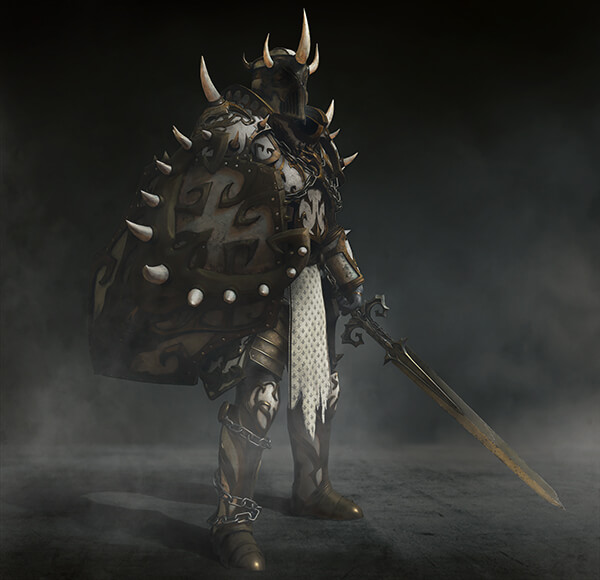 We'll be back soon with more info on the next Early Access patch, and don't forget, the full release is coming out on Steam on February 15, 2022!
Avalon awaits!
This post was edited
1 year 273 days ago
by
Marcopolocs