Here's a few statistics about equipment usage during the latest period of time of alpha. Well, nothing really conclusive, but it might be interesting for you, and it is certainly interesting for us to see how to balance things, to encourage players to use items they don't normally prefer.
There's a lot of tweaking and balancing going on now, this is one of the areas we're looking into.
Crusader: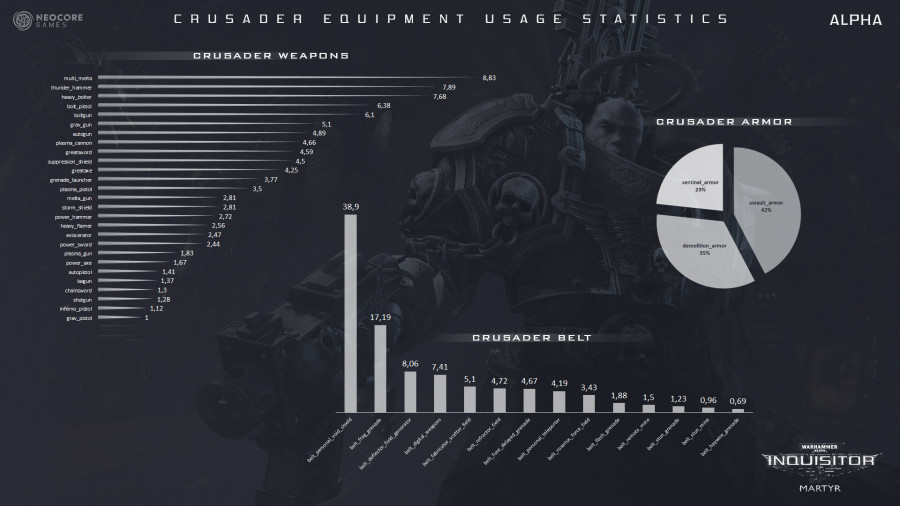 Assassin: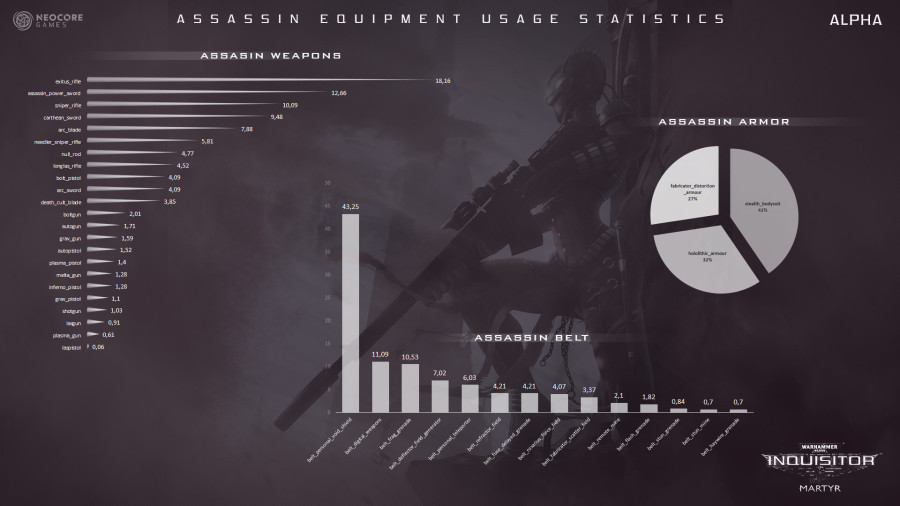 Psyker:
So, how do you handle your equipment? What weapons and items do you prefer and why? Can you imagine situations where you might change what items you use, or do you usually stick to what's in your comfort zone?
Let us know in the comments!
This post was edited
5 years 210 days ago
by
Tender