Updates to W40K: Inquisitor - Martyr have been released. The updates will be applied automatically when your Steam client (in on-line mode) is restarted.
It is also recommended to delete any launch parameters you previously had (you can re-add them if they help again, but it is safer to assume everything works best without them)
Please also note that the backend server might take up to 30 minutes to transfer to the newest update, during which time login will not be possible.

NEW FEATURE: PVP
Two teams fight for control over a set of Victory Locations. Each captured location slowly accumulates Victory Points for the team that controls it. The team that reaches 100 Victory Points first, wins. Slain players respawn at the team starting location after a few seconds.
PvP mode is accessible with the PvP button at the bottom action bar
2v2 and 4v4 queues available
Matchmaking system
Please note that this is a very early iteration of the PvP system and we will continously update the server/netcode throughout the following couple days. Players may see maintenance messages when this happens.

NEW CRAFTING FEATURES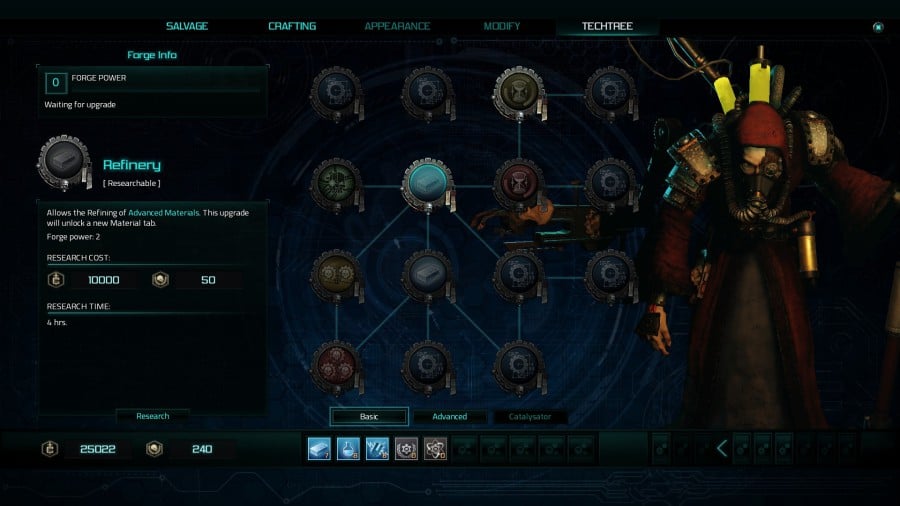 New: Crafting Tech Tree - unlock various useful improvements to become a more effective crafter!
Crafting Panel revamp: The entire Crafting panel received numerous improvements to become more effective - crafted items are now placed in a queue, for example.

MISCELLANEOUS
The Assassin has two new 2-handed weapons available.
New soundtrack variations for the Starmap and for battle
New monster videos on the mission selection screen
Numerous bug fixes
This post was edited
6 years 68 days ago
by
Megapull