Hi there,
I just downloaded the new build, I try to record every bug or dubious behavior I encounter in this thread.
#1 Key-bind bug - 11/02/2017
If I use a key for Function "A" (e.g. move forward) that's already been used by function "B" (e.g. switching weapons), I can't bind any key to function "B" to - at least the field will remain empty.
#2 Close button bug - 11/02/2017
Close button doesn't work on the Skills screen.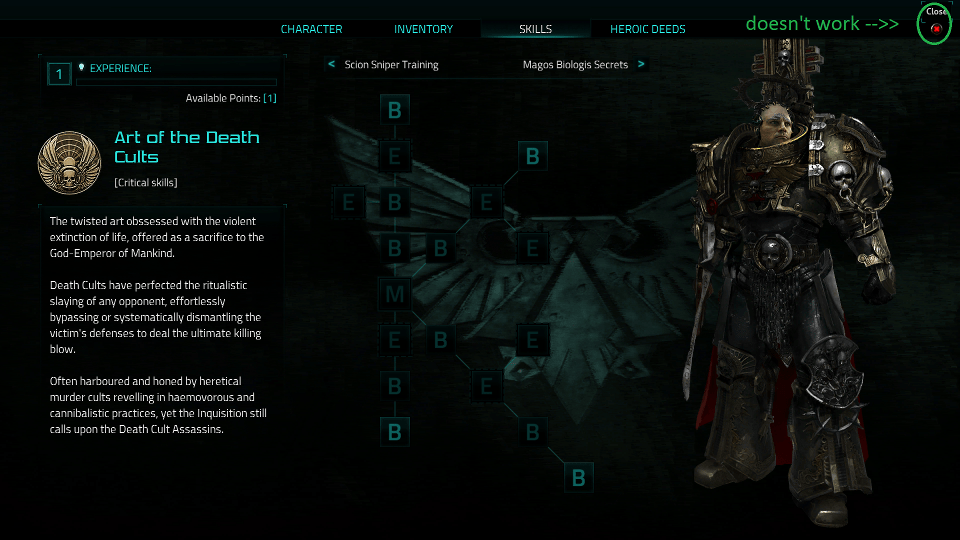 This post was modified
6 years 234 days ago
by
Jim Fox