Inquisitors!
@COMMUNITY‍ ‍ ‍ ‍ ‍
A new global event is starting today (7pm CEST) in Warhammer 40,000: Inquisitor - Martyr, lasting throughout the weekend (June 15-17). The event is titled Invasion of Malcorum Prime and includes new community-wide goals, great rewards and a separate leaderboard. This event will be the first chance for the most skillful Inquisitors to permanently etch their name into the game.

Event description:
Something is rotten on Malcorum Prime, one of the Astra Militarium fortress worlds in the Tenebra Subsector. The verdant planet has ceased to be an important military hub, but the colossal strongholds still accommodate millions of Guardsmen, who have been serving the Imperium loyally – until recently. Some hidden taint has corrupted the Hammers of the Emperor on such a scale that the revolts have escalated into a planet-wide conflict. Malcorum Prime is facing an open war between the loyal and rebellious Guardsmen, while sacred divinations and intelligence reports indicate that it might be only the beginning of a more sinister conflict. The Caligari Conclave will dispatch all available Inquisitors to the world that is slowly succumbing to madness.
Join the war for Malcorum Prime, purge the rebels on various battlefields and cleanse the world before darkness falls.

Free e-book
You don't even have to participate in the Event to receive goodies, we are releasing the next entry in our completely free e-book series The Caligari Archivum.
"Burden" by Gábor Izsóf is a novella in two parts, a murderous tale of an Ordo Hereticus Inquisitor obsessed with recovering forbidden knowledge from his past. Spanning over different timelines and visiting some of the darkest reaches of the Caligari Sector, the story grants a sobering glimpse of what it takes to survive in the grimdark universe of Warhammer 40,000.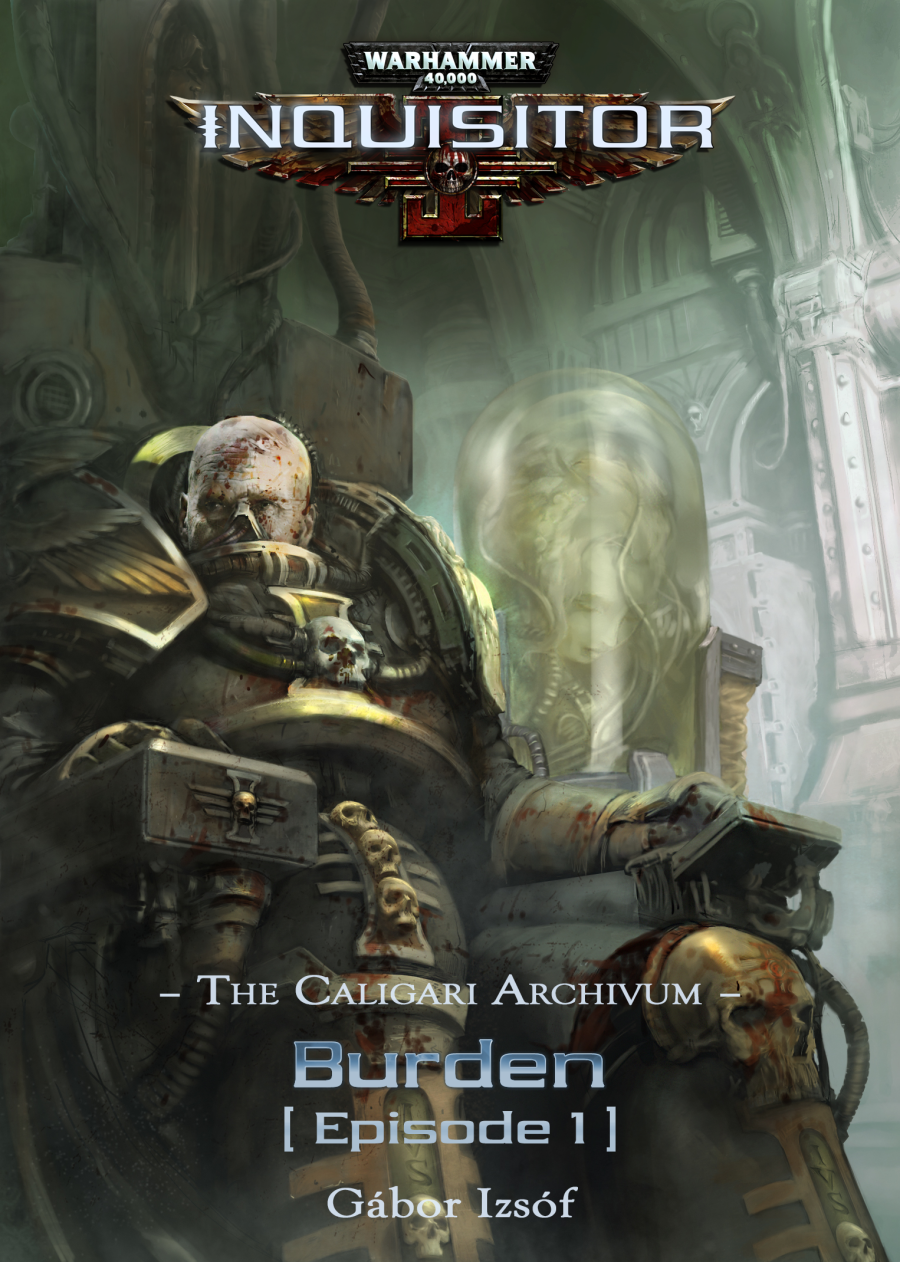 Download the first episode here in mobi and epub formats, and expect the second episode after the conclusion of the event.
So, whether you're an active combatant or a passive lore-savant, this weekend you're in for a treat either way!
The Emperor Protects!
This post was modified
5 years 97 days ago
by
Jim Fox