Greetings, after some testing i have found an exploit that allows players to earn both free Credits and free Fate.I believe this can be replicated by any players providing they have tech lvl 2 with a cabal in game unlocked and the "Item Collection Boxes" Research done.
This exploit is a combination of two things. 1- A current credit bug with Artificer Blueprints, 2- Resetting the in game Store.
1 - Credit bug with Artificer Blueprints. Buy artificer/purple blueprint from store, sell then buy back as many times as you like for free credits. (note unless you put the blueprint used for reselling into your Shared Storage after you are done it will disappear)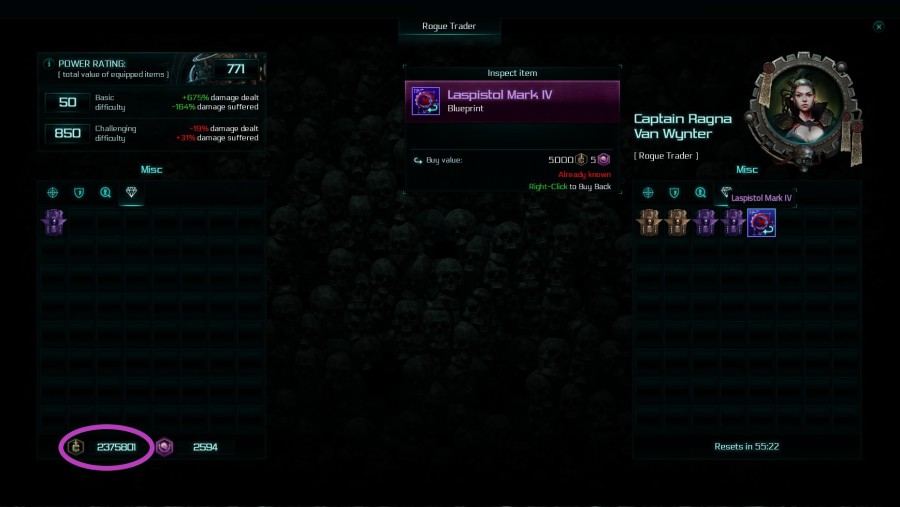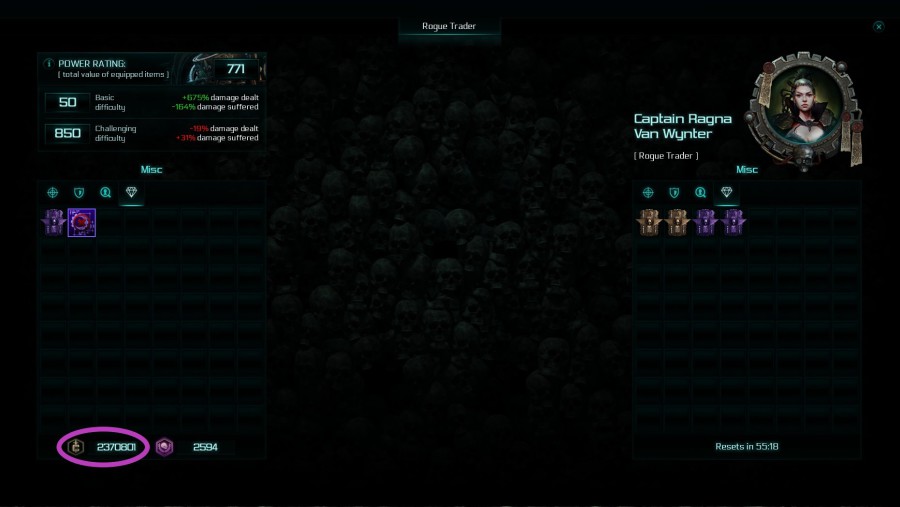 Note x2 sell/buy for 15.000 free credits
2 - Resetting Store. Can currently be done via a full game close and reboot, this resets all items for sale in the store regardless of the Store Reset Timer. Buy Purple Collection boxes (available to purchase with Cabal Techtree Research) with the aforementioned earned free credits thus allowing you the chance at Free Relic/Orange Artificer/Purple and Rare/Green items, sell these back to the store for free Fate.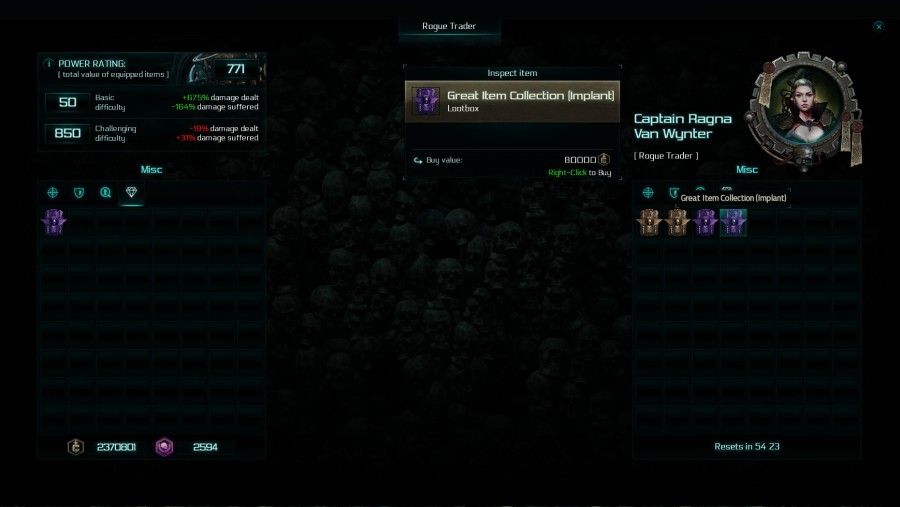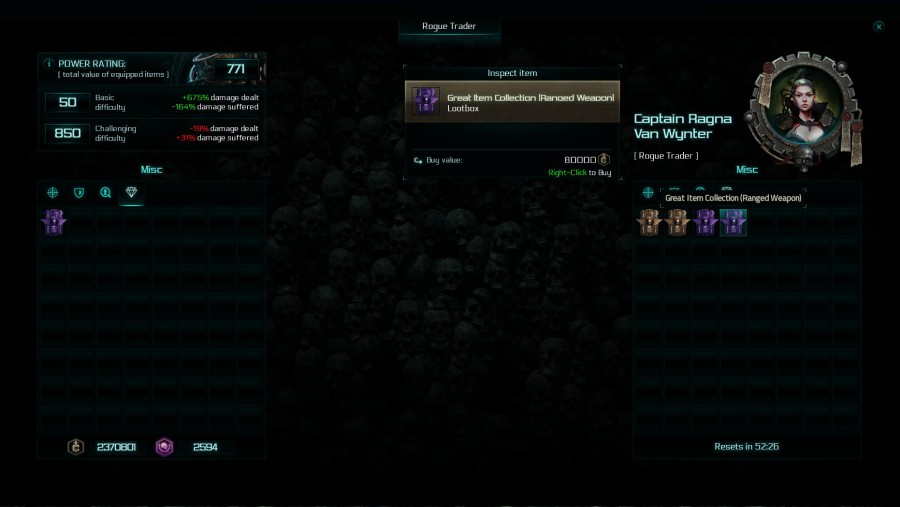 Collection box change after store reset.