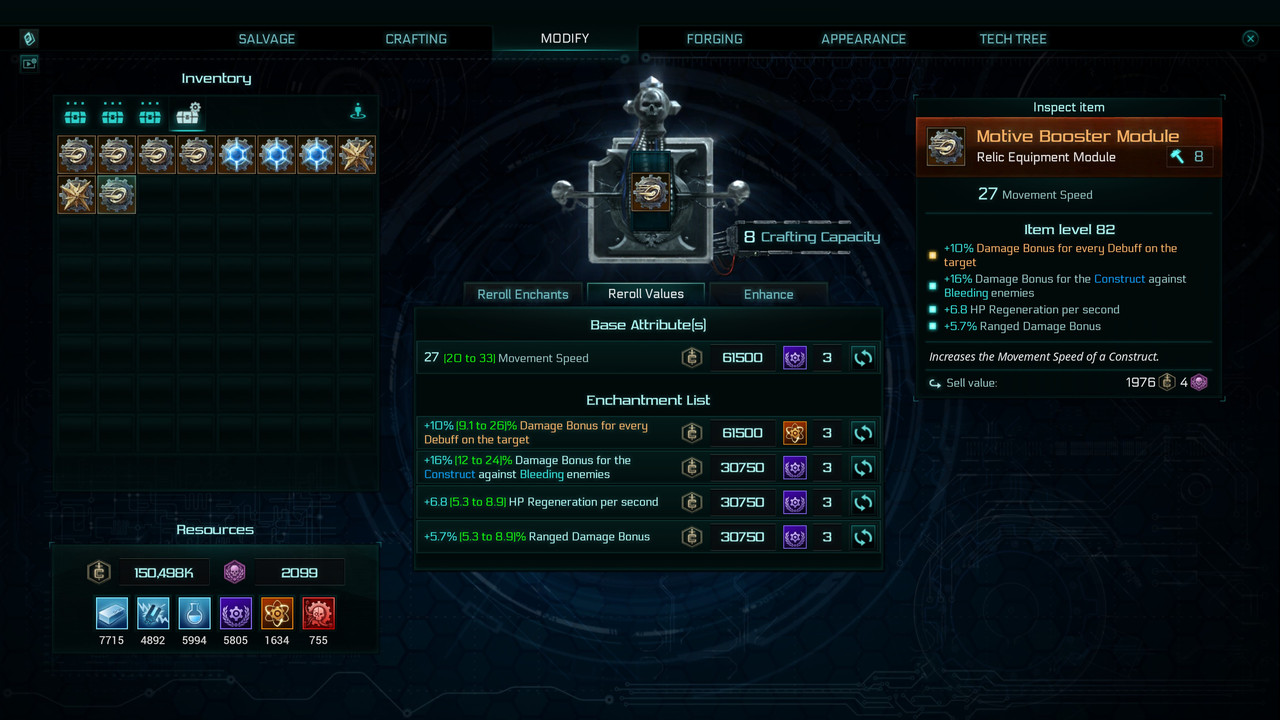 None of the stats on this booster module can be rerolled in any way. No matter which line i click, the stats don't change and the crafting capacity remains at 8. That includes both reroll enchants and reroll values tabs.
Which doesn't prevent the game from taking my credits and crafting mats. I click a reroll button, the game takes my resources and then does nothing with the item. How is this possible? If nothing happens, nothing should be taken!
I believe this problem was reported quite some time ago, but it seems to continue plaguing the game.