Today we take a look at a method we have implemented during the development of King Arthur: Knight's Tale - one that involves travel. This is a method that we still use today in our upcoming projects. But how did it all start?
A few years ago, some members of NeocoreGames started looking into the technology of photo-scanned objects and their uses as game assets. Because we were unfamiliar with the process, we did some experimental tests here in Hungary in 2018. The results were impressive, and basically there were no skeptic voices left in the studio. We decided to delve into the project, and starting in 2019, we have made the first steps in actively incorporating this method into our work, and eventually use it in our new projects. The first of these is King Arthur: Knight's Tale.
In essence: we made field trips to capture the real world's beauty and place it into fictional worlds. The members of our asset team handling this task are not only adventurers and artists, but have a passion for photography... and drones as well.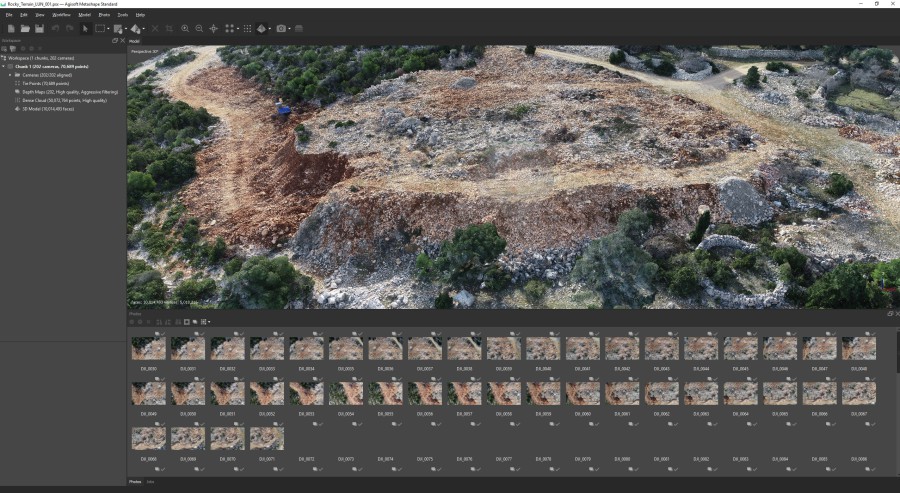 Location
Our first destination was Croatia in the summer of 2019. The remarkable geography of this country can fuel inspiration with familiar, or slightly exotic fictional settings (lots of scenes in Game of Thrones are shot here). First at the island of Pag, one of the few places where olive trees grow in the wild.
Olive trees are cool, after all.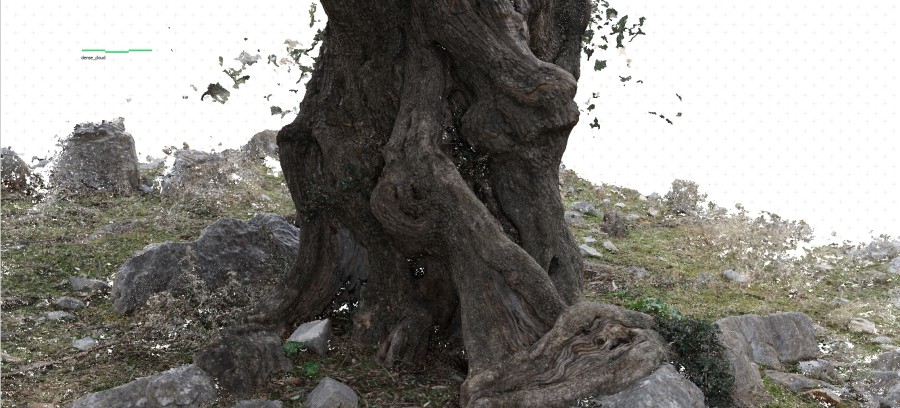 The next destination was Primosten. The focus here was on gathering data on shoreline rock formations. By gathering data, we mean taking photos of jaw-dropping vistas.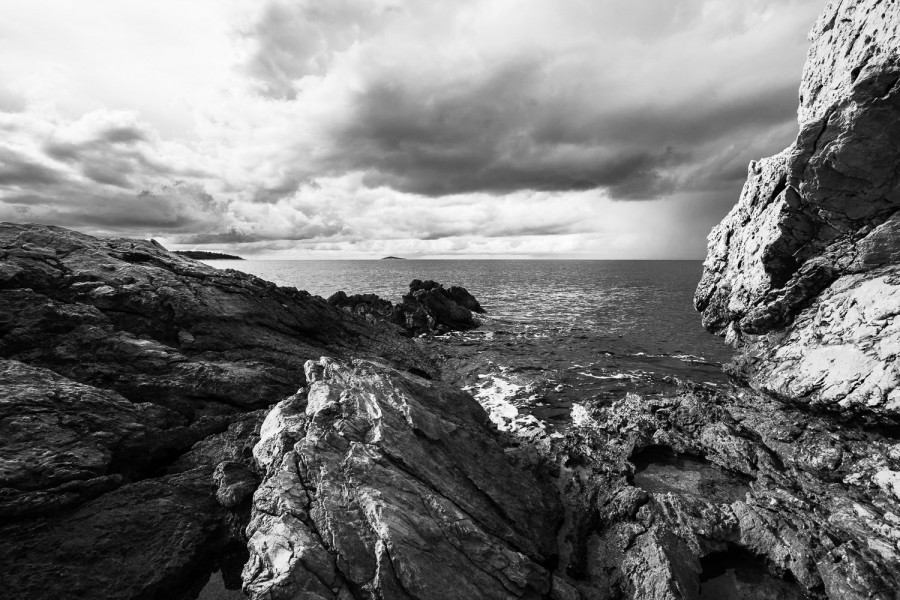 The Method
The first step is about taking as many photographs from an area / object as possible. With drones fitted with cameras, we can cover a lot of ground quickly. We then use a special software that recognizes shapes and points in a picture, and it's able to generate a 3D point cloud from the data (both shapes and textures are scanned). You can move it around, twist it and turn it, but it's still not a 3D object exactly, not a polygon. This image is fragmented, and has "holes" in it. The more photos, the better the result. Artists then use several tools to create polygons from these clouds, and they can also re-paint them to fit the rest of the game.
Let's say we scan this area with this neat looking castle here: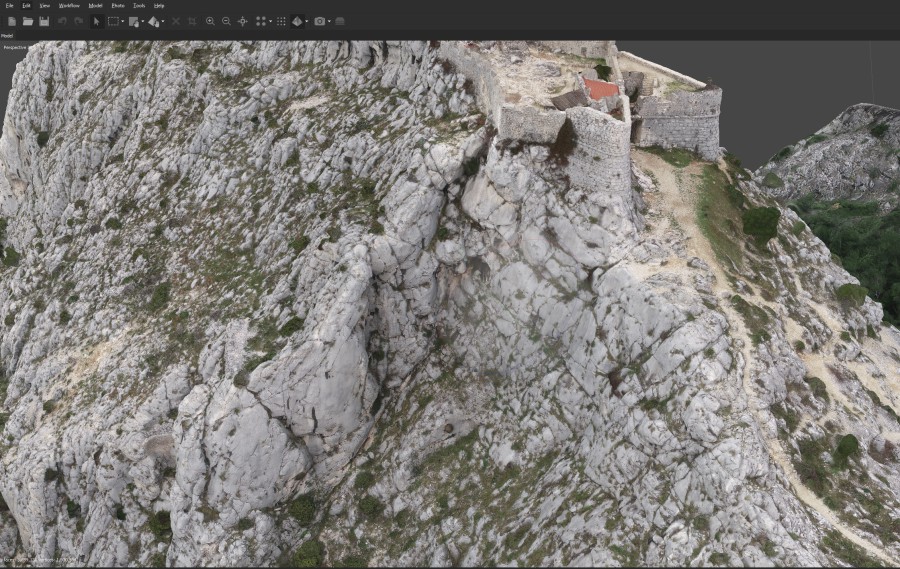 We can then use a software to calculate geometry, which can be used even if we don't want to keep the textures and just want to have a rough terrain, like this: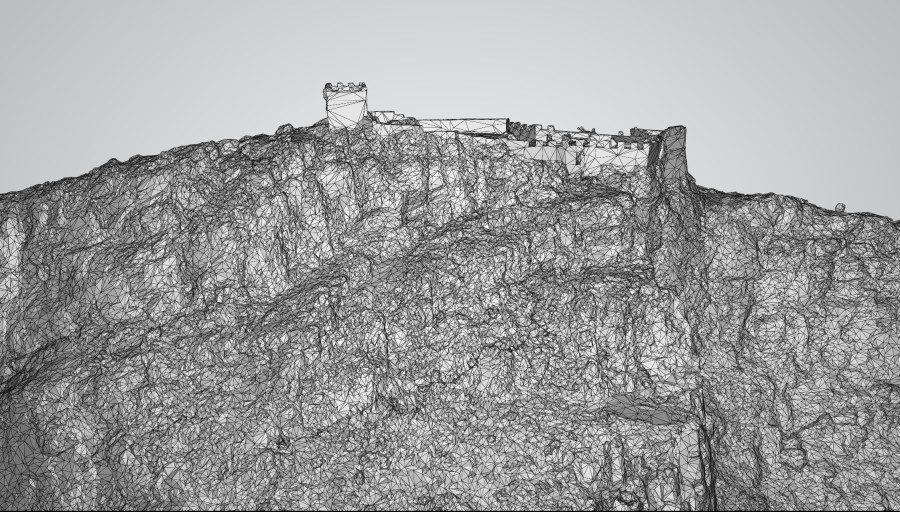 You now have a realistic (actually: real!) terrain to work with, and you can paint it in unreal colors if that's what you need. Just imagine painting the whole terrain red as if it's Martian soil. The possibilities are endless.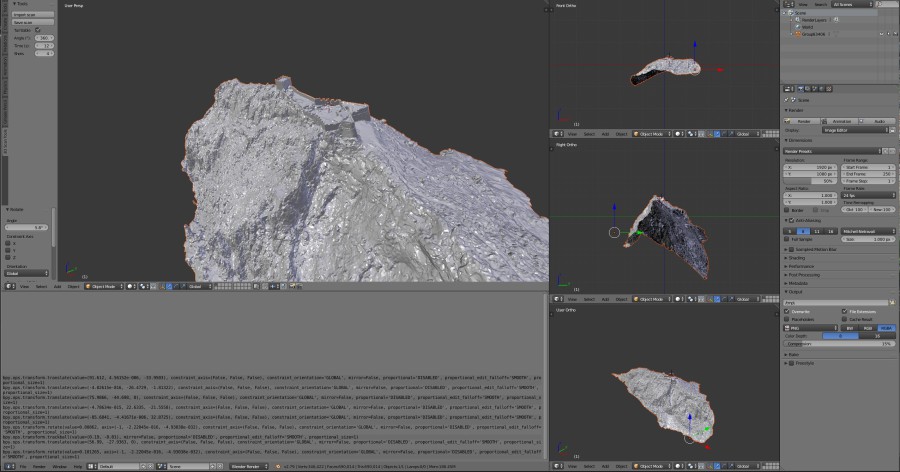 This method offers a lot of versatility, and the best thing about it that it creates realistic terrains and objects. Also, it's quick. Even with the amount of time spent on collecting and organizing the data, this is a much faster method than creating these assets from scratch, and it results in reliable, high quality objects.
NeocoreGames used to build its assets from the ground up, using photos only as reference, but now this is something we can now use to enhance that work. The results are quite good, especially given that we can build more new terrains and set pieces in a shorter amount of time.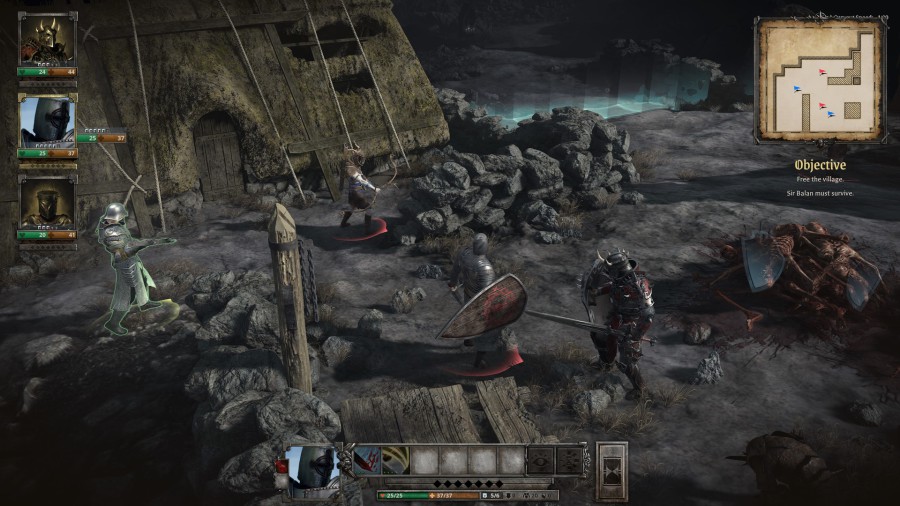 What do you think? Is the present and future of our games looking good? Do you like the results in King Arthur: Knight's Tale? Let us know in the comments below!
This post was edited
28 days ago
by
Tender