There is a bug in the mission Terra Incognita. After I defeat the female dark eldar I am supposed to interact with the cogitator but I am unable to do so and even the chests.
Please see below images.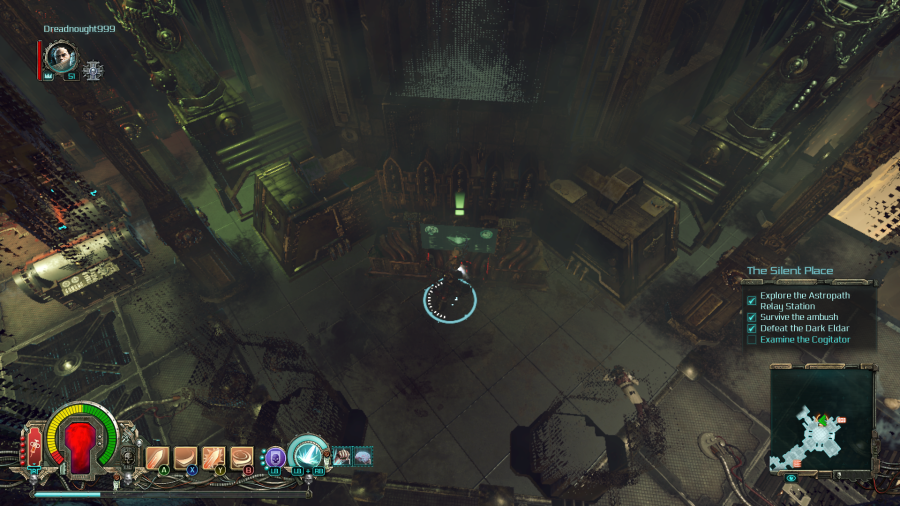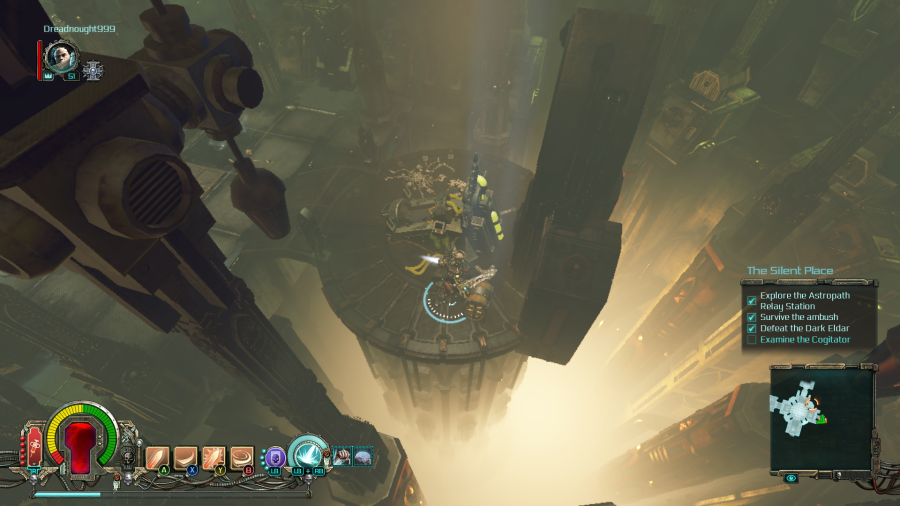 When I go near the cogitator and the chest there is no interact prompt and therefore I cannot progress the story. My other characters seem to do fine except my melee crusader the one I am using in the images. Please fix this.