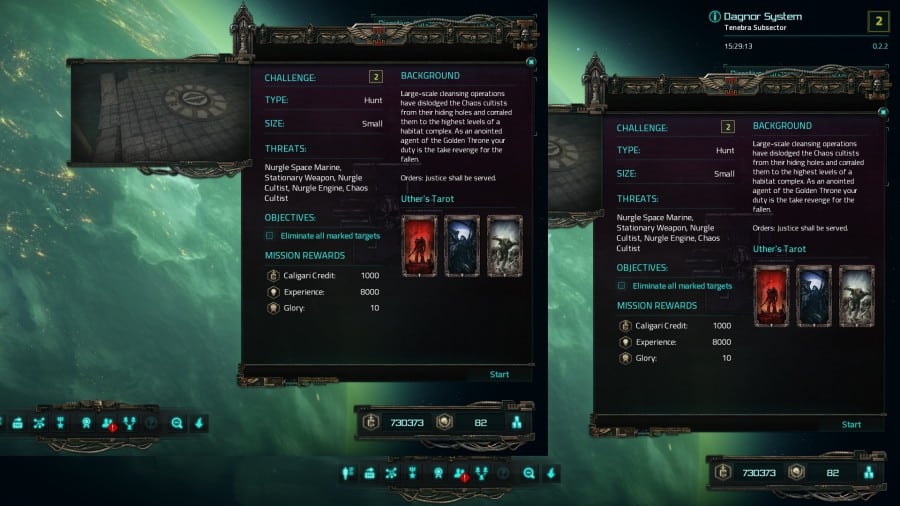 To give you a clue, look at the card selection and then the mission description regarding the opposition.
It is bad enough to repeatedly get the kill 50 Chaos Marines daily objective, when one just does not get missions for them, but then when a Chaos specific tarot mission is crafted and, you get Nurgle forces, that is adding insult to injury!
Oh yes, and when I finished the mission I had the temporal field running, which crashed the game.
(The card on the left is the Traitor card which means forces are restricted to Chaos and Renegade only)