The game Warhammar 40,000: Inquisitor - Martyr is on sale at Steam Store, with a 60% discount for the games (including Inquisitor - Prophecy) and all DLCs.
However, the Complete Collection Package of the game, with its full content priced 255CNY in total, has no discount and is priced at 355CNY. (Store region in China.)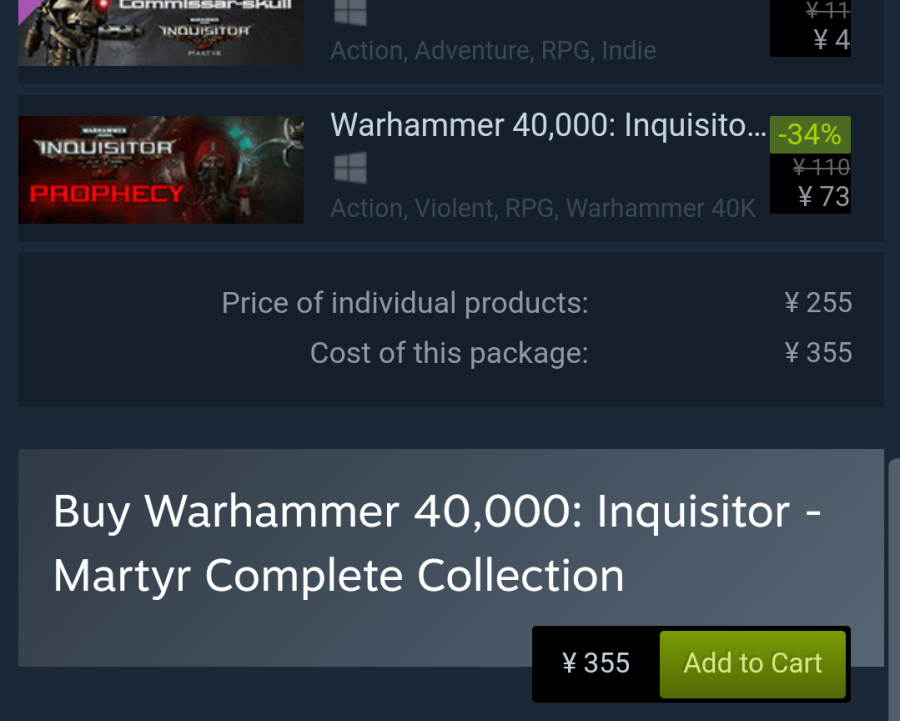 Is this an error or it's intended?