Hi,
I've finished all campaign (purple) missions. However, the Inquisitorial Fortress mission on Nereus III keeps appearing.
I did it again yesterday and after completion it is back again.
This happens with my lvl 82 Assassin. Haven't checked other characters yet as they haven't progressed far yet.
Is this mission meant to be repeatable?
See screenshot here (sry for the bad quality, I took a picture of te TV screen with my cellphone):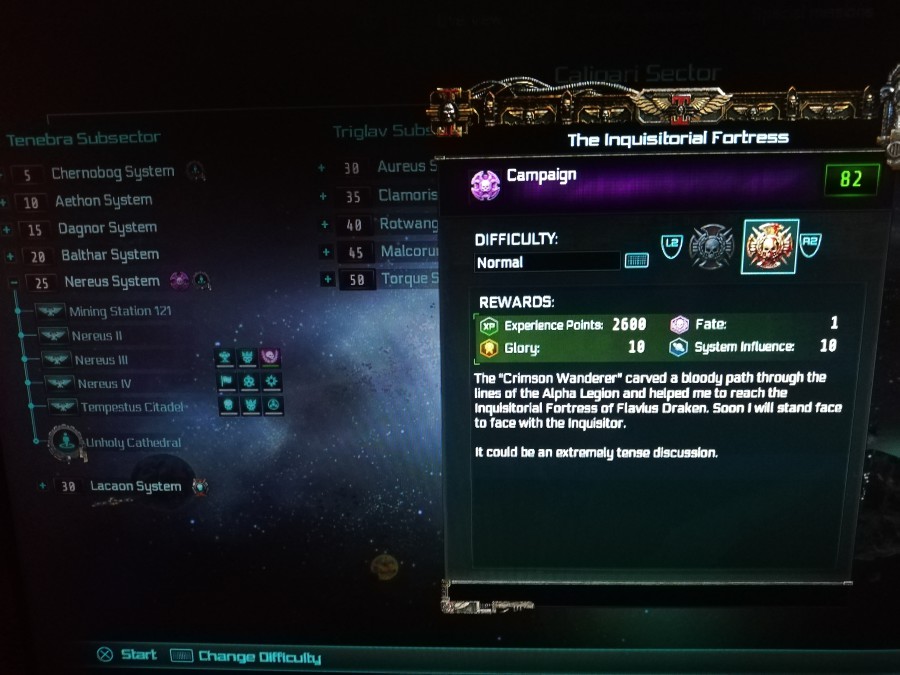 This post was edited
12 days ago
by
Heruceva