The loss of Enchants on reroll all Enchantments is still persistent, but it seems to be only on certain items. I dont have the currency or the mood to test it out and waste tons of currency, but i can show you some of my previous screenshots of the problem.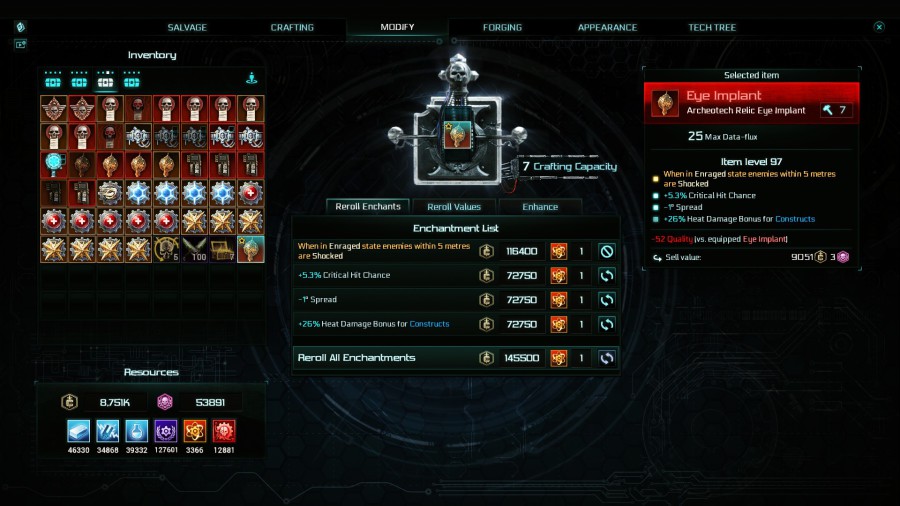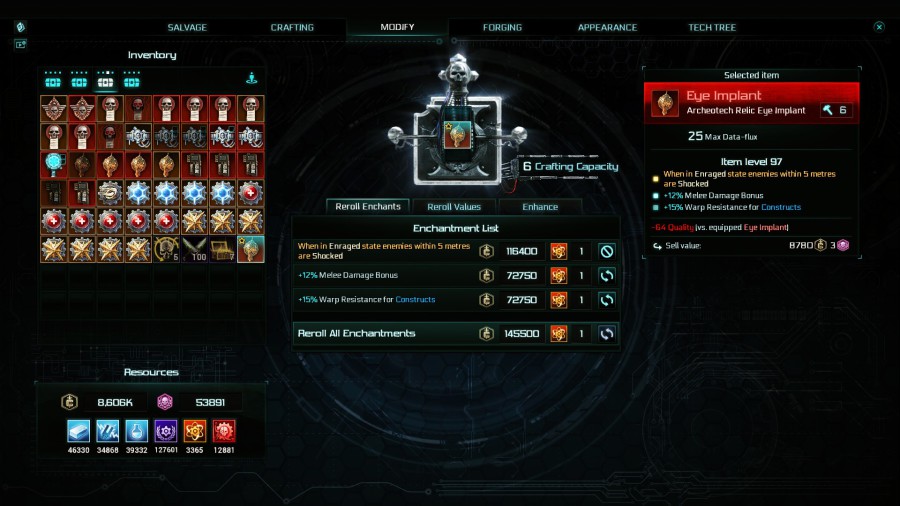 after reroll loosing one Enchant, every time, at the beginning it was a 6 Enchants Item.
This happend to me even after the January bug fix that said it fixed it :
"Fixed an issue where the "Reroll all enchantments" feature sometimes removed enchants from items"
Next:
Those problems i just easily replicated in the last 10 minutes again, and i have been reporting them for months now.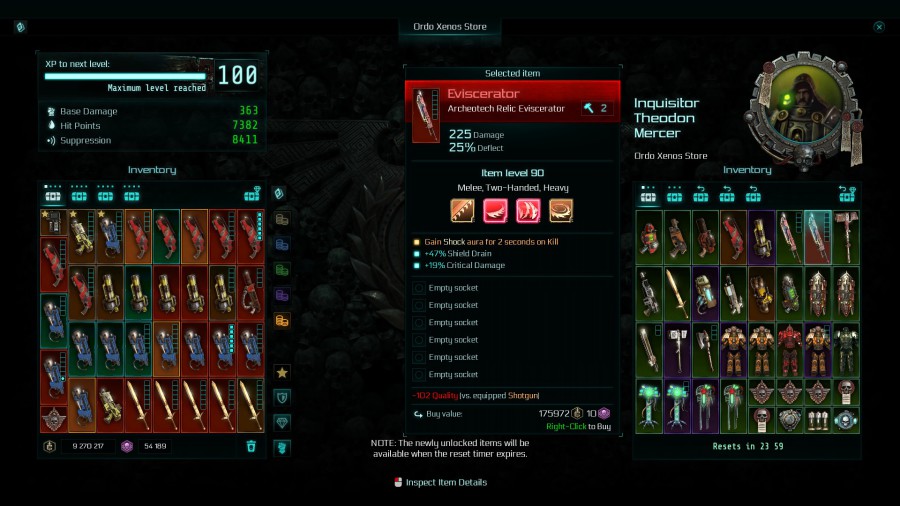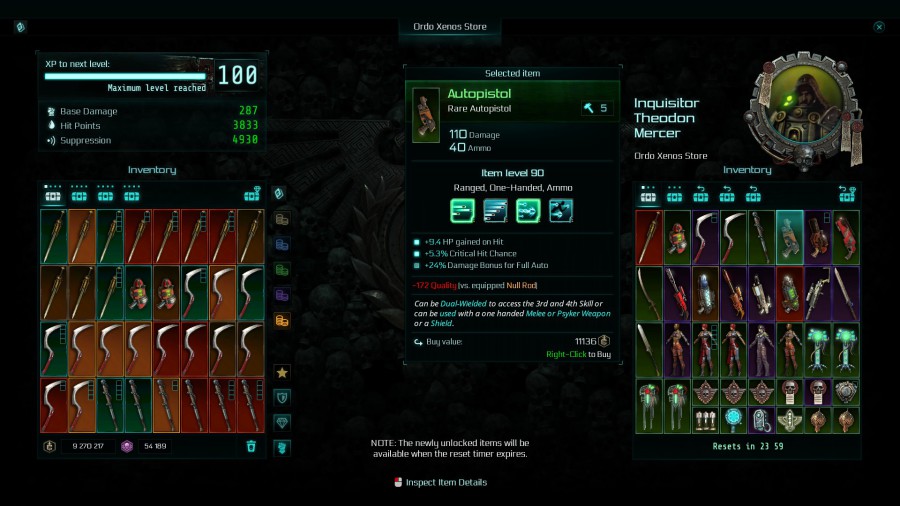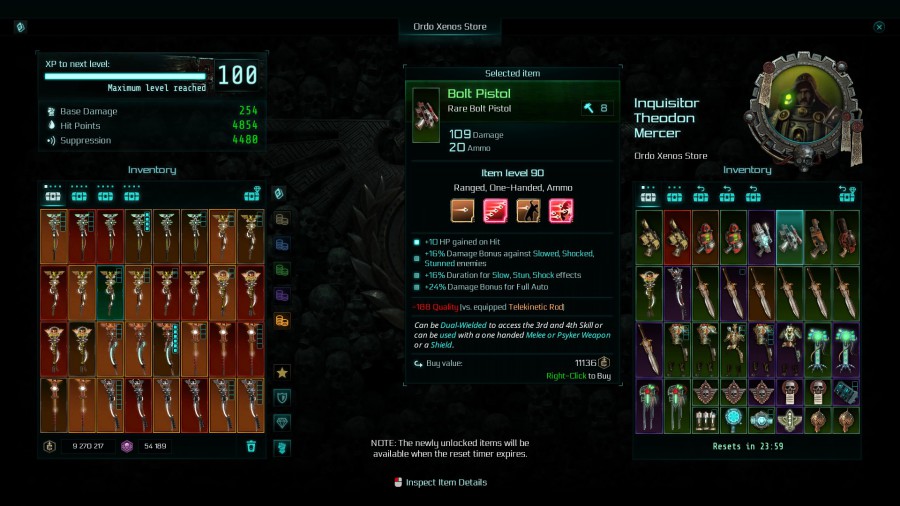 Completely broken Relics/Archeotech Items with 3 total Enchants
Or Green Items with Archeotech Relic enhanced Skills.
Next: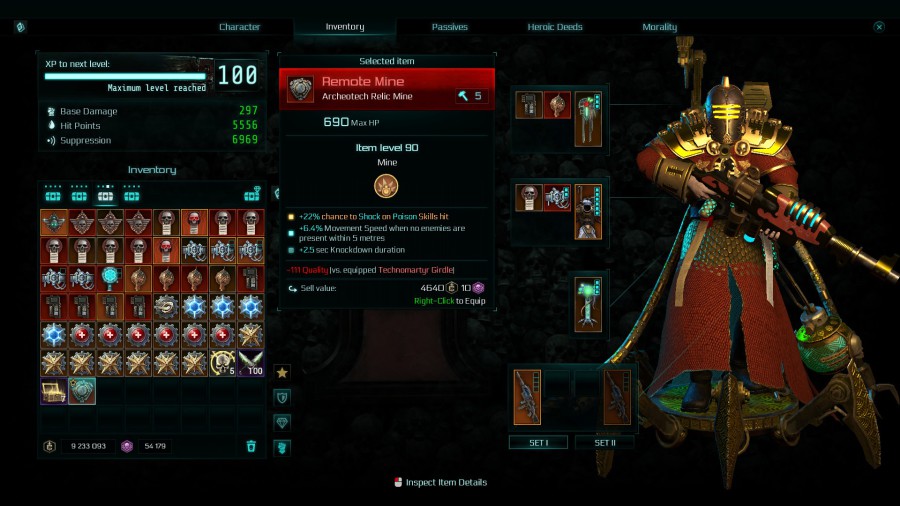 Outside of the Ordos shop, item drops are also broken, with 3 Enchants. So its not an Ordos shop exclusive problem.
Next:
since i cant upload video here, screenshots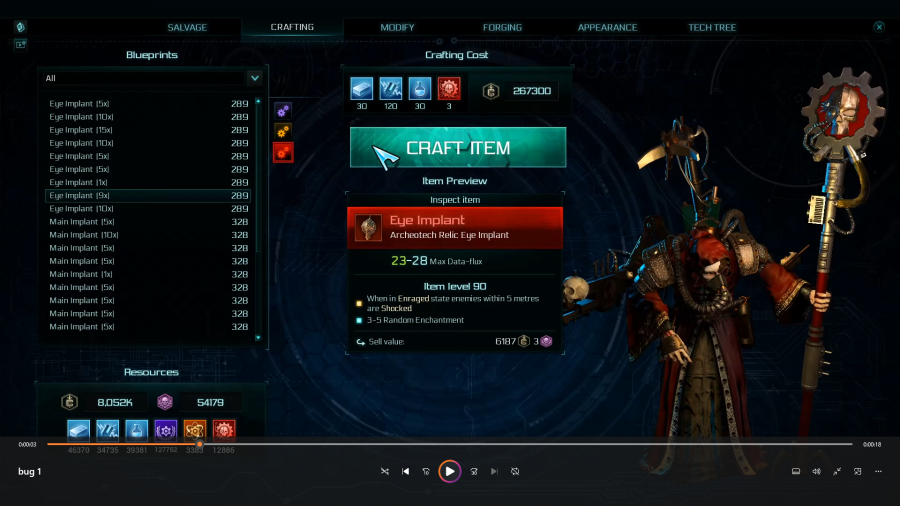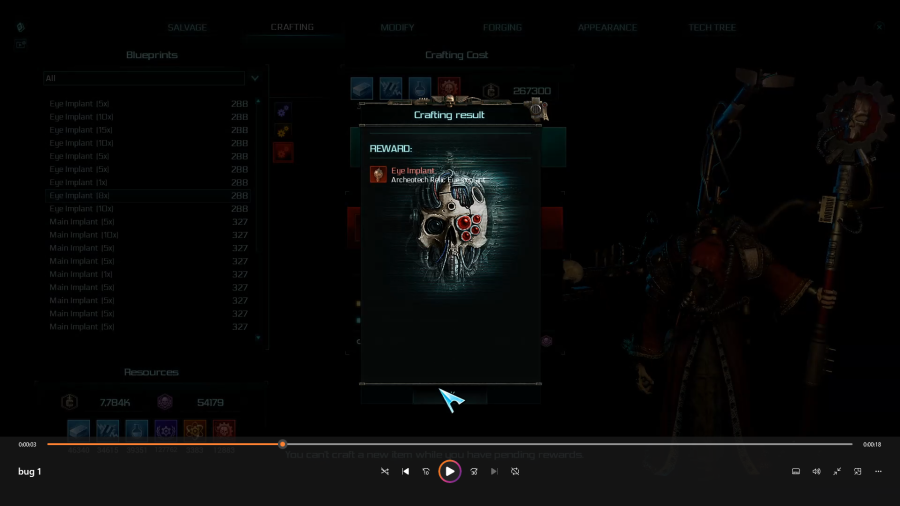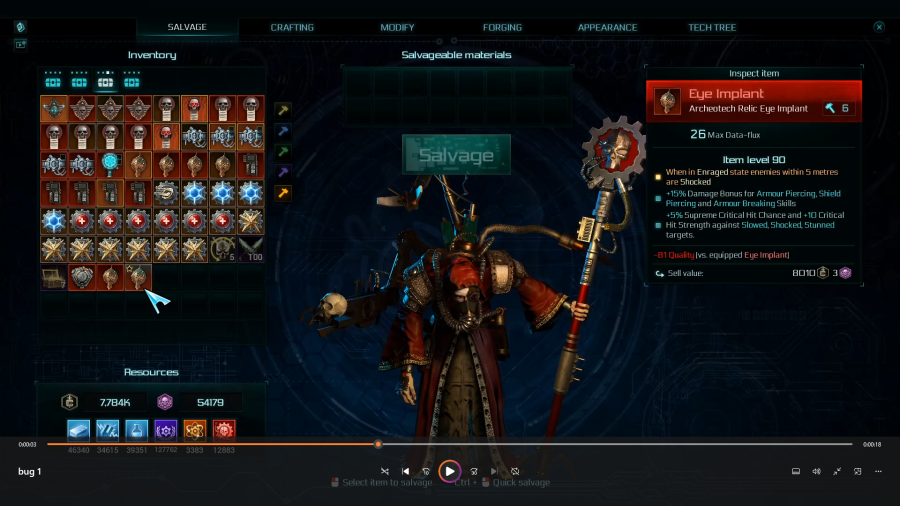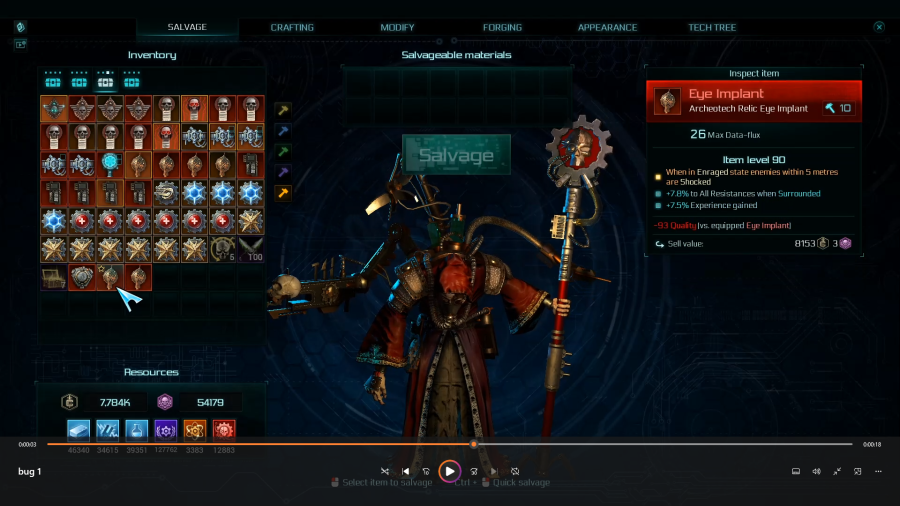 Persistent crafting bug that gives you every time a broken 3 Enchant Item. Which wastes tons of currency and Blueprints...
Really hoping someone at Neocore can see it this time.