We already detailed news about the new season titled Rising Eclipse that's coming to King Arthur: Knight's Tale this December with a Sidhe theme. Aside from new missions and mechanics (like Rifts), this season also comes with a new Patch 2.0 that overhauls the base game.
One of these permanent additions to the game is the Artificer's Workshop which you will be able to use even outside of seasonal content.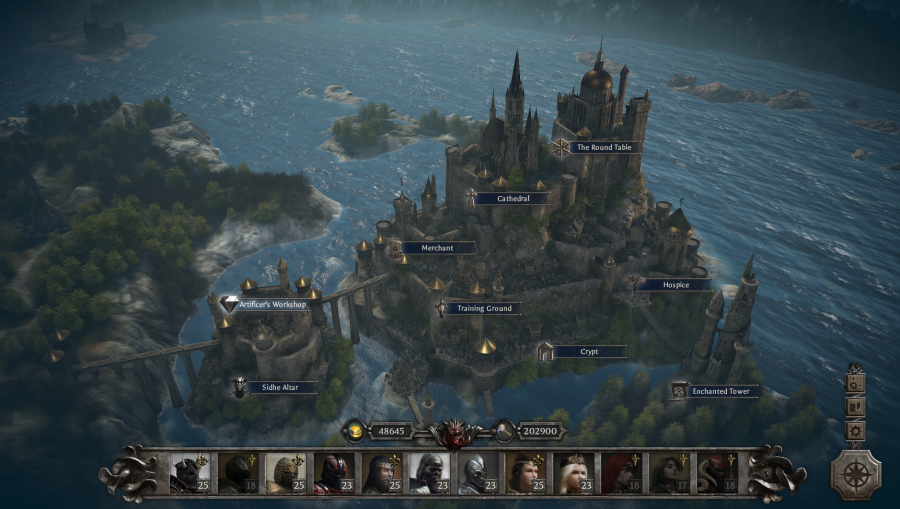 After building up the Hospice, you will be able to unlock the Artificer's Workshop. This building's function is simple but useful: here you can enhance your items or gain new ones. To do so, you will need various crystals that you can find on missions in three different rarity categories. You will use these in the the Artificer's Workshop to either modify or enhance an item.
With modification, the item you offer will be transformed to a new random piece of equipment, but only within that category (so for example, a one-handed sword will be replaced by another one-handed sword). This is a lengthy process, and you will need to go on another mission until your new item is ready. You can either modify the tier or the rarity of the offered item by applying the corresponding crystals.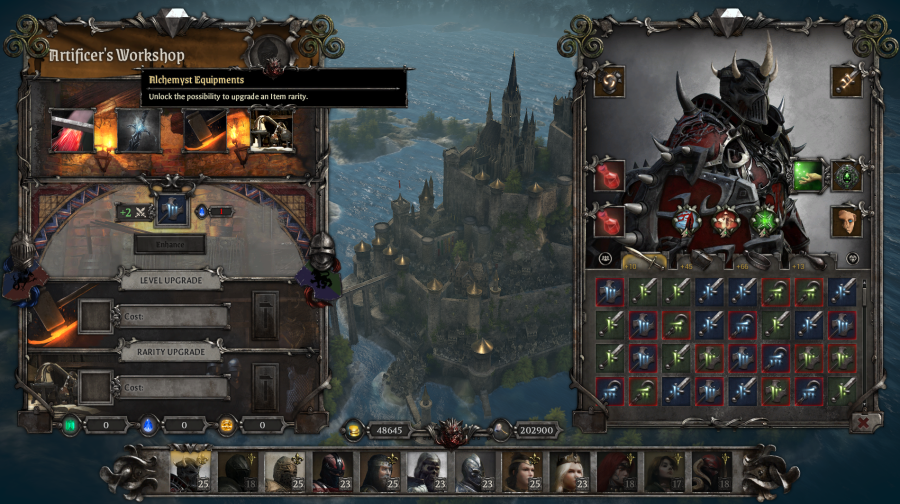 Enhancing an item happens instantly, but it will also cost some gold. By doing so, the stats of the item will improve with an increment, and the item will not be replaced by a new one. You will get a visual feedback on this empowered status to know which items you have improved previously.
At its default state, the Artificer's Workshop will only accept one item per turn, so make sure to be smart about it. However, the building can be upgraded to offer you more slots and options as you progress in the game.

Patch 2.0 and the free seasonal update Rising Eclipse are coming on December 2, 2023 to the PC version of King Arthur: Knight's Tale. Previous season will be accessible from a menu. Also look forward to our announcements of the console versions and the next expansion.
This post was edited
62 days ago
by
Tender