We have received overwhelming feedback after our previous Content Update, so we have decided to revamp the leveling system of Martyr in its entirety, as per our previous open letter.
The previous dual leveling system stays, but everything else was changed more or less - namely, the overall pace, the limits, and the core elements of leveling.
So, we still have Account Levels and Inqusitorial Ranks. The latter is responsible for loot balance, as items are dropped tuned to your Inquisitorial Rank, allowing for dynamic leveling.
Account levels are responsible for gaining passive skill points, allowing to improve all of our characters through the passive skill tree - this is a longer term development, independent from your character, as it gives players account wide progress.
Previously, you could only boost your account level through pure mission farming, as Story/Tarot missions did not give any significant rewards, which caused the two leveling systems to drift apart from each other. This was only changed slightly in 0.7, but the change is important as Story and Tarot missions now give more Account Level XP:
Normal random missions will continue to provide a good amount of account XP
Story missions now provide much more significant amounts of account XP as well
Tarot missions now provide much more significant amounts of account XP as well
To get down to the details, this means that for every successful mission, players gain:
Base values
Small map: 800 xp
Medium map: 1200 xp
Large map: 1600 xp
Modifiers
Difficulty multiplier: ±0.25% per Power Rating point
Account Level Modifier = (Mission power rating - (75+Account Level * 25))/100
Modifier if base value < 0: x 1.5Account level modifier
Modifier if base value > 0: x 1.2Account level modifier
Examples:
-500: 13%
-300: 30%
-100: 67%
+100: 120%
+300: 173%
+500: 249%
The amount of monsters killed in a mission now counts. Every mission type has a set percentage that players get via completing the mission, the rest of the XP is given depending on how many monsters were killed.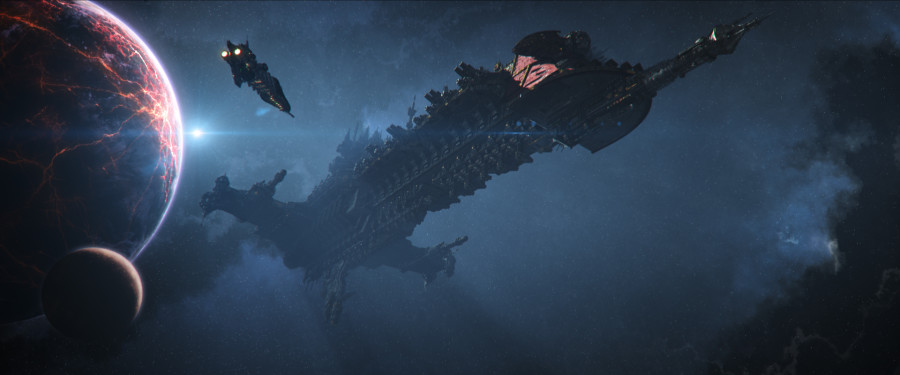 Inquisitorial Rank (=Character bound leveling system) had its roots in story missions and tarot missions previously, while random missions on the Starmap did not contribute much to it. Tarot missions required Fate, which could be gained from daily quests, which limited the farmability of Fate as random missions rewarded very low amounts of Fate points. Here is where the biggest changes were made.
Fate is now less important in regards to leveling, and we wanted to make it easier to farm Fate, as this is what overwhelming player feedback communicated to us. Therefore we ditched the daily quest system altogether that served as the core of the old limited Fate farming system.
The Campaign story was always meant to be told via Investigation missions. This grew into a standalone subsystem over time, so we have decided to include side-story elements tied to subsectors, and these new side-story missions will now replace the daily quests as the bonus source for Inquisitorial Rank XP.
The main sources for Rank XP are the Campaign and the Subsector Story Investigation missions along with Tarot missions. Fate Points remain, but players can now farm it faster and more efficiently. Random Starmap Missions will now provide a lot more Fate:
Base value was increased by 400%
Increased the bonus per Rank points as well
Additionally, Fate can be gained from weekly Glory chart placements, System Influence, and selling high-tier items. Tarot mission costs remained the same.
Rank XP:
Per story mission: Varies
Per Investigation: Varies
Per Tarot mission: ~100
Fate:
For every mission: 8 + Difficulty modifier (+1 for every 50 Power Level)
Map Size also matters - Medium maps have an 1.5x multiplier, while Large maps have a 2x multiplier.
For Investigations: Varies
Weekly Glory:
100 Glory: +100 Fate
400 Glory: +200 Fate
System Influence
50 + 2*100 + 200 + 500 = 950
Lvl 1: 50, 2: 100, 3: 200, 4: 300, 5: 500
Tarot: 5-20
Items
TL;DR: Account XP and Rank XP are now gained more synchronously and leveling became more dynamic. Fate can now be farmed easier and serves less importance in leveling than before.
Also, the numbers and percentages in this post are subject to change, and they probably will change in future updates.
This post was modified
5 years 271 days ago
by
Morzan