Last week, the Inquisition took another step forward in the Caligari sector, introducing a new class of Inquisitors to fight the corruption of Chaos.
She's quite the opposite of the heavy Crusader, but despite her unusual tools and methods, don't ever question her faith in the Emperor.

Viktor, our Lead Narrative Designer shares some insights about her:
"Inquisitors come from different backgrounds and they all have different approaches to their common cause. Our second character in Inquisitor – Martyr gives players the chance to try something different and experiment with a class that employs very different tactics compared to the slow, but relentless force displayed by the Crusader Inquisitor.
Let's take a closer look at the background of the Assassin Inquisitor. The most important details about her past is that before joining the ranks of the Inquisition, she served the Imperium of Man as a Death Cult Assassin. Death Cult Assassins are specialists of deceit, stealth and sniper skills, similarly to most of their brethren from other temples of the Officio Assassinorum, but they express their worship through death. Death Cults can be found on many Imperial worlds, paying their tithe to the Emperor with the annihilation of heretics, traitors and other enemies of Mankind, and their methods and beliefs can sometimes seem profoundly strange for those who are allowed to witness a Death Cult Assassin in action and live to tell the tale.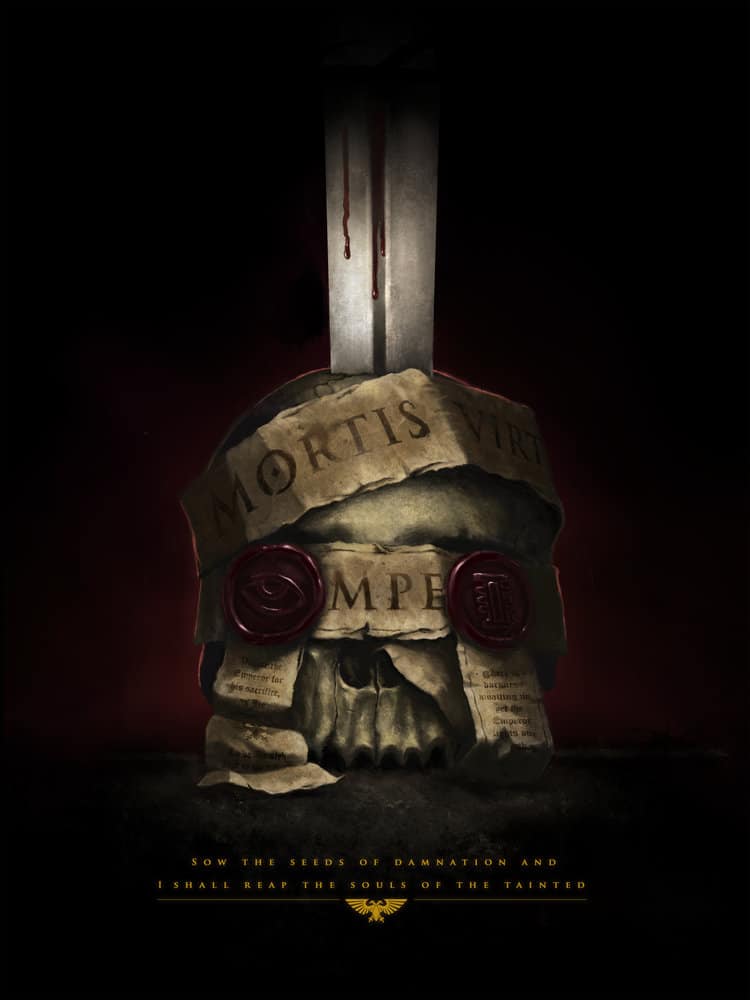 The Inquisition, just like every major organisation in the Imperial hierarchy, employs Assassins from time to time to eliminate certain threats discreetly. This particular assassin served the Holy Ordos so efficiently that she became a candidate for becoming something substantially more: a powerful agent herself. First she became a constant member of an Inquisitorial retinue, following an agent through the Caligari Sector, gradually immersing herself in the Inquisitorial way of life, until her superiors decided to allow her move higher in the hierarchy. He followed her Inquisitor as an Interrogator until she was deemed worthy to the ascension to the ranks and received her Rosette.
Now she's a full-fledged Inquisitor, but she has never strayed away from her traditional training as an Assassin, still sticking to her traditional weapons and relying on the techniques acquired during her training. Her way of solving assignments will more likely reflect the attitude employed by most Assassins throughout the Imperium rather than the traditional methods removing key targets first, swiftly sneaking through enemy lines or eliminating threats from afar."

So, long-time Inquisitors... do you like the new Assassin Inquisitor? Share your stories and feedback!