Inquisitors!
Here's our brand new Roadmap, detailing every change in the next few months, with an estimated release schedule. This is now our current outline: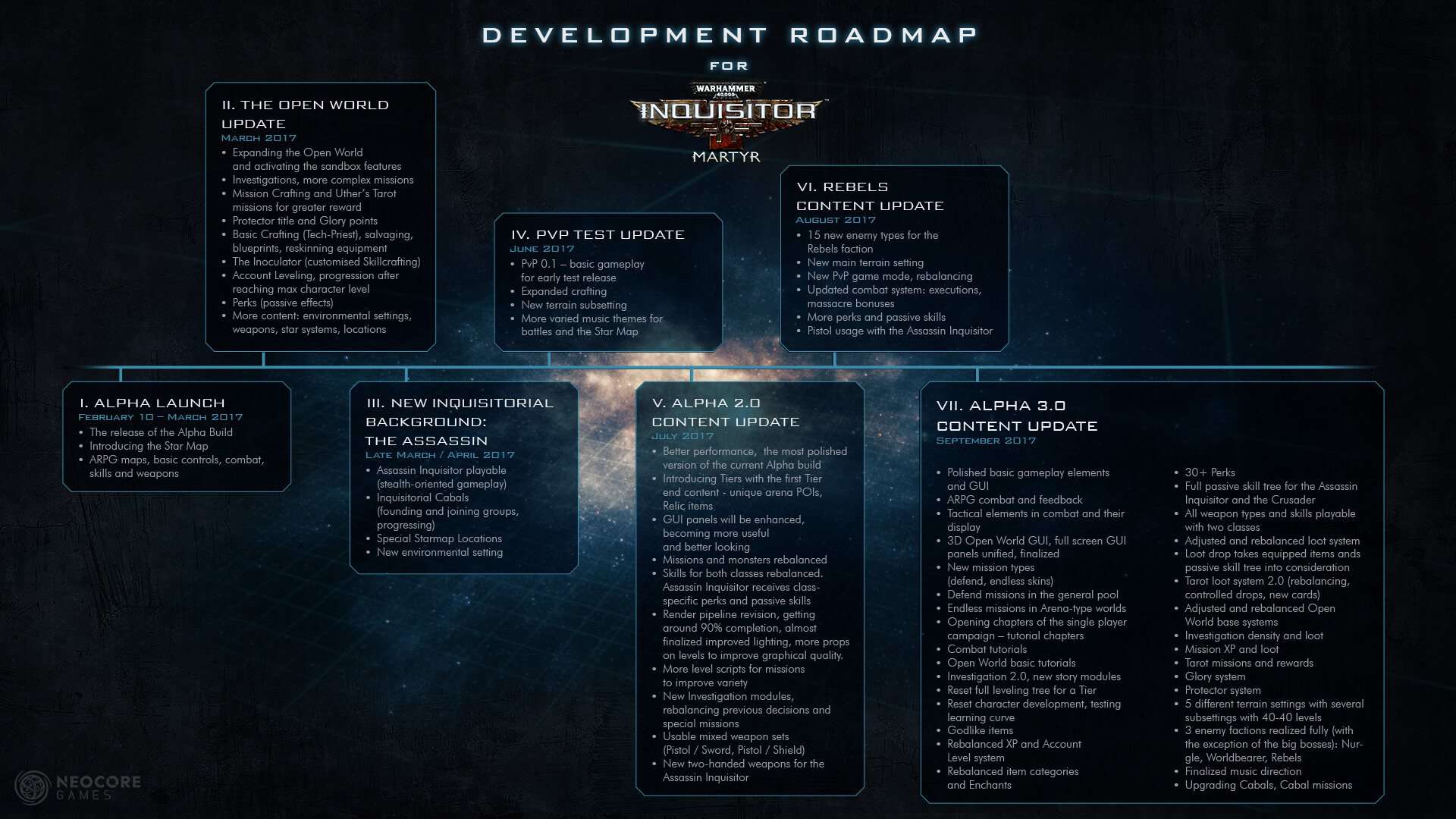 For the individual next few Milestones, we have larger pictures.
As you can see, we're experimenting with a PvP mode, we'll see how it goes: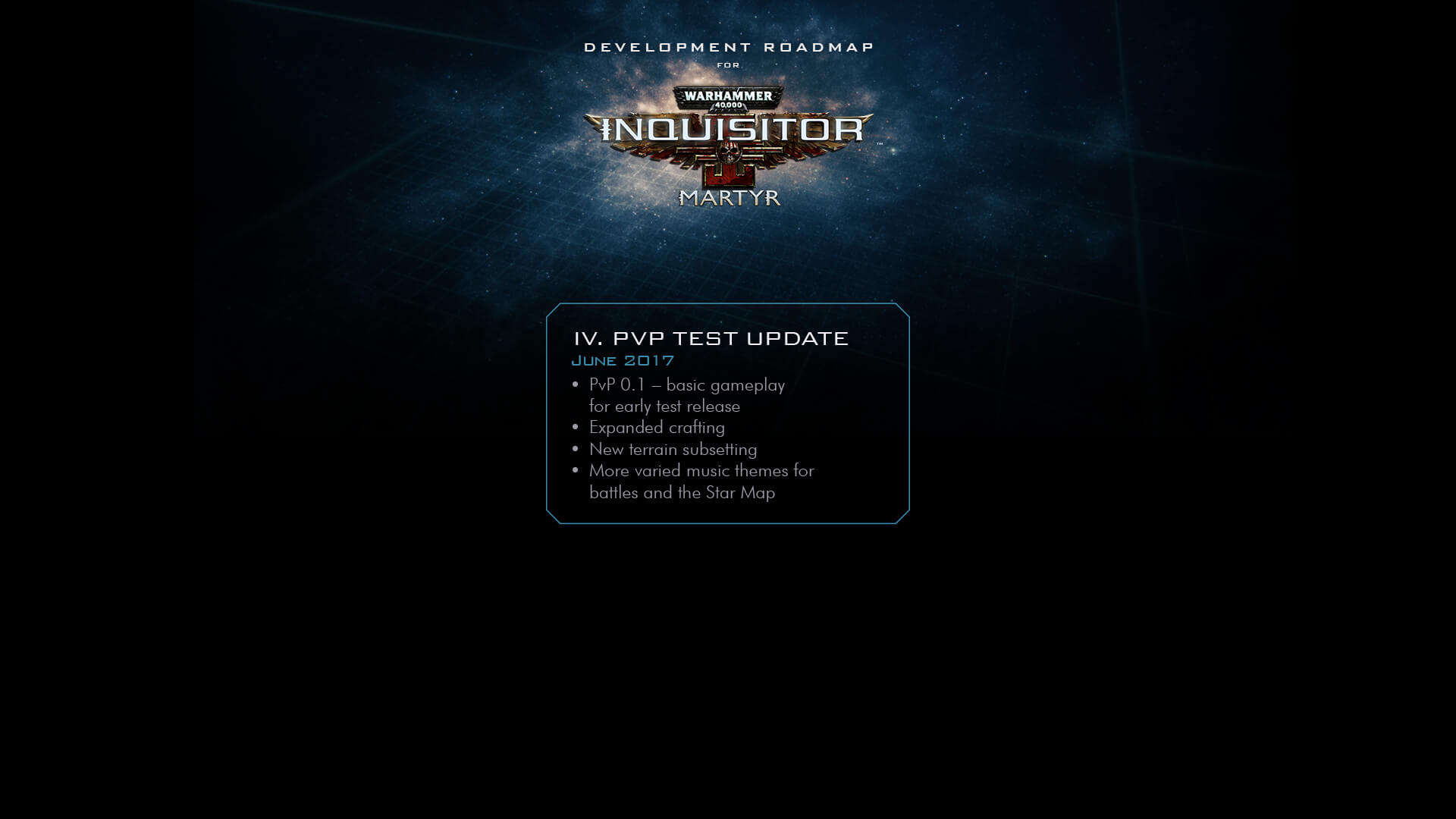 Later, we'll introduce Alpha 2.0 which should bring major improvements: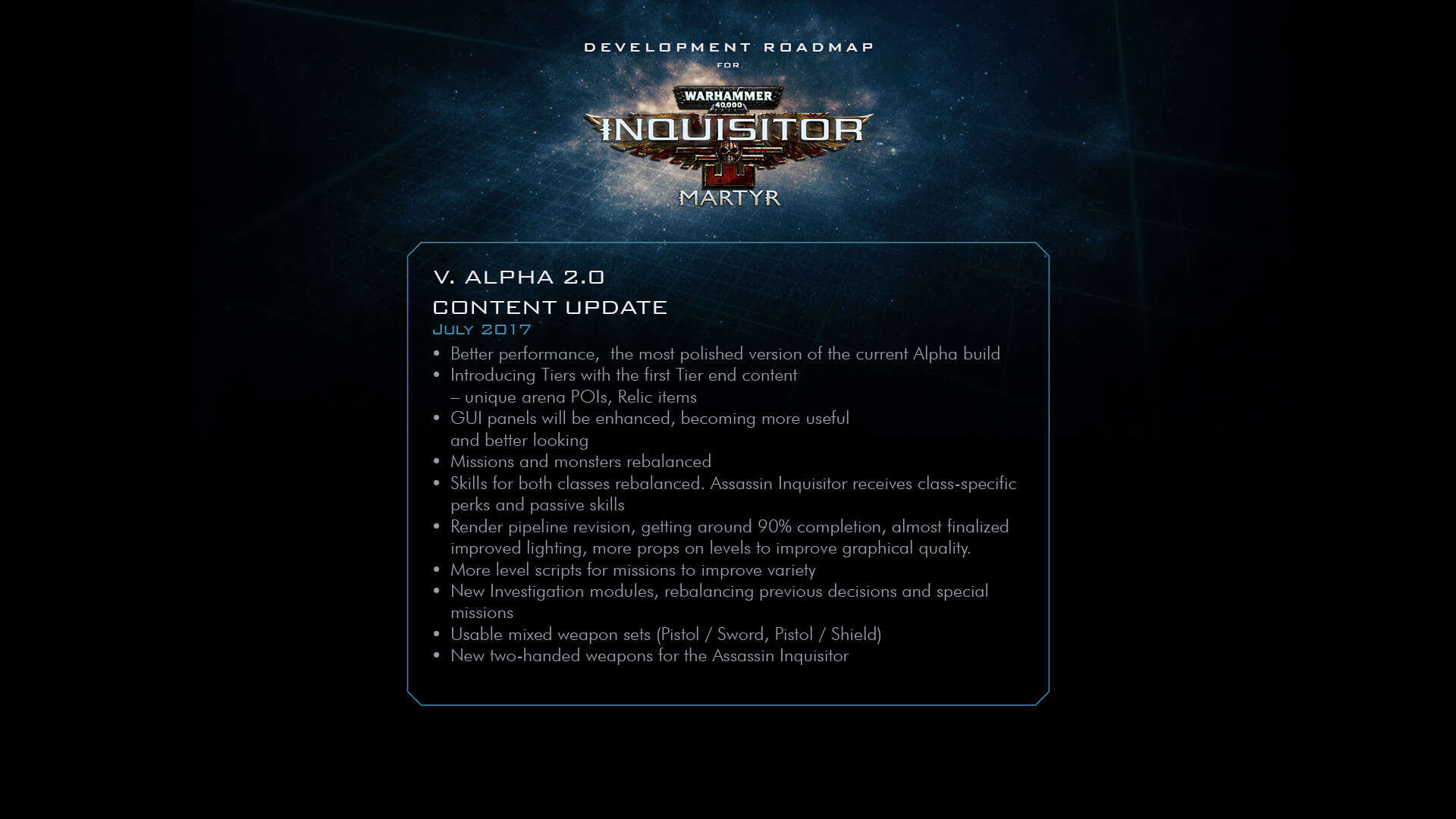 A new faction will make an introduction: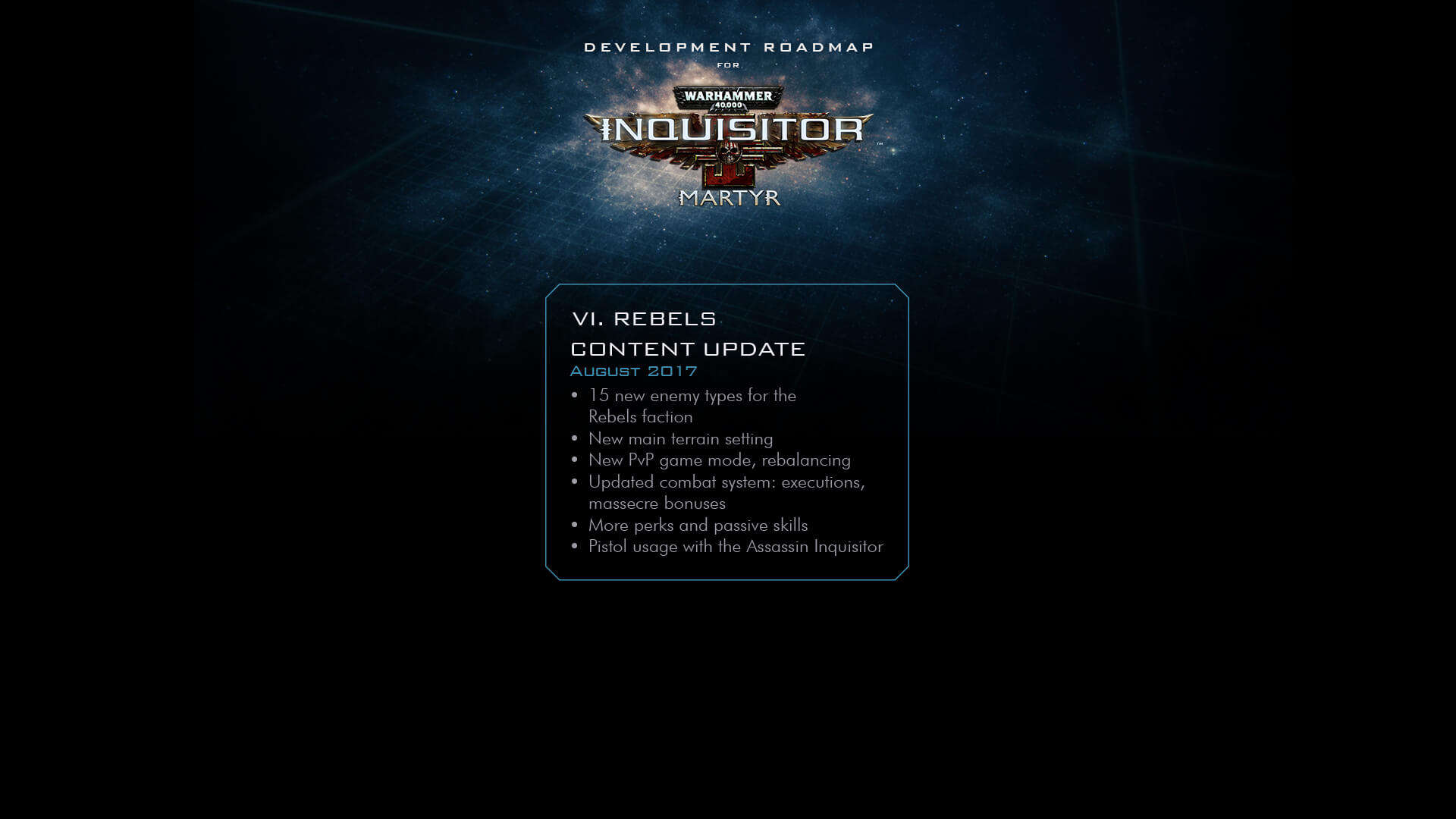 And even more improvements and new gameplay features before we move forward from the Alpha build: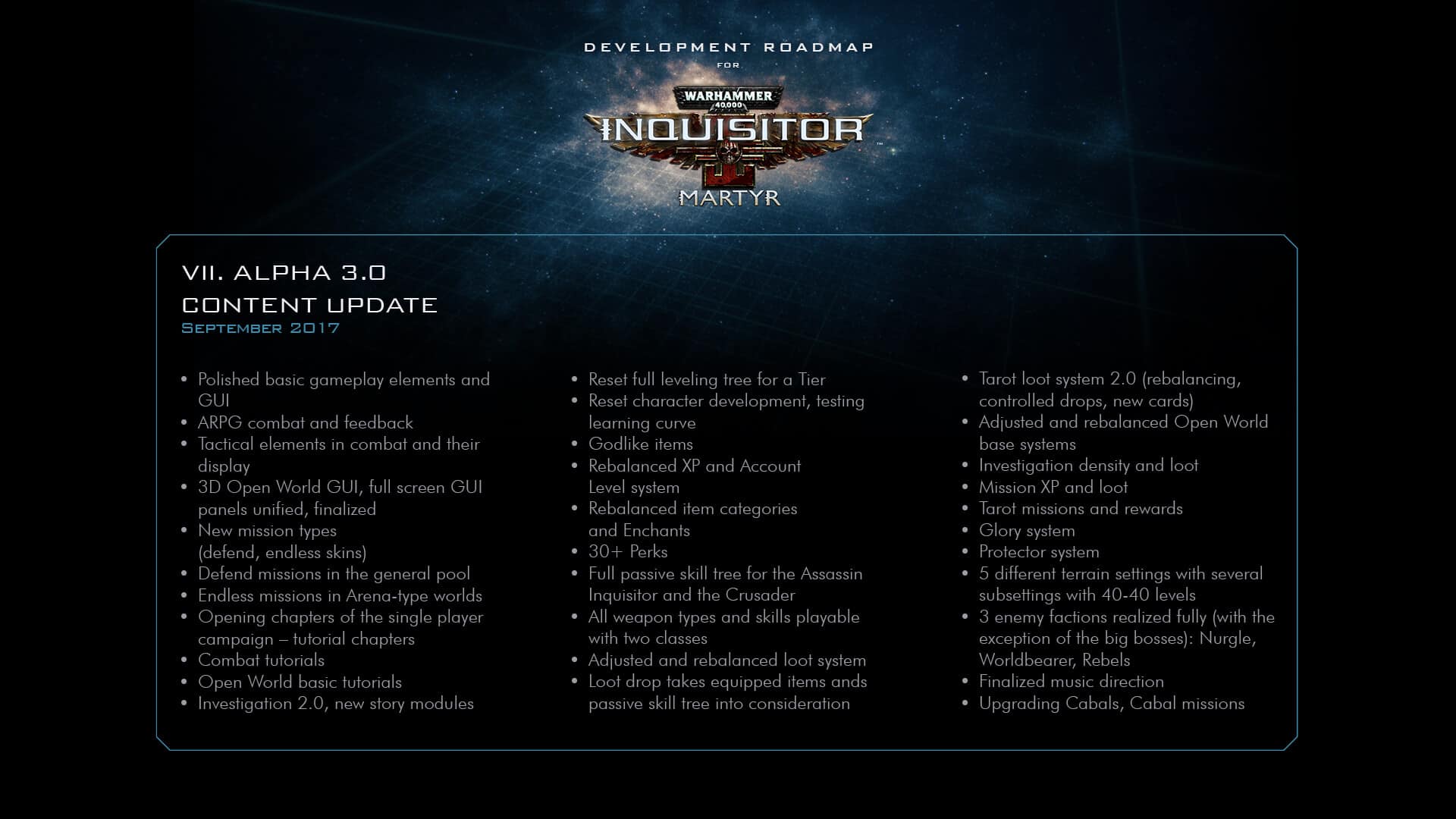 If you missed our livestream yesterday, make sure to watch it, but we'll also planning to have a detailed explanation for the individual bulletpoints in text format as well.
Also, we want to thank you for your support and feedback, it's a great help bringing our vision to completion, with clear goals and determination!
Tell us what you think!
This post was edited
6 years 101 days ago
by
Morzan