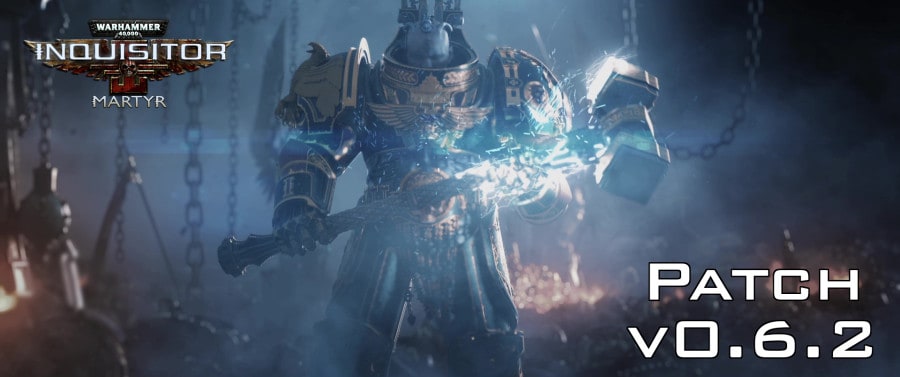 Updates to W40K: Inquisitor - Martyr have been released. The updates will be applied automatically when your Steam client (in on-line mode) is restarted. It is also recommended to delete any launch parameters you previously had (you can re-add them if they help again, but it is safer to assume everything works best without them). Please also note that the backend server might take up to 30 minutes to transfer to the newest update, during which time login will not be possible.
Bit late patchlog, sorry. Update went live last night.
New Misc
The Dedicated Server now sends crash reports
Fixed Bugs
Fixed a bug where the Dedicated Server hanged on launch
Fixed numerous chest placements and miscellaneous issues on mission maps
The Rebel Commanders now have a couple new effects and Suppression
Fixed an issue with the Glory Reward process
Increased the minimum mission numbers per star system to offer more variability
Fixed a missing string for the "perks locked message"
Perks were available at level 20 - this was a bug for now, and was fixed.

Perk availablity will be redesigned soon to fit the Early Access level ranges

Fixed wrong strings for "Ability Points" - They were meant to be Attribute points.
Fixed a Crash occurring with Reflect/Absorb mechanisms in the game
Fixed a co-op issue where players in a Party got random additional party members
Fixed an issue with the co-op matchmaking where players did not receive Account XP
More updates will follow - thanks for your support and patience.
This post was modified
5 years 262 days ago
by
Morzan