Hi some points of interest,
1st Day
- cant write in chat if the forge window is opened.
That would be very useful if you want to compare attributes in chat or complex names you can not remember
- we have full 20 members in the cabal but i see just the first page?
I maybe found the source of the "knockback but i dont die" bug (edit: saw that the problem is already found)
i use a crusader with power axe and a shield and
i use the perk "Eternal Warrior", i believe thats the problem
in the picture u see that my healthpoints never go down to zero(perk,health jumps between 1 and 10 hp), but no enemy is near so i can not knockback enemys
but the 2 Plaque Marines knock me instant down, so i cant move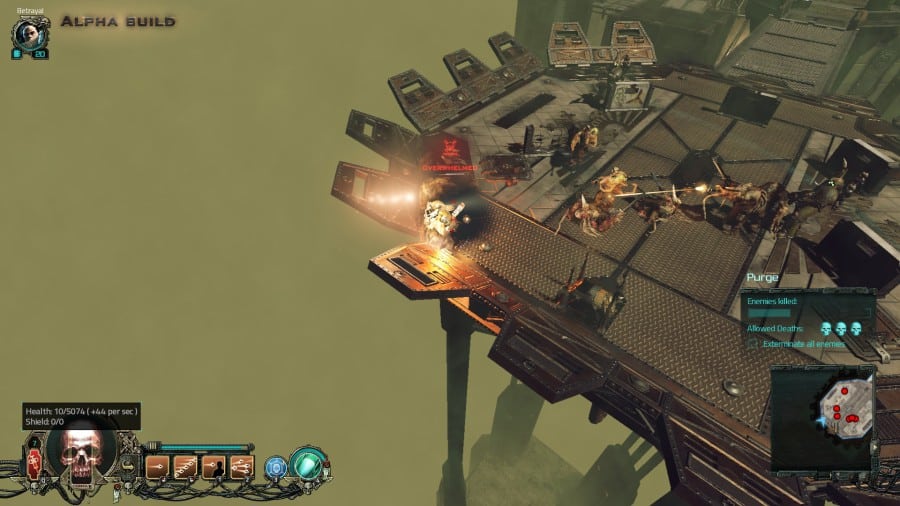 the Granade Launcher is a really OP gun please change that, i die so often in close combat.
I prefer the close combat, miss power fist, chain fist, unfortunately, the chainswords are much too weak
2nd Day
1. name bug!!! shows the real filename ;)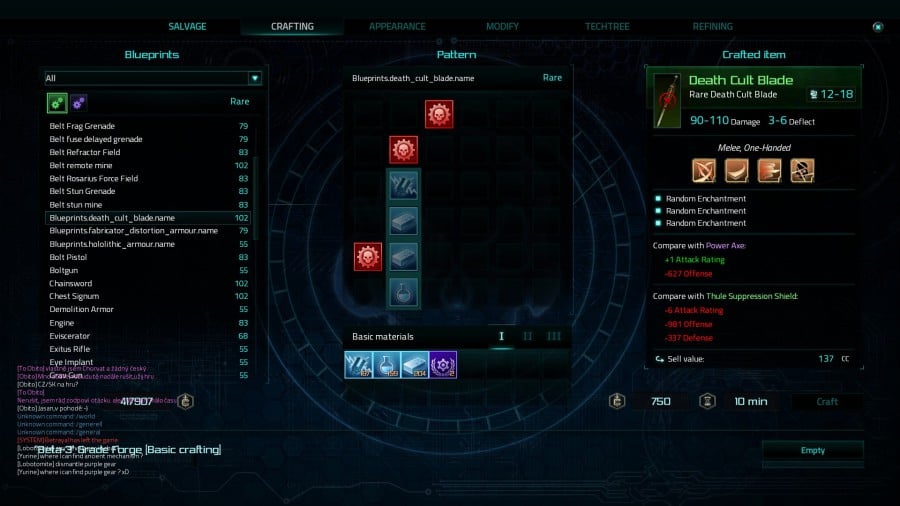 2.1. my char have a health reg 127/sec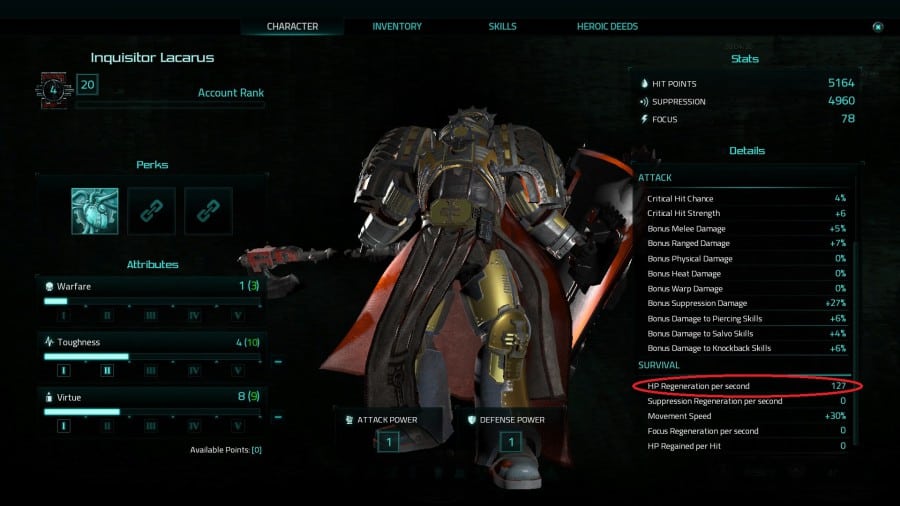 2.2. but ingame i have just the half regeneration?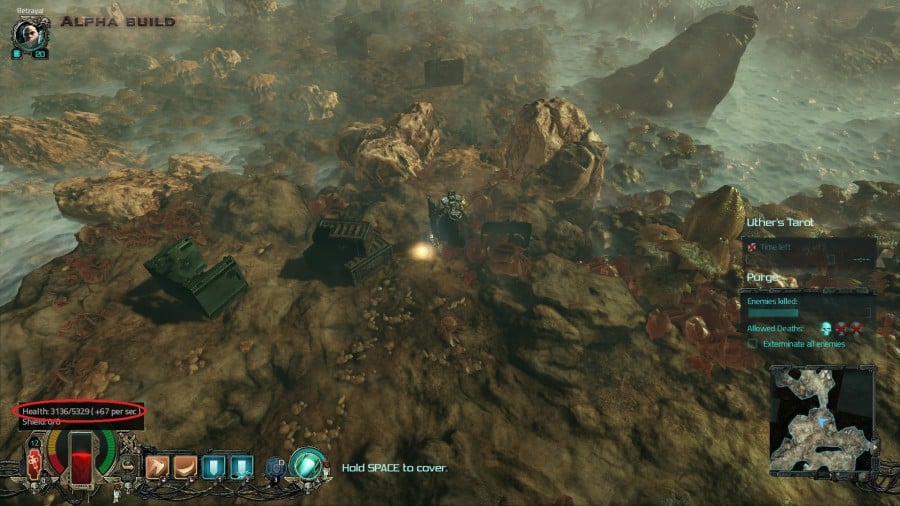 or just full regeneration in cover?
This post was edited
6 years 203 days ago
by
Betrayal