Fellow Inquisitors,
we know that most of you are wondering about what had happened to the content update we promised to deliver in November. Unfortunately we're running rather late and what is more unfortunate, we don't really have any particularly good news to share with you now, either. And we don't have excuses. Not any good ones, at least. We have miscalculated the scope of the work we began in October.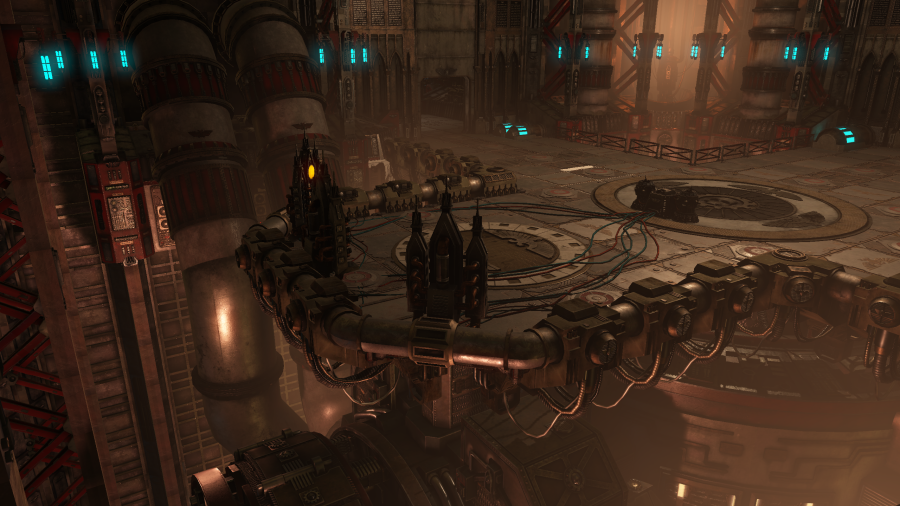 We are working relentlessly and trying to catch up, but the truth is that we started three huge developments simultaneously and we won't be able to finish them in time. Even though each of these developments is about 80% complete, we wouldn't feel comfortable releasing the alpha version of the patch, because we still have to fix a lot of bugs and fine-tune the gameplay to be enjoyable.
We know this sounds like a lame excuse, but it's true. Still , we're more than a month late and you deserve more than that.
So this is what we can promise you:
The next content update for Warhammer 40,000: Inquisitor - Martyr will be released on January 10.
Seriously – we'll release this patch even if the whole company has to spend Christmas and New Year's Eve in the office.
Some words about what you can expect in the future and an explanation for the delay:
First of all, a new and unique class called the Psyker is coming. Compared to the Assassin and the Crusader, the Psyker's abilities aren't completely fixed and tied to weapons, since he's using his Psychic Masteries and all kinds of flexible Psychic powers that come with the Warp Heat system - as a special source - and Warp Anomalies. Both are new solutions compared to our current game mechanics and required a lot of work both in game code and in design setup.
During building the first two chapters of the campaign we realized that the complex story we'd like to tell in the game requires even more sophisticated storytelling devices, so we've completely rebuilt the mission system and the journal, introduced a new system for gathering and assessing clues you'll find during the campaign and built a more consistent interface to support the new system. With this, we are now able to tell the story (not just the campaign story, but each and every major story you can investigate in the Caligari Sector) as we have been planning all along, as a series of Inquisitorial Grand Investigations. To make the first two chapters work, we had to create two entirely new terrain settings. This means that while we are working on the Psyker, we have the first two campaign chapters coming, the Grand Investigation system and two new terrain types (voidship interiors and an Imperial Industrial setting). Not to mention that the story campaign works better with a proper intro and additional cutscenes. If you check the shots we've put up from the intro, you'll see that our artists were quite busy lately.
Furthermore we have promised a thoroughly redesigned progression system and the termination of the daily quests. We have planned this for a while, and during the rethinking of the Grand Investigations system we finally decided to fully integrate them into the game, even if it will take more work than originally planned.
We've got rid of the pre-generated daily quests and placed standalone Grand Investigations into the first subsector: these are all chains of connected missions that follow plotlines with no ties to the main campaign, but offer similarly complex and truly WH40K stories and they also help with the character progression through the first few star systems. While we were at it, we decided to open a test Season and put an endgame layer at the point when characters have fully explored the Tenebra Subsector: we have collected all the Grand Investigations which impact character progression and used them to build a significant new storyline that will focus on a catastrophic Chaos incursion into the Caligari Sector, featuring several Chaos Space Marine chapters and threatening several star systems at once. These missions will tie into the events of the test Season: at the end of the Season the subsector endgame layer will be availableand we'll introduce the Lacaon Warzone.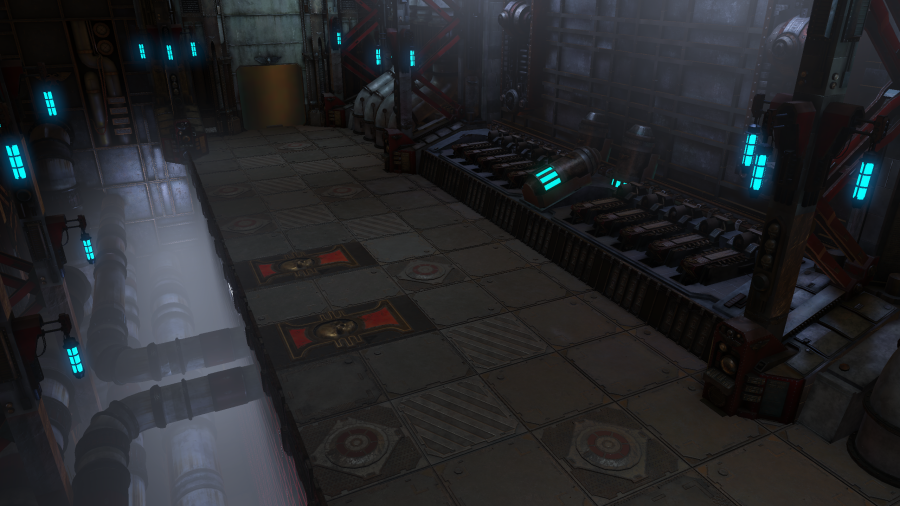 As this is a huge endeavor, we are planning to implement the reworked Grand Investigations with placeholder units and missions. The test Season will run for a few weeks, then we will implement an alpha state global event. This will open up most of the Lacaon Warzone gameplay features (with only the big bossfight missing, which we are planning to include in the February patch).
We're deeply sorry for the delay and we would like to apologize for not communicating with you every step of the way. Rest assured, we're working relentlessly: we just simply miscalculated the workload. We wanted all these major content to be in the game in December and now none of them will be there. We really appreciate your patience and we know that you won't be disappointed when we release the update in January.
Zoltán Pozsonyi
Producer
This post was edited
5 years 321 days ago
by
Megapull