First, I equiped my construct with an Endurance Module, then tried to switch the weapon for a Lasgun. It put the Endurance Module instead of the weapon and for now, I've never been able to switch this one weapon.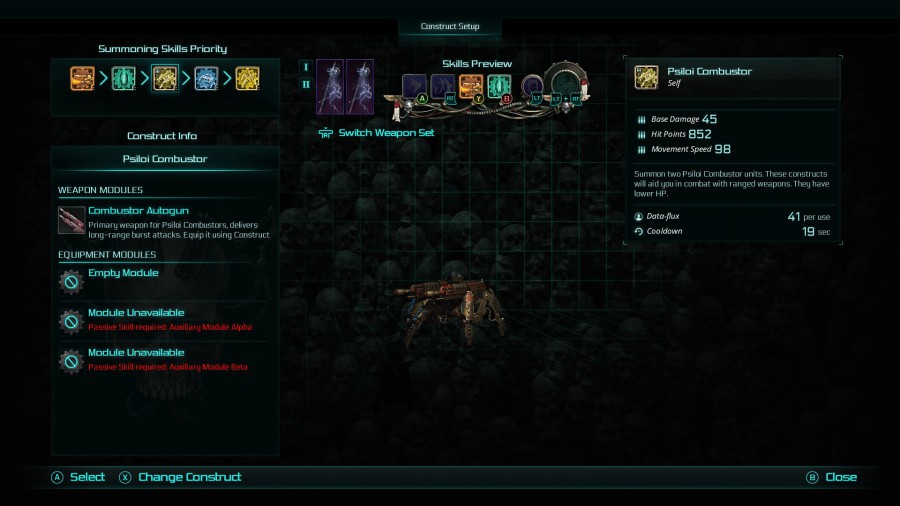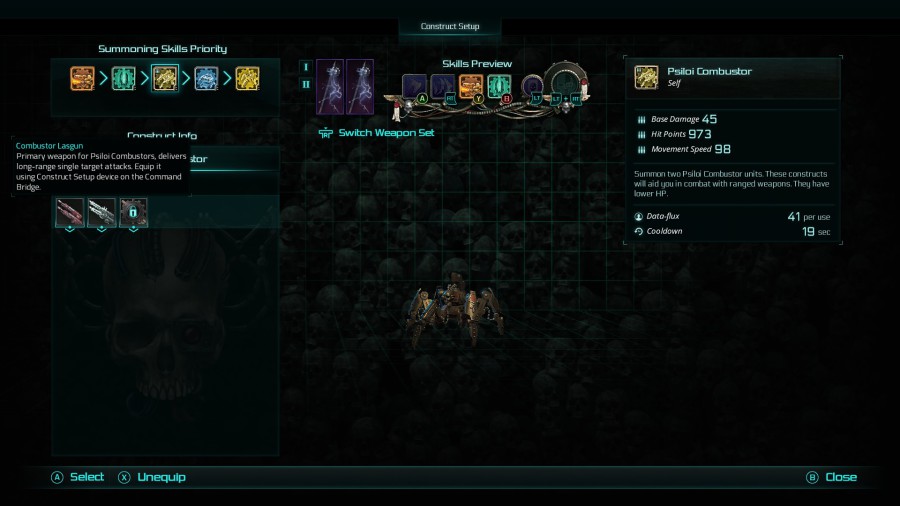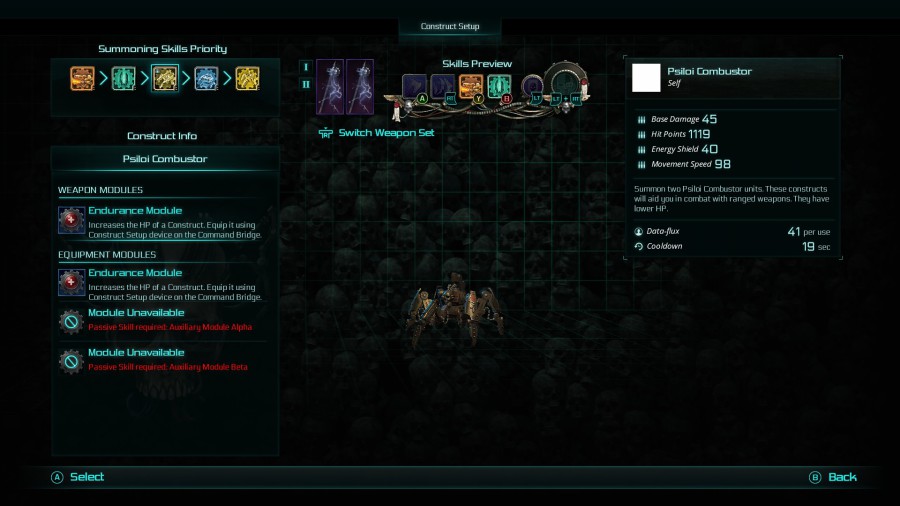 Then I exit this construct sub-menu and got a White Icon on the top left menu: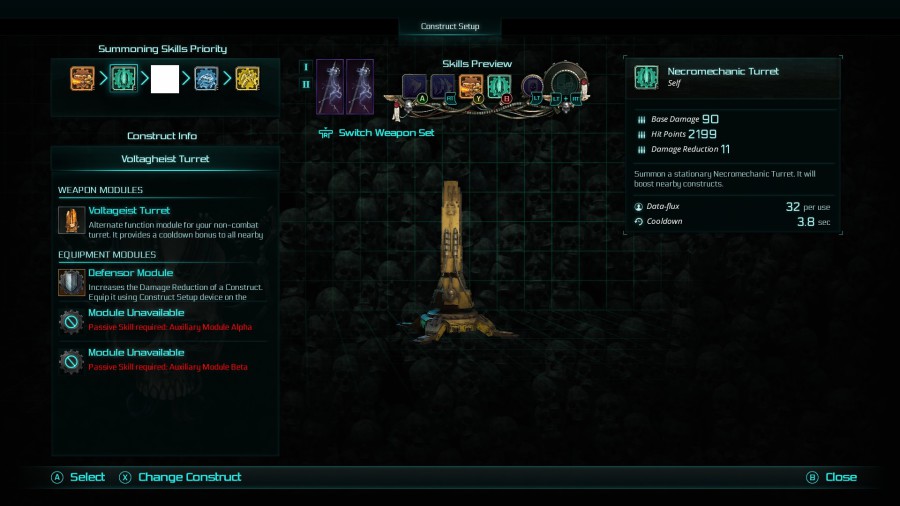 Then I select a Vanguard to change its weapon: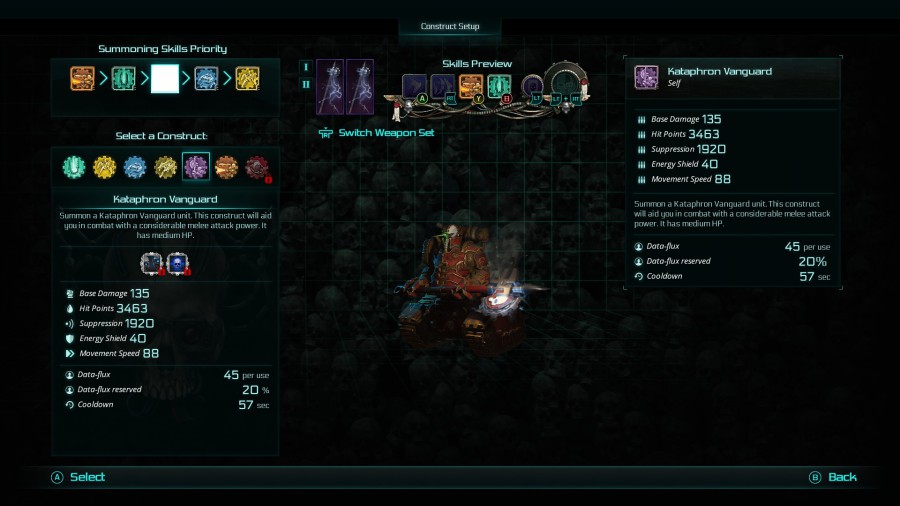 I select the blue one I got ... and nothing... I reopened the menu, to see the weapon was gone and the stats were the exact same: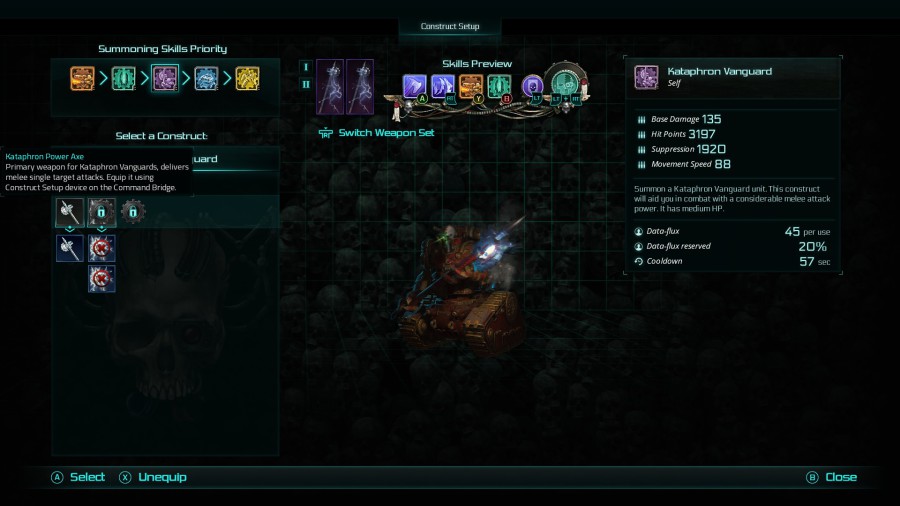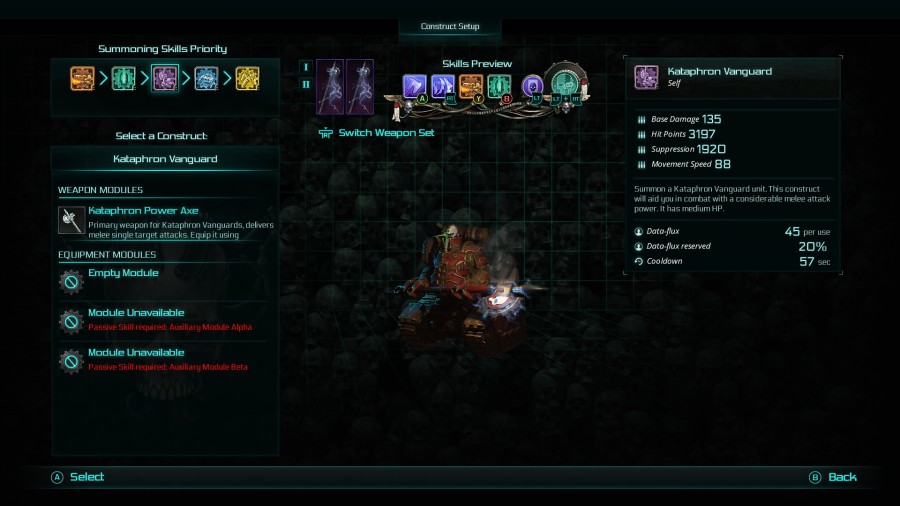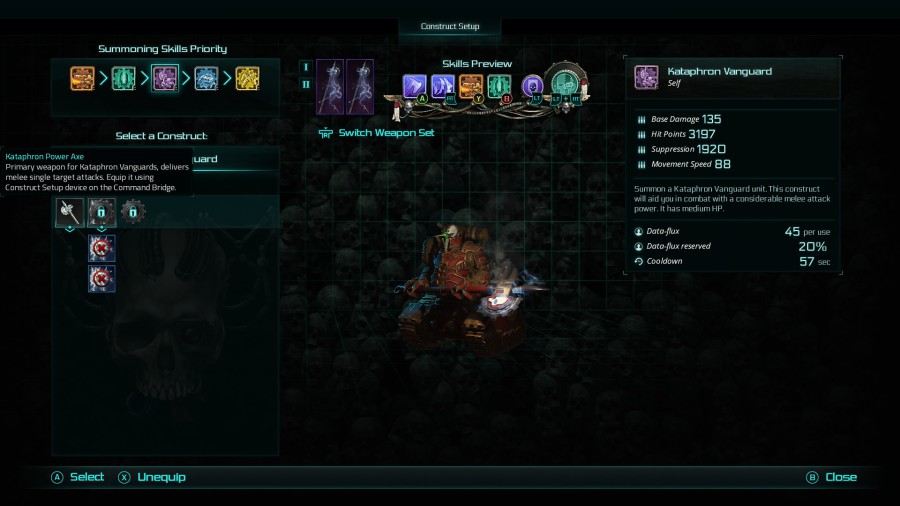 I gave up and selected instead a Combustor... that had now the Vanguard weapon OO: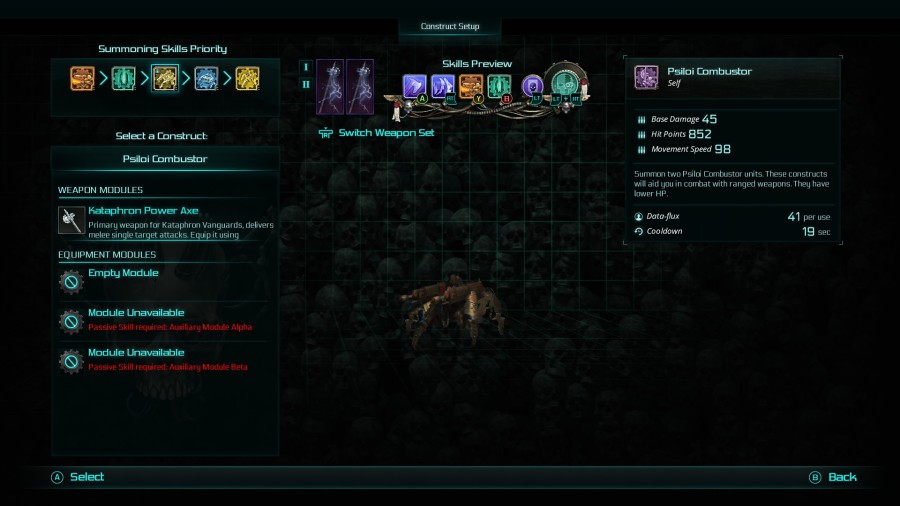 I stopped using the Construct Menu for now, as this is a waste of time trying to set everything fine. I hope everything will be fixed soon but for now, I will avoid using too much my Tech-Adept as I also loose his very good armor when quitting to the Main Menu after using the Construct and making screenshot for this bug report, to select my other character -_- ... but this is another sad story.
The End