The leaves have fallen, the wind blows, but the hat stays. The hunt goes on.
While it's cold out there, Borgovia's weird monsters give you a warm welcome: grab the games from The Incredible Adventures of Van Helsing franchise, including Deathtrap with a big discount in the Steam Autumn Sale. 66%, to be precise, on all titles! Coincidentally, it's on sale on our store as well.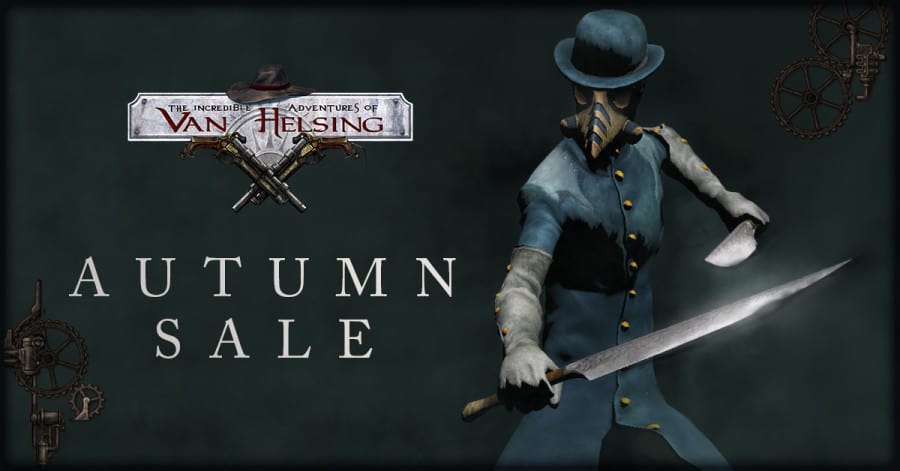 Here are the links to the individual games:
If this is your first time playing these games, we hope you enjoy them, and don't forget: you can always contact us at [email protected] if you experience any issues!