Inquisitors!
New eBooks are available in The Caligari Archivum series! Levels of Corruption (written by Áron Németh) expands the stories and setting seen in Warhammer 40,000: Inquisitor - Prophecy.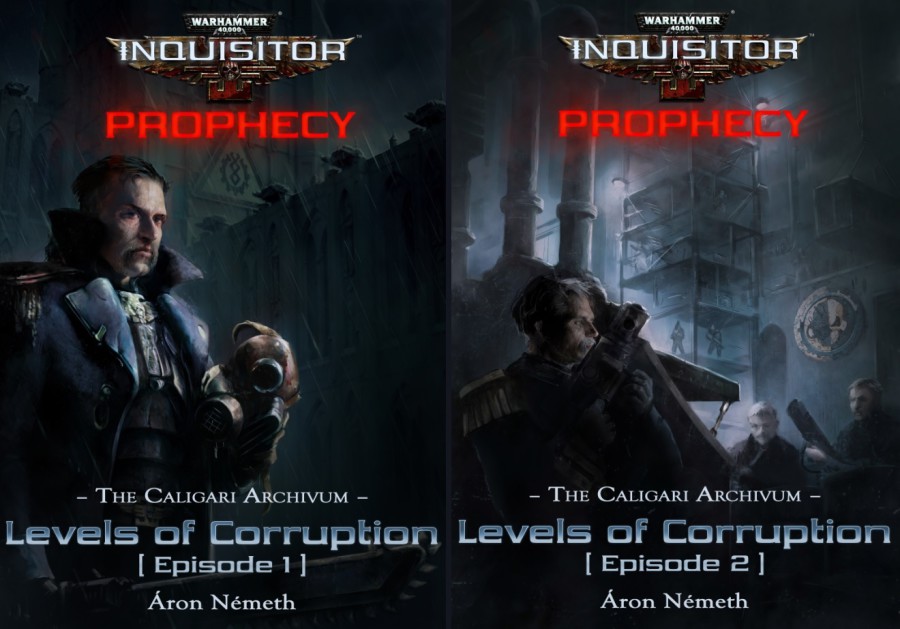 It should have been a straightforward case, but it seldom is, when you are an agent of the Holy Ordos.
Levels of Corruption, a stand-alone novella in two episodes, delves deep into a peculiar investigation of Inquisitor Theodon Mercer –also an extremely prominent character in Warhammer 40,000: Inquisitor –Prophecy and the stalwart protagonist of the novella Above and Beyond – on the recently purged Migolan Primaris, where the vast Hive is still reeling from the aftermath of a vicious Chaos plague. However, as it shortly turns out, there are some deeply troubling sources of infection on that world that cannot be kept at bay by the employment of sacred psalms or environmental suits...
Download it for free here!