Inquisitors!
We're adding a small DLC to the in-game store (PC version), this time an emote called "Heresy".
Now, what is an Inquisitor without the urge, the right and the eloquence to accuse and to suspect that the facts, events and circumstances might be less than comparable to the Imperium's views?
With this emote, you can do so, and declare or dismiss anything as Heresy. What you do about it after the fact, is up to you.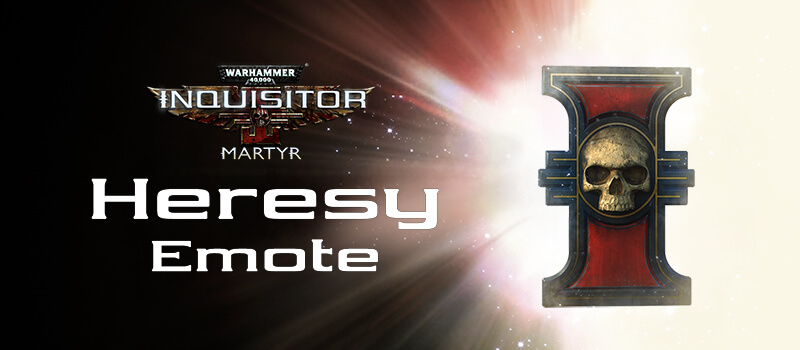 It will be available on Steam for $1.99, but you can also spend Fate at the in-game store to obtain it - 800, to be precise. For more information about the in-game store, read our previous blog post.
Enjoy and don't forget to return the gesture if offered by a fellow Inquisitor!
This post was modified
3 years 56 days ago
by
Megagergo