It's been a while since the last time we interviewed members of our studio, but new pilgrims have arrived recently to our headquarters, so let's revive the tradition!
Today we are introducing Bálint who goes by the name oeregharcos on this forum. He joined NeocoreGames in April, so you might have already encountered him if some of our games gave you trouble recently (they did!?). He's handling incoming support requests, one at a time.
Let's ask him a few basic questions to learn more about him, shall we?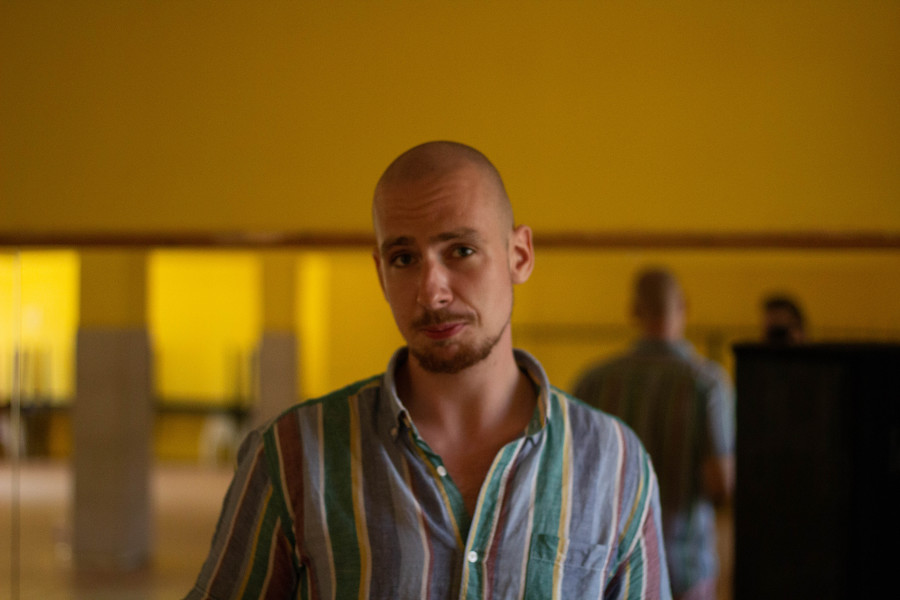 Where do you come from? What did you do before NeocoreGames?
I've held a number of pretty random jobs before coming here, from the building industry through HR to the event industry and hospitality. I'm still finishing up my masters degree in psychology.
What do you do as part of your job here?
I'm the first point of contact if you have any issues with (y)our games. I'm both handling the more easily solvable problems, and try to have them fixed by the dev team if possible. Player base and dev teams can communicate through me basically. I'm representing you, so I forward your wishes/issues to the devs, and I'm relaying what the devs might be able to do for you. It's a fine line to walk.
You know the meme with the soldier kneeling before and protecting the sleeping kid from all kinds of incoming weaponry? Yeah, that but with words :D
What do you do when you're not working? Any interesting hobbies?
Mostly stuff related to music. This includes producing, DJing or just listening. And I enjoy playing all sorts of sports.
What are some of your favorite things you'd like to mention?
My favorite movie is an Argentinian anthological dark comedy called Wild Tales (Relatos Salvajes). It's a wild and entertaining ride. My favorite games to date were the Half Life and Bioshock series, as well as Death Stranding. My general go-to game for letting out some steam is Rocket League. As for the music, it's an ever-changing journey, but right now I'm finishing up discovering the Bass music scene (dubstep & friends).
-
Thank you for answers!