Hi There and sorry for the bad englisch.
i have found an wrong translation for the german version. its the bonus from the assault armor of the crusader.
that one that give you the rosarius field each critikal with 5% chance.
inm english we have here the statt: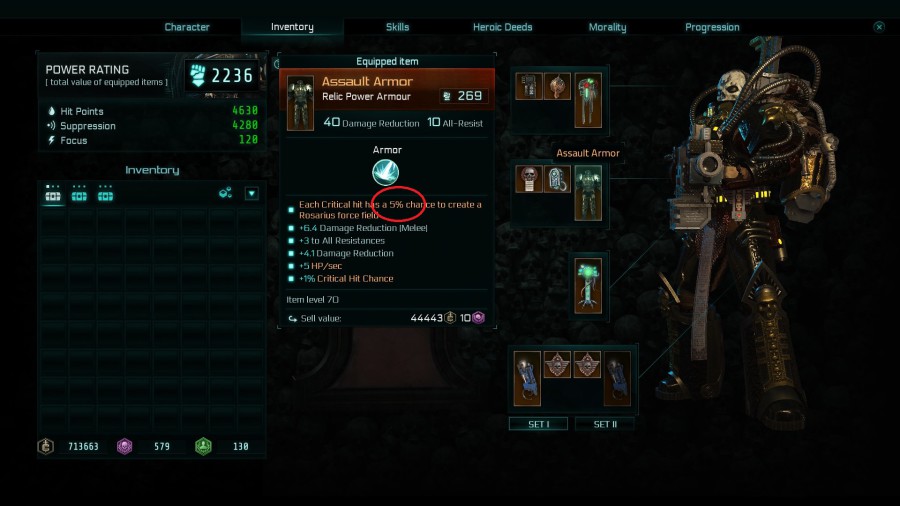 and in gemran we have the chance with 20% in the discription: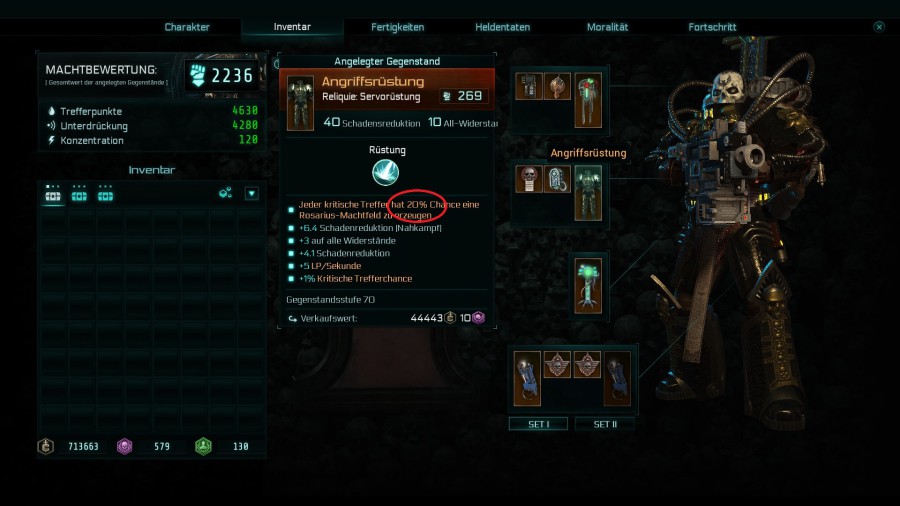 Thanks your Bolt Thrower.