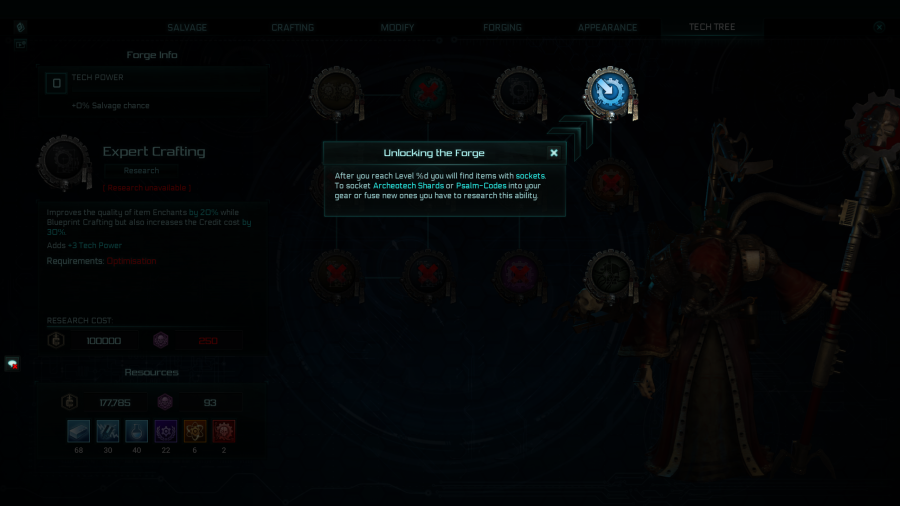 As a new player, I recently acquired the ability to use the forge. When I clicked on the fourth tab to look at the research section I was presented with a popup that failed to translate a number field. It read as:
"Unlocking the Forge
After you reach Level %d you will find items with sockets. To socket Archeotech Shards or Psalm-Codes into your gear or fuse new ones you have to research this ability."
The word "Level" should likely be lowercase and %d should be a number.
This post was edited
1 year 92 days ago
by
Jinieren