Hello,
I play on the PC and I am experiencing a bug with the passive skills every time I use the mind reset. When I reset a certain skill tree and allocate the points to another tree, the former tree fills out with points again and I get a negative value on my points.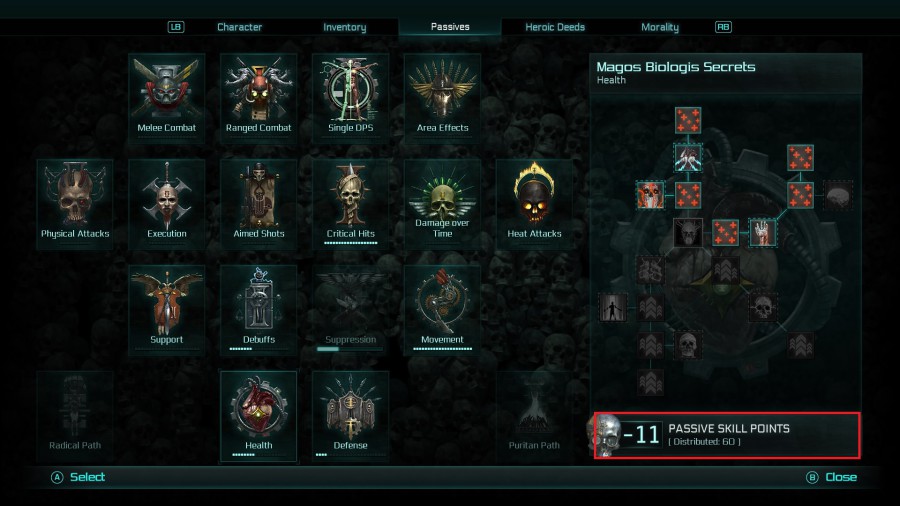 In this picture I just used several mind resets and re allocated my points to other skill trees and the points went back to the former skills trees and along with the new skill trees which resulted in the negative points. Please help me.
And on another note, I am having trouble with the thunder hammer. I am using an xbox controller on the PC and I don't understand how the thundering leap skill targets enemies. Sometimes I am able to jump right to my target but sometime he just jumps anywhere even if I have a target lock on an enemy. Is this a bug or am I just using the controls wrong? Please help. Thanks.