Values on items have often seemed a bit odd to me and now that I have three of an identical item type, they confirm this sentiment. Look at these two: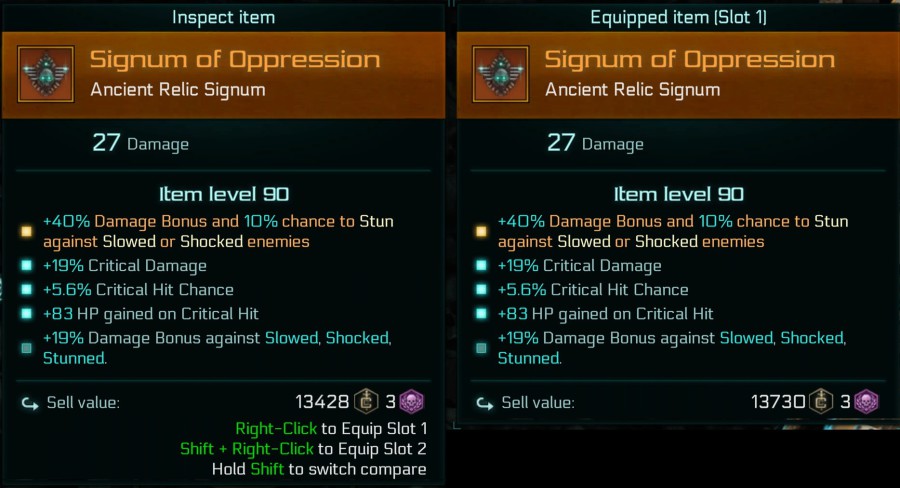 Identical signums, every value is the same, yet the credit cost is different. It's a complete mystery why one would cost less than the other, they are the same in every respect.
And this one: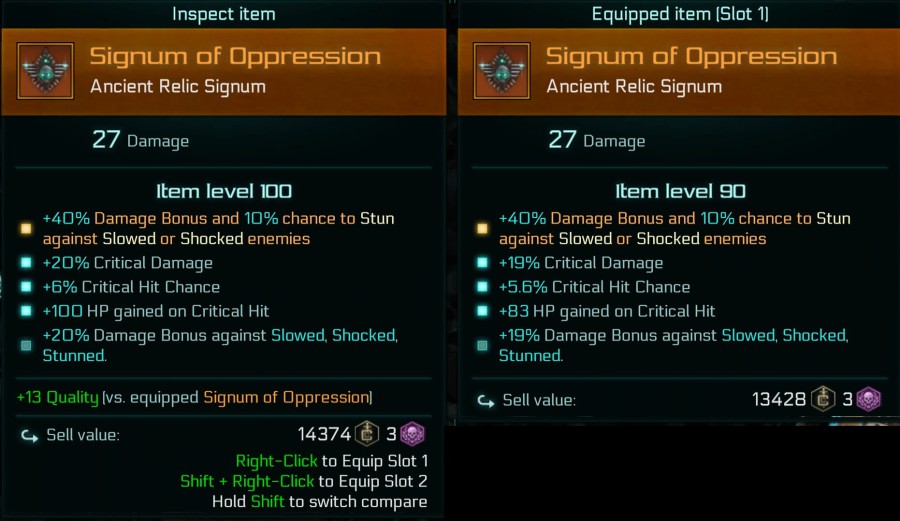 Same signum type and rarity; one is level 90, the other is level 100. Yet the damage values are exactly the same (completely ignoring the difference of 10 levels), as is the main perk. There is only a negligible difference in the remaining minor perks, to the extent it is virtually the same item and the level difference is pointless and cosmetic only.
If I'm not mistaken, there are plans to revise items of higher rarity at some point in future and I hope this kind of oddities will be fixed. It really is a mystery how the game determines the items' values - in many cases it makes very little sense.