Hi there
I've been having great success with installing and playing the game on my PC but I can't seem to get it to run on my laptop (dGPU) anymore.
The game freezes on the first loading screen here: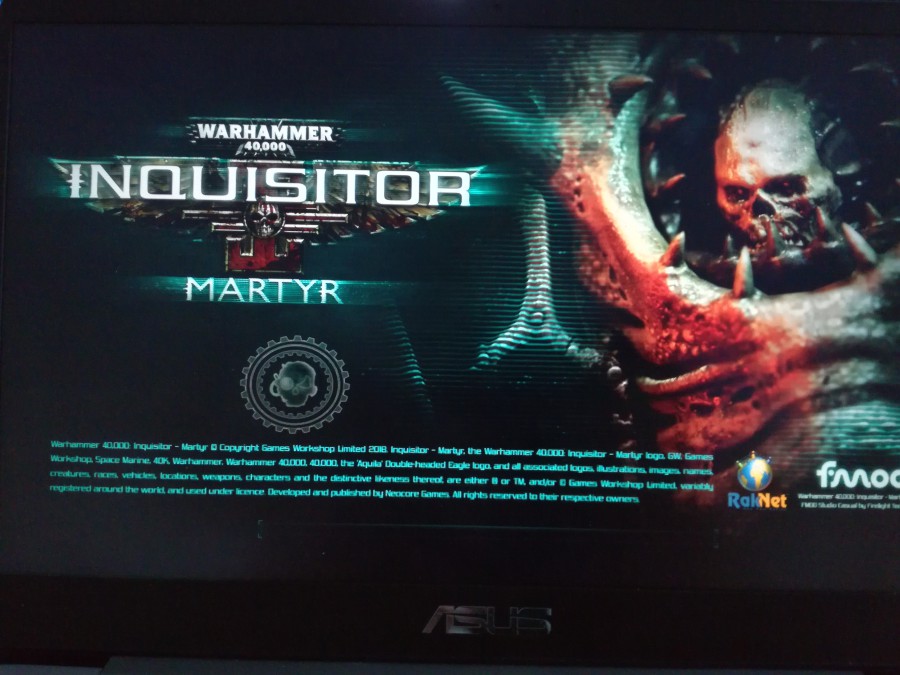 I've tried:
Updating everything on the laptop (dGPU, Windows etc.)
Manually installing everything in: SteamApps\common\Warhammer 40,000 Inquisitor - Martyr\InstallUtils
Forcing my dGPU to run the game in the nVIDIA 3D settings
Praying to several chaos gods with no luck
The dGPU is a 940MX, 2GB - I know, it's bad but it should be able to run the game on minimum settings. It did a few months ago anyway.
Any idea of what could be the cause?