Hi guys,
So, I can't start Uther's Secret Mission. I need to travel to the next location to start it.
I can see that I need to go to Draco System in Atroxia Subsector, but when I go there - no mission for me.
I presume it must be at Mining Station Omega-5, but there is no mission there and Travel button is inactive.
Can you please help?
My account name is ChaosCore, my character name is Isador.
----
I actually already posted the issue on Steam forums, but no luck there: https://steamcommunity.com/app/527430/discussions/1/2567564692475322255/
I also contacted the support through the Neocore Messenger, the support specialist Marco is saying that I need to wait for some time, but I can't play a story for almost a month at the moment.
I am actually a huge 40k fan and I like Martyr very much, I own the expansion and all DLCs that you can buy on Steam (well, besides the main game), and I also own Martyr on PS4. I will buy your next 40k for sure. So can you please check what's going on and help me.
Thank you.
PS: Please see the screenshots attached below. You can see there that I have a mission but can't access it.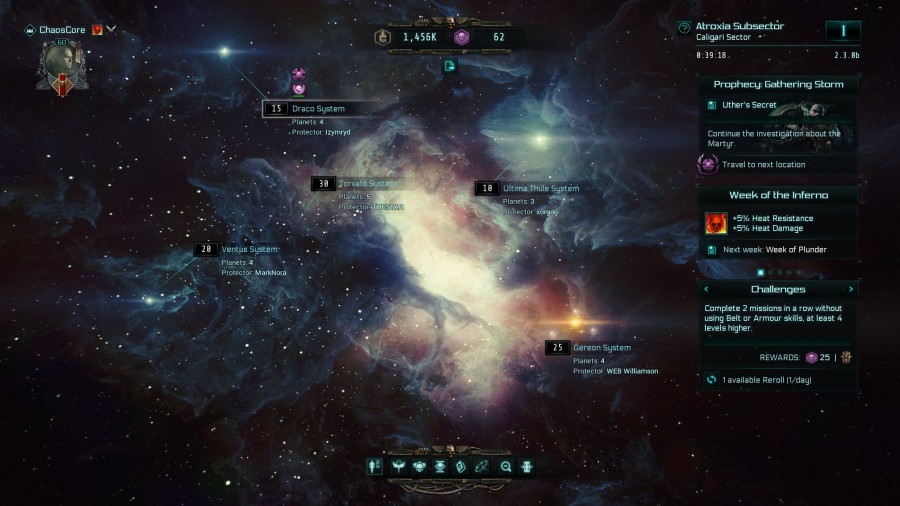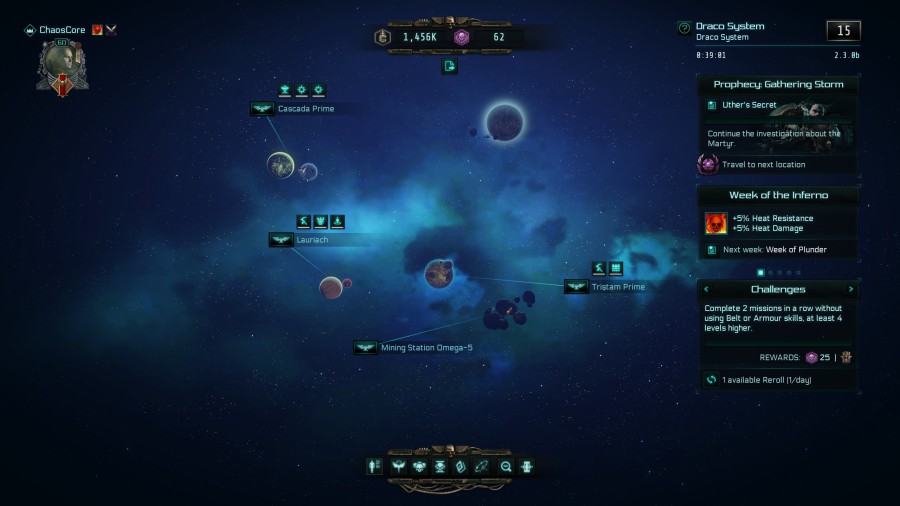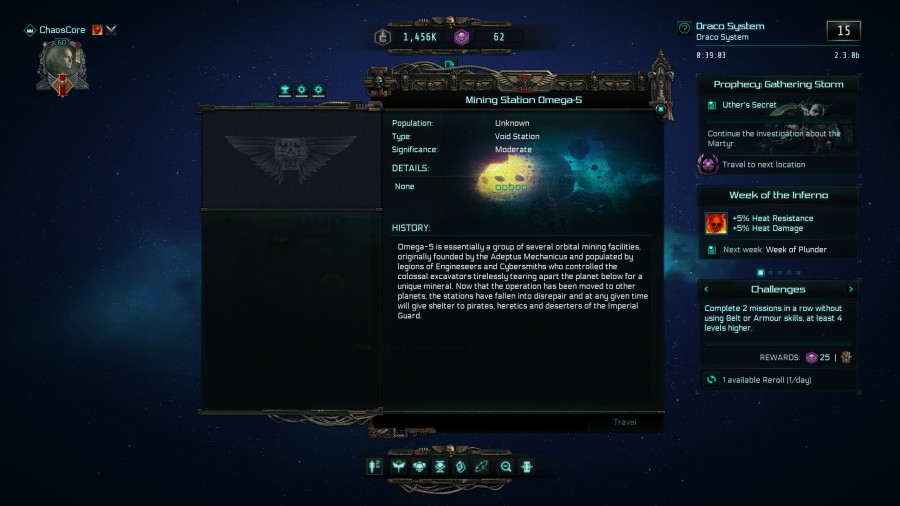 This post was edited
3 years 55 days ago
by
JustChaos2